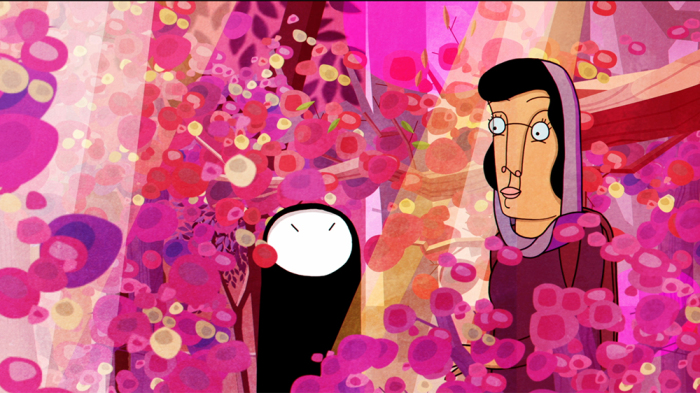 Window Horses
Creator: Ann Marie Fleming
Publisher: Bedside Press
Review by Hafsa Alkhudairi
This book blew my mind.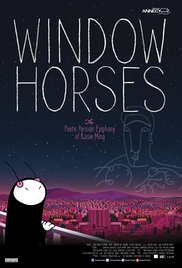 Window Horses may be the most creative book I have read this year. The narrative is beautifully crafted and constantly exciting. The art is gorgeous and eclectic. The graphic novel is a product of ingenuity and inspired animation. It is a whirlwind of romanticism, poetry, and family. Finding one's place and origin is a theme in the story as well. And, the amalgamation of all of these elements created a perfect experience.
Window Horses revolves around a young Chinese-Persian Canadian who wrote a book of poetry about Paris, without having visited the actual city. The narrative tells of her experience finding her Persian roots. What is surprising about this character is how she adapts to Iranian culture and chooses to wear a head-scarf out of respect to the local culture and law. Then, she proceeds to learn the beauty of poetry and its importance.
Window Horses parallels the main character's self-discovery and her discovery of the depths of poetry is beautifully depicted . She as a character is not well-defined visually at all. This reflects her lack of development at this stage. However, the poems themselves are symphonies of beautiful words, colours, and artistry. The creative artistry is not solely dependent on the poems read, but on the characters too. It is interesting to observe the characters and try to decipher why some characters are more detailed than others. Still, it is just as enjoyable to simply experience the art.
I may have enjoyed the artistry of Window Horses more than the actual narrative.
Yet, I would not dismiss the level of honesty and diversity this story portrays. It shows the different sides of every person, country, and culture without favouring one over another.

Verdict:
Buy it. Read it. Experience Window Horses. You will regret not doing so. The story is a creative masterpiece of prose and imagery. The narrative explores themes of creative writing and performance, self-discovery, and romanticizing cities and people. Underlying those ideas is culture, politics, and activism. However, the narrative does not neglect the importance of art in the graphic novel style. The art in every element in the book changes depending on the needs of the characters, the backgrounds, the poetry, and the emotions. Moreover, the art manages to express what the untranslated sections describe, thereby breaking language barriers.