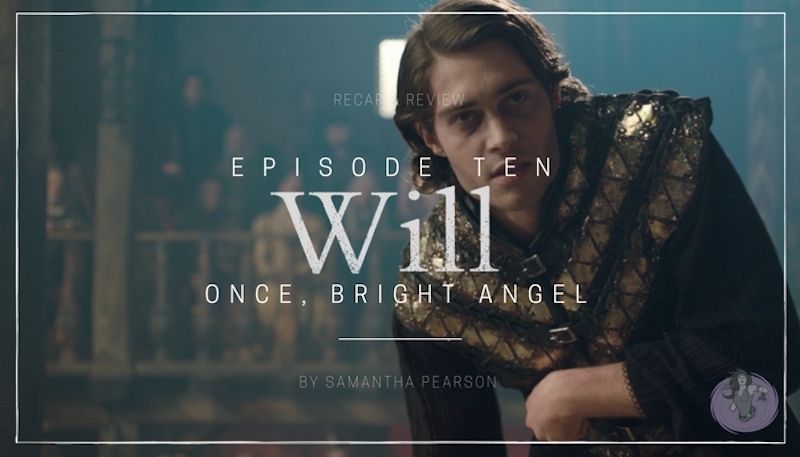 Will S01E10: Once, Bright Angel
Director: Shekhar Kapur
Writer: Craig Pearce
Starring: Laurie Davidson, Olivia DeJonge, Ewen Bremner, Mattias Inwood, Jamie Campbell Bower, William Houston, Lukas Rolfe, Colm Meaney
A review by Samantha Pearson
Will S01E10, Once, Bright Angel, once again brings together creative forces Craig Pearce and Shekhar Kapur to end the series' first season with a bang. The main plot of the series — Will's ongoing battle against Richard Topcliffe — concludes herein, while other stories are left open for continuation.
It is one of the best episodes of Will to date, and an incredibly well done season finale. It demands a second season, if only to answer the questions posed for the characters' fates in its final scenes.
Once, Bright Angel features the largest continuous reading of one of William Shakespeare's actual works. The back half of the episode is dedicated to Richard Burbage (Mattias Inwood) performing as the iconic titular character in Richard III. This, of course, is Will's plan to out Topcliffe as a monster to those who support him.
The plot mirrors the one in Hamlet when he attempts to guilt his uncle into confessing his crimes by orchestrating a play about the murder of his father. In Will, the plan is far more effective. Will nearly turns his back on it, however, when he discovers Alice Burbage (Olivia DeJonge) covered in bruises and nearly dead in a cage in Topcliffe's home.
He rushes her to Emilia, who brings in her personal physician to see to Alice's wounds. "He's discreet," she promises. And he is. But his assessment of Alice's health is that while physically, she will recover, the horrors she's suffered will leave a mark on her soul.
Will, infuriated, draws a dagger from its holster. He attempts to tell Alice goodbye so he can kill Topcliffe and be done with his monstrous acts. The quote at the beginning of Once, Bright Angel is from Hamlet, and it's most applicable to Will's feelings here: "How all occasions do inform against me, and spur on my dull revenge."
But Alice won't let him go through with his new plan. "Don't do it," she says. "Do not make me drag the corpse of William Shakespeare through the rest of my days. Stay the course. Stick to the plan. Punish him with the play. Please, Will, if you ever loved me, just promise."
It's a tender scene, the chemistry between Laurie Davidson and Olivia DeJonge as undeniable as ever. Even when she's recovering from a near-death experience, the love she has for Will is palpable.
From there, the Burbages find out about Will's affair with Alice and tensions are incredibly high. The very thing Alice warned Will not to do in S01E02 — put her, her family, and her theater danger — has come to pass. Her father wants to leave London so Topcliffe can't find Alice. However, when Will says they must do Richard III, Alice and Richard support him completely, and the family opts to move forward with the plan.
As Will says, "Better to die on our feet than live on our knees." If they can take Topcliffe down with this play, then they must. The stakes are high enough that every player in the theatre would be killed if the plan doesn't work, but the risk is necessary.
Once, Bright Angel is incredibly tense. The stakes are quite literally life or death, and there's an impending sense of doom throughout the episode. Everyone deals with their nerves differently: Will desperately tries to get through to Alice; Richard vomits violently into a bucket before his performance; Presto tries to bail.
To enhance the tension, S01E10 relies on a score that alternates between hardly noticeable instrumental music and total silence. In many scenes, the actor's voices are the only audible elements. It adds an eerie, breathtaking quality to the episode that makes it stand out from the rest of Will's first season. The fun-loving punk soundtrack is on hiatus for this season finale, and that's a good thing. Were The Clash or Iggy Pop to play, it would shatter the tension and ruin the effect.
The acting in Once, Bright Angel is also staggeringly good. Mattias Inwood's performance as Richard playing Richard III embodies all of the growth he's gone through this season, in addition to just being a stellar performance of Shakespeare. Olivia DeJonge sinks deep into Alice's new faith and makes some shocking decisions. Lukas Rolfe portrays Presto with a bravery that's vastly different from his usual brash anger, but still driven from a place of revenge.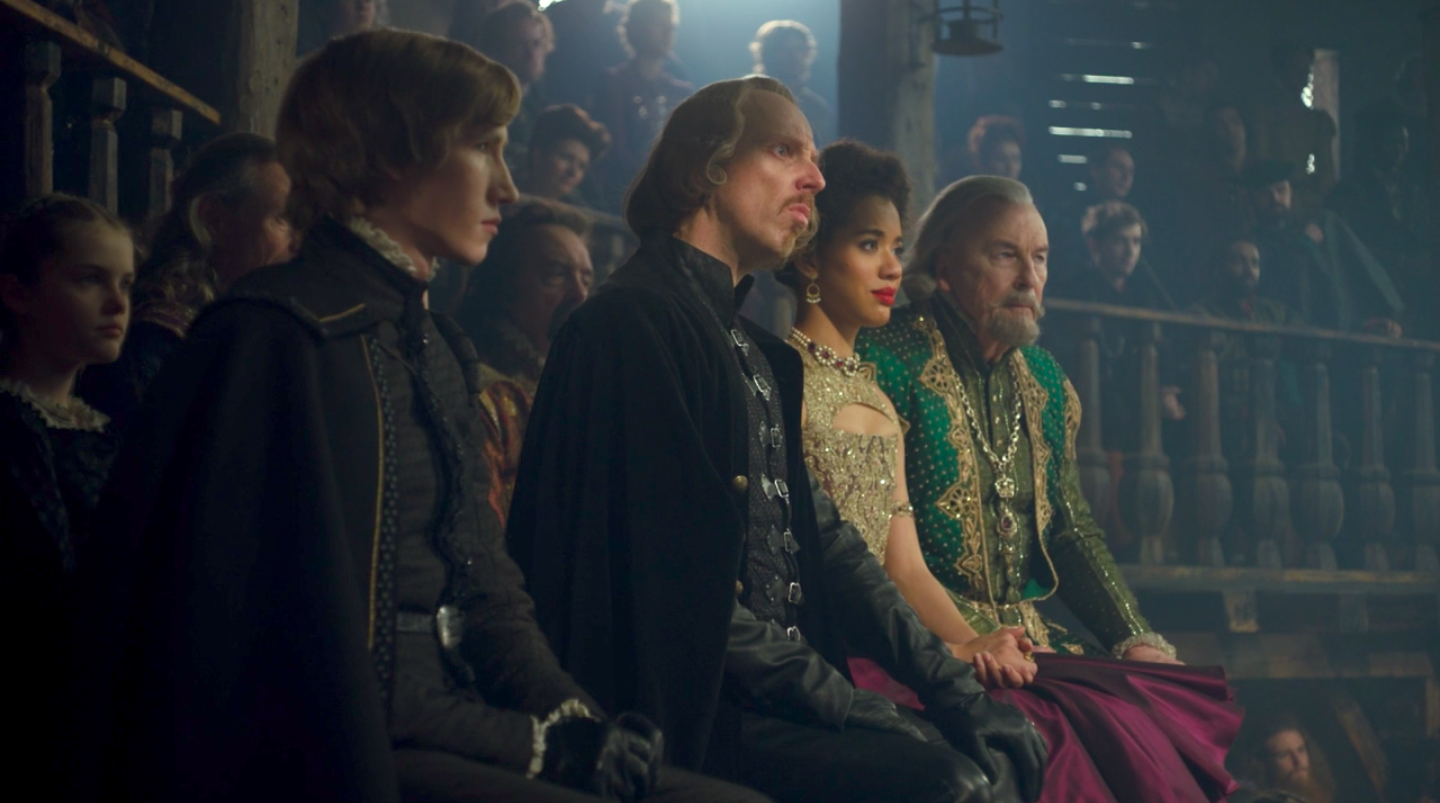 The final few scenes are too good to spoil. After a season-long plot to take down Richard Topcliffe and "star-crossed lovers" build-up for Will and Alice, Once, Bright Angel delivers an ending that is incredibly satisfying. It also leaves open several possibilities for season two, all of which would be incredible to see. There's an implication that Kit Marlowe and Will might finally work together. Marlowe made amends with his young lover and finished his play, which offers a whole slew of plot possibilities. Moll and Richard seem to have reached a new stage in their slow courtship. The players have discovered the power of following the script, rather than improvising comedy wherever they see fit.
Characters end up in wholly unexpected places by the end of the Will finale and I, for one, am desperate to see what happens next. "What a miserable, motherswiving profession it is to be a writer," Marlowe says, in one of the final scenes. So, what else is in store for these poor players? TNT, please let us find out.
Verdict
WATCH IT. Will is a wild ride from start to finish. Parts of it are harder to get through than others, but the finale makes every hardship worth it. Going into Once, Bright Angel, I was iffy on whether or not I wanted a second season. Having watched it, I can say with confidence that if there is no second season, it will be a disservice to this series and the story it's trying to tell.