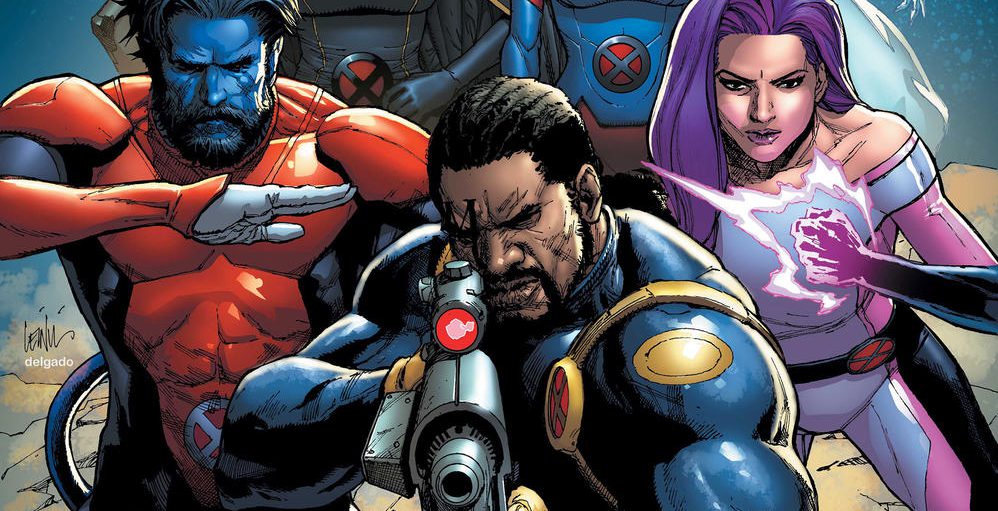 Uncanny X-Men #1
Writers: Ed Brisson, Matthew Rosenberg, Kelly Thompson
Artist: Mahmud Asrar
Colorist: Rachelle Rosenberg
Letterer: Joe Caramagna
Publisher: Marvel Comics
Review by Greg Brothers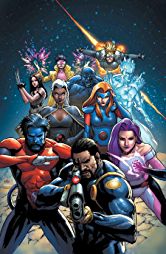 It started rather simply: the iconic 3-D logo over a sky filled with dark clouds. With that, the anticipation of the return of one of Marvel's flagship titles was brought into being. Weeks later fans found out that Uncanny X-Men #1 was not just getting a normal relaunch. Instead, it would be a 10-week relaunch with three different writers taking up the helm.
With Uncanny X-Men being one of the most popular and iconic titles ever, it would be no small feat to relaunch it. Fortunately, as a long-time fan of the franchise, the team of Brisson, Rosenberg, and Thompson, were saying all the right things from the beginning. Interviews, previews, and social media posts from each of the writers showed two things. First, that each of them was fans of these characters. So it became clear that they would pay homage to the roots of the characters. And while they would pay homage, it was also evident that they would not let the characters rest on their past. They know that characters must move forward.
So how successful were they with Uncanny X-Men #1? First off, despite weighing in at 72 pages, this was a very quick read. Much of this can be attributed to the flow of the writing. At no point is it obvious that three different people wrote Uncanny X-Men #1. Instead each line, each panel, builds upon each other as the characters develop before your eyes. As those characters and the plot develops, we are reminded that many of these characters have a history. Some is better than others, but everyone has history. We are also reminded that, despite that tension, the X-Men are indeed a family. And just like family, these characters pick on each other, get annoyed, and, more importantly, protect each other. We see this several times throughout the 72 pages. Besides the obvious seriousness of the event that is taking place, plenty of humor helps to keep the read light, while bringing a smile to the reader.
Asrar has been doing some amazing things in X-Men Red, and that art continues here in Uncanny X-Men #1. Psylocke's new look threw me off at first after being accustomed to seeing her as an Asian ninja for the better part of the last twenty years. However, Asrar does an excellent job presenting her new power set, while Rachelle Rosenberg's colors depict her perfectly. Each of the other characters are easily recognizable and presented in ways that any fan new or long-time should be happy with. Rosenberg's colors throughout help to establish the mood no matter the subject. Several times I found myself stopping to enjoy the panels as I read through them.
Verdict: Buy it.
Long time X-Men fans will find exactly what they are looking for in Uncanny X-Men #1. New fans will find a jumping on point. The art at times is breathtaking, while the writing creates intrigue and plot points that should keep the franchise going for decades to come.