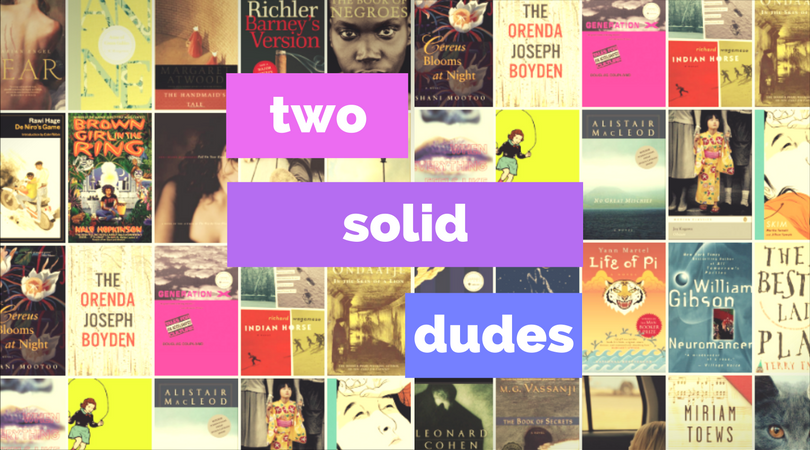 Obasan by Joy Kogawa, 1981, 279 pages
"Obasan centres on the memories and experiences of Naomi Nakane, a 36-year-old schoolteacher living in the rural Canadian town of Cecil, Alberta, when the novel begins. The death of Naomi's uncle, with whom she had lived as a child, leads Naomi to visit and care for her widowed aunt Aya, whom she refers to as Obasan (Obasan being the Japanese word for "Aunt" in this context). Her brief stay with Obasan in turn becomes an occasion for Naomi to revisit and reconstruct in memory her painful experiences as a child during and after World War II, with the aid of a box of correspondence and journals sent to her by her Aunt Emily, detailing the years of the measures taken by the Canadian government against the Japanese citizens of Canada and their aftereffects."
THOUGHTS:
Roisin: This. Is. What. I'm. Talking. About.   I think this list is finally coming into its own. This is a book I had not heard of before, that I absolutely flew through and I feel like it naturally confronted something in Canadian history/culture that should have more attention.
Katy and I rarely talk about the books while we're both reading (kind of so we don't influence each other's interpretation but also because I have a bad habit of accidentally spoiling stuff) but this is one I'm glad we checked in with each other about. Both of us had the same impression of this book as a "quiet" book. It's incredibly effective because of that. The events and terms of the internment of Japanese-Canadians are all the more unbelievable/horrific when stated plainly in this quietness. Naomi's history is slowly revealed to the readers through memories, letters, and the actions of her almost silent Obasan.
Kathleen: I hate spoilers so much that I don't actually read summaries of novels (Roisin and I going to the movies is always hilarious!), so I had no clue what Obasan was about when I started reading. The way the story unfolded was perfect, moving back and forth from the present to Naomi's experiences as a child in WWII, broken up by beautiful poetic writing.
The book is a semi-autobiographical account of Kogawa's own childhood, growing up in Vancouver and being sent to the internment camp in Slocan 12 weeks after the attack on Pearl Harbor, which makes it so much more devastating.
Roisin: This book is a total beauty. A meeting of interesting, heartbreaking, autobiographical topic and some of the loveliest writing we've met so far on this list. It's got me super excited to read the sequel!
Kathleen: I thought it was quite interesting that this is one of the only books that we had to get on a waiting list for at the library, and it's one we hadn't even heard of. Glad to know other people are reading this amazing book!
VERDICT: Should it be on the 30 before 30?
Roisin: Yeah yeah yeah
Kathleen: Oh god yes.
NEXT WEEK'S BOOK: The Handmaid's Tale by Margaret Atwood