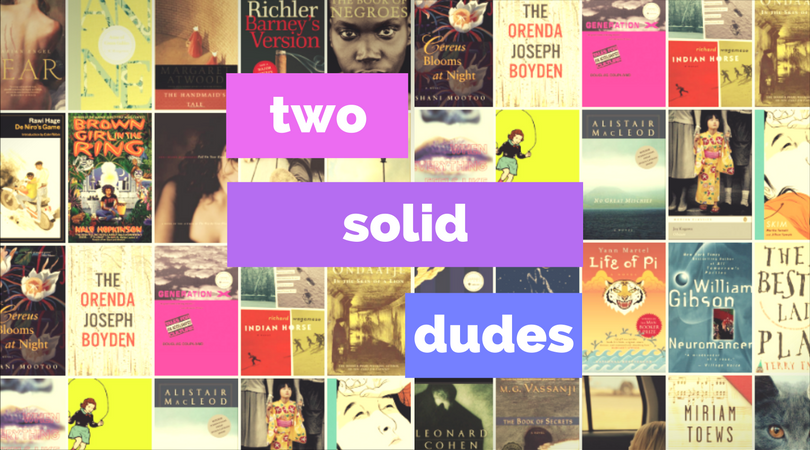 Indian Horse by Richard Wagamese, 2012, 221 pages
Content warning: This novel deals with topics of sexual abuse, residential schools, and racism. Our reviews may also contain discussion of these topics while talking about the book. We have also used spelling that Wagamese uses in the novel.
Indian Horse by Richard Wagamese, who sadly passed away earlier this year, released 5 years ago, making it one of the more recent additions to the list.
Synopsis: "Saul Indian Horse has hit bottom. His last binge almost killed him, and now he's a reluctant resident in a treatment centre for alcoholics, surrounded by people he's sure will never understand him. But Saul wants peace, and he grudgingly comes to see that he'll find it only through telling his story. With him, readers embark on a journey back through the life he's led as a northern Ojibway, with all its joys and sorrows."
---
THOUGHTS:
Kathleen: THIS. DANG. BOOK. I have recommended it to at least two dozen people since I finished it last week. The writing is incredible, and the story is absolutely devastating. I find it usually takes me longer to read books with difficult subject matter, but I couldn't put this one down. You can really see the impact that the residential schools have had on the adults in Saul's life, even though you never get the details of their experiences. His time spent with his grandmother, who raises him and hides him from the men looking for children to put into the schools, feels like such an honest portrayal of Ojibway life, which all gets taken away from him. And as someone who is not a fan of hockey, I thought I might get bored of reading about it, but that is so far from the truth. 
Roisin: Remember when I said AMPS was my fave so far? That has already changed. This is my favourite so far in this list. It balanced really difficult subject matter with beautiful prose. Wagamese writes heartbreaking accounts of experiences in residential schools that are so stark and then transitions to describing hockey in the most beautiful way, that maybe makes me understand why people like hockey?
There is so much packed into this short novel and it was over before I knew it, the underlying theme of resilience is hopeful by the end but there is no holding back on the account of genocide in this story, that reads like a memoir of a residential school survivor.
Kathleen: The end of this book absolutely crushed me, but you're right, it does end on a really lovely, hopeful note. Indian Horse was one of the Canada Reads books in 2013 and I do not understand how it didn't win, other than the well-known fact that Canada Reads is hot nonsense.
Roisin: I read this one months ago and it is still very much with me. Okay, I know this defeats the point of reviewing a book, but this one you should just read for yourself everybody.
---
VERDICT: Should it be on the 30 before 30?
Kathleen: Yes, and it should also be required reading in high school English classes.
Roisin: I think a lot of high schools do read it! I think all teenagers in Canada should read this, it should be on 20 books before 20.
NEXT WEEK'S BOOK: When Everything Feels Like the Movies by Raziel Reid