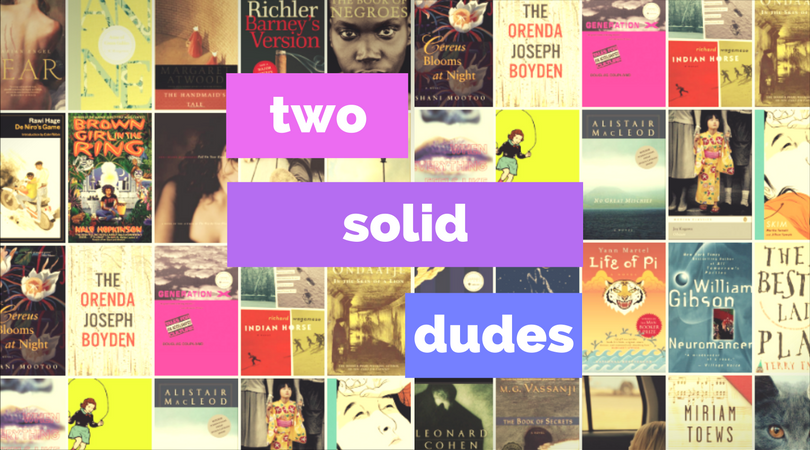 Anne of Green Gables by Lucy Maud Montgomery, 1908, 320 pages
Hi hello, we have finally made it to the oldest book on the list and a real heckin' classic. This is one of the few books I had read before taking on the list as an adult but I hadn't read it since I was about 9 or 10 so there wasn't much I actually remembered, and what I did remember was from film/tv/stage productions of Anne.
I just realized that I have never seen any productions of Anne! But I read the first 3 or 4 books when I was a kid – probably also 9 or 10. A quick look at Wikipedia tells me there were a whoooooole lot of these – some kind of Land Before Time situation.
"Everyone's favorite redhead, the spunky Anne Shirley, begins her adventures at Green Gables, a farm outside Avonlea, Prince Edward Island. When the freckled girl realizes that the elderly Cuthberts wanted to adopt a boy instead, she begins to try to win them and, consequently, the reader, over."
THOUGHTS:
Roisin: This was a very fun reread! There are a lot of darker things that I did not pick up on as a kid about Anne's past before she gets Green Gables. Allusions to home children and throwaway racist lines about exactly what kind of orphan the Cuthberts don't want put me off before we even got to Anne. And then Anne's story of being shunted between neighbours houses as basically a live in child minder (before age 11!) breaks your lil heart before we find out she gets to stay at Green Gables.
It's funny, I don't remember really identifying with Anne although I was a reader and incredibly stuck in my own head as a kid. Maybe there wasn't enough time between reading this and Harry Potter when I was ten and I moved onto identifying with Hermione before I became an Anne.
Kathleen: I read a bunch of the Anne books when I was a kid, and I mis-remembered a lot – I thought the woman who adopts her was named Martha but her name was Marilla? I also thought she was adopted by a couple but they are sister and brother – awkward.
I had forgotten that so much of this book is people just monologuing alone to themselves after interacting with their neighbours. For example, Anne will visit with someone, and after she leaves there will be a good two paragraphs of them aloud about what they thinks of Anne. Just some TOTALLY COMMONPLACE BEHAVIOUR BECAUSE INSIDE THOUGHTS DIDN'T EXIST UNTIL 1994.
Lucy Maud Montgomery also has a real penchant for describing trees as patriarchal like it's some kind of tic. The most ludicrous was the willow tree, which is witchy and feminine af.
Roisin: This was a nice nostalgia read for me and it's much funnier than I remember. I think maybe the later books in the serious and knowing what I know now about LM Montgomery has taken a lot of lightness out of the book for me (as a kid I had to stop at Windy Poplars because the magic and imagination of Anne's early years had gone).
Kathleen: Girl, too real about being the world's chattiest kid with the biggest imagination! Dang I was an annoying child. I agree, good nostalgia, and genuinely glad that we re-read this one!
VERDICT: Should it be on the 30 before 30?
Roisin: Yes, I think it would be hard to leave Anne behind, even if I don't think it's as essential as a lot of other people do.
Kathleen: I mean, how else will PEI maintain its tourism industry?
NEXT WEEK'S BOOK: The Book of Secrets by M. G. Vassanji – for real this time!