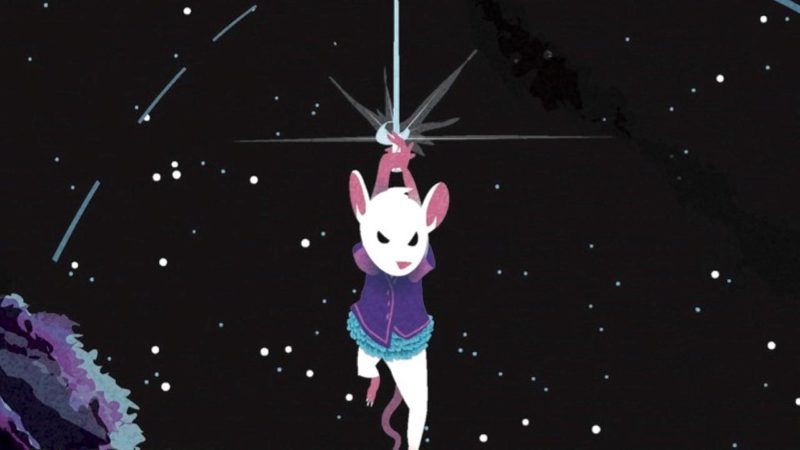 Twisted Romance #3
Writers: "Invincible Heart": Alex de Campi; "The Last Minute": Jess Bradley; "Olivia Lies, Pierced": Margaret Trauth
Artists: "Invincible Heart": Carla Speed McNeil; "Olivia Lies, Pierced": Margaret Trauth
Publisher: Image Comics
Review by Brooke Ali
The third issue of Twisted Romance has a theme that you may not initially link with romance: science fiction. Who says you can't fall in love in while fighting pirates in deep space? Captain Justin Rao of the Interstellar Expeditionary Force has just completed the biggest mission of his career: the capture of privateer Black Domhnall. But the dashing, roguish pirate makes him question everything he thought he knew.
The premise is rather cliche, as is the ending. This story is a bit disappointing in light of the stellar and unique writing de Campi has given us in the series so far. What really shines in this comic is the art by Carla Speed McNeil (Finder). The vintage black and white science fiction style gives the comic an unmistakable pulp comic vibe from the very first panel, not to mention the high level of skill to be found in the detailed drawing and shading.
"The Last Minute," Jess Bradley's (The Cute and the Weird) prose contribution, is a very different kind of love story from the ones we've seen before. It's a story of unrequited love, but without the drama and heartache that's expected. It's about a love that's based on respect and admiration in a time of do-or-die, last chance for humanity crisis. The story is, nevertheless, still compelling and you almost don't notice the lack of traditional romance story elements until they're finally revealed.
"Olivia Lies, Pierced" brings us back to some of the whimsy of Twisted Romance #2, something sorely needed after the seriousness of the previous two stories. Margaret Trauth's (The Drowning City) comic follows Olivia Featherstone, a precocious cat who attends Staisbridge Academy of Diplomacy, as she tries to explain to her student advisor how the antics of her and her friend, a mouse named Baron K, resulted in the school's water tower shutting down. A bit student hijinks story (why do students so often mess with water towers?), a bit love through fandom, the story is as endearing and enjoyable as the illustrations. I would happily read a full-length comic of these two characters.
Verdict: Buy it.
As usual, the Twisted Romance series manages to cater to a variety of tastes, while introducing readers to different styles and highlighting talented women in comics. As a science-fiction heavy issue, it has a chance of drawing in sci-fi fans who may not regularly pick up a romance comic but can find something they like in this.