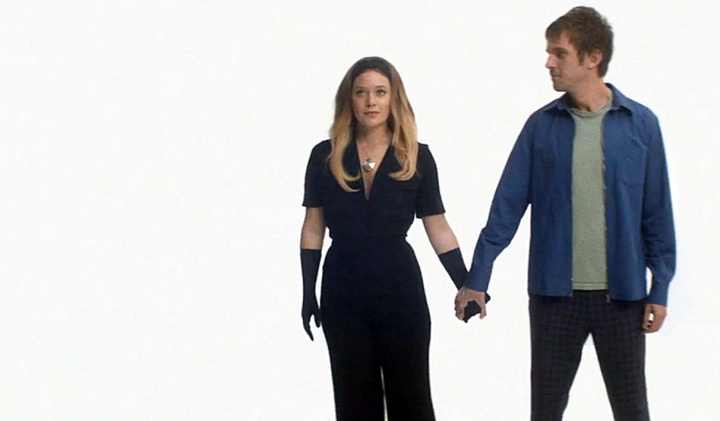 Legion S2– Episodes 3-4: "Chapter 11" and "Chapter 12"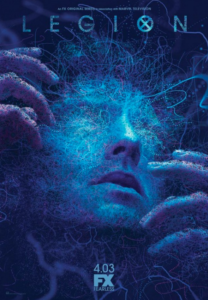 Starring: Dan Stevens, Rachel Keller, Aubrey Plaza, Bill Irwin, Amber Midthunder, Jean Smart, Navid Negahban, Jeremie Harris, and Lily Rabe
Written by: Noah Hawley and Nathaniel Halpern
Directed by: Sarah Adina Smith and Ellen Kuras
"Do you think ghosts like living in a haunted house?"
Character is king in Chapters 11 and 12 of Legion. The hunt is on for the Shadow King's body, but these last few weeks Legion has stalled a bit on that front. Instead, the show opted to take a few character-driven trips through the mind. I gotta say, I dug the hell out of them. Sure it is a bit frustrating that the show's main plot took a backseat for two episodes, especially since it just got started. Think of these two episodes as character focused establishing issues in the middle of the overall story arc that this "volume" is presenting. Written by a pair that are quickly shaping up to be the show's main voices and directed by two strong visualists. "Chapters 11 and 12" keep Legion's hot streak alive, while going in a much different direction than the previous episodes.
I said last time that Legion was the most X-Men shit ever. The show then doubled the strength of my argument. By turning the focus of the show inward, focusing mainly on our main cast of mutant misfits, "Chapters 11 and 12" really flesh out our cast while also bringing the show's core relationship between Syd and David back into focus.
"Chapter 11" is the busiest of the two episodes, but it gets a lot done during its runtime. Now that David is hunting the Monk of the Mi-Go Order, the only person on this plane of reality that knows where the Shadow King's body is, writers Noah Hawley and Nathaniel Halpern turn the episode into a bottle episode of sorts. After the Monk escapes the confines of Division 3's makeshift chattering plague quarantine, David kicks the hunt into overdrive, while having to take trippy side-missions into the minds of his friends to free them from the chattering plague spread by the Monk.
This leads to all manner of fun weirdness, including an entire set piece set around a DOS text adventure and a wandering psychic cow which is just…the best. But even better, it finally gets our team interacting and bouncing off of one another like a team again. It's really refreshing to see again after the first two David-centric episodes. The pair even throw in a pretty scathing critique of Professor X's brand of "heroism." Keeping it in line with Si Spurrier's X-Men: Legacy run from which the show takes a more than a few narrative cues from. Director Sarah Adina Smith ("Buster's Mal Heart") adapts well to the shifting aspect ratios and realities of the show. Giving the episode a real sense of dynamism, despite its slower pace.
"Chapter 12" then capitalizes on the set up of the previous episode by bringing Syd and David's relationship back into focus. Set mainly in Syd's memories, David gets a front row seat to Syd's traumatic origins and the first angsty manifestations of her powers. This episode takes a fairly dark turn that is too good to spoil here. Hawley and Halpern's script, given pathos-filled life by Rachel Keller and Dan Stevens' performances and Ozark director Ellen Kuras' tender, but heart-wrenching direction make a really strong case for "Chapter 12" being the best of the lot so far. It really has not gone unnoticed that most of the directors this year have been women. I think having anyone else behind the camera would have made "12" ring a little hollow. I am glad that the show and the producers are making a real commitment to having women telling women's stories.
Verdict: Watch Them.
I know a lot of this stuff might sound a little vague. I hope that my enthusiasm and how impressed I have been with S2 so far comes across. Because, so far, it's been really, really goddamn impressive. By committing to its own tone, visuals, and the X-Men's overall narrative throughlines of mutants as metaphors for either otherness or trauma, "Chapters 11 and 12" keep the show very much on the right track while still having a blast doing it.
Until next time, we should start a petition for Quentin Quire to be on this show and I'll be seeing you.