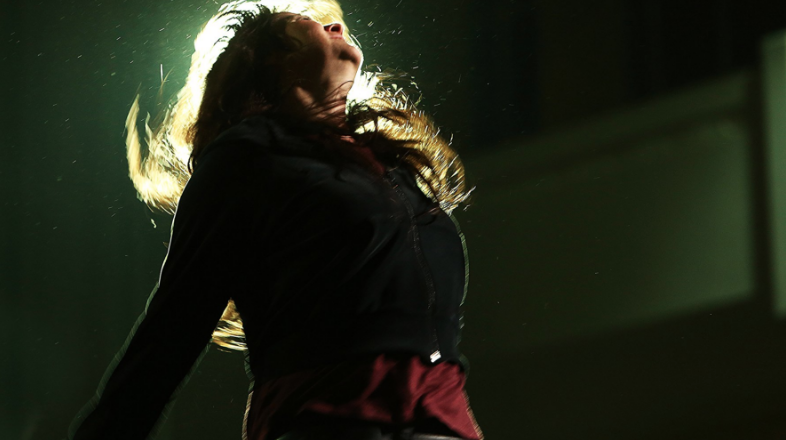 NICO, 1988
Starring: Trine Dyrholm, John Gordon Sinclair, Anamaria Marinca, Sandor Funtek, Thomas Trabacchi, Calvin Demba, Karina Fernandez, Francesco Colella
Director: Susanna Nicchiarelli
Writer: Susanna Nicchiarelli
There's something unbelievably sad and haunting about the 60s and 70s, especially for the rock stars, artists and other influential and prominent figures of that era. You kind of wonder how the lesser known icons came through the other side of their career. Did they try to reclaim their image after such a wild ride? Did they try to do their job behind their initial fame? Are they okay? With Nico, 1988, we witness the side of a faded rock star trying to make her way back. She's doing something she's passionate, but the past looms and leads down a path that's tragically optimistic and ultimately devastating.
Nico, 1988 focuses on the haunting portrait of Christa "Nico" Päffgen (Trine Dyrholm), a musician, actress, model and former Andy Warhol darling of the 1960s. Nico was also the lead singer of the Velvet Underground for a short period. In 1986, Nico was coming to a crossroads in her career. Still hooked on heroin, touring from country to country and trying desperately to get her son, Ari (Sandor Funtek) back, she's still as beautiful as ever, but can't figure out who she wants to be and what she's looking for. Nico, 1988 chronicles the last three years of Christa's life coming out of being Nico and into being Christa.
When I was in school, one of the art periods I loved to study film in was the pop art movement, mostly surrounding Andy Warhol. Behind the scenes, it was such a gigantic, manipulative, beautiful and chronically dangerous period for all involved. Andy Warhol's darlings honestly did have their fifteen minutes of fame in that day. They never lasted within the circle for a very long time. Andy has a way of picking you out, making you whole and then leaving you cold. My favorite darling was always Edie Sedgwick, a forgotten but beautiful relic of this period, but my second has to be Nico.
Nico was a bit problematic but who wasn't? She was stoic, a silent giant, with this beautiful blonde hair that gave her this icy queen presence. There's a beauty about Nico you can't help find captivating. Deep inside there was so much going on inside of her head and heart that she never let anyone in on. If you ever look at old Andy Warhol footage, this is all on display. You don't know what she thinks UNTIL you listen to her music.
In Nico, 1988, this is all on full display. Director and writer, Susanna Nicchiarelli weaves in the women she was, wants to be and could have been with the music, never forgetting that Nico's heart lied. She puts all her imperfections full-on display. Never ignoring any of the quirks that made her who she was. Susanna Nicchiarelli explores what it's like to be a woman who is trying to battle her demons. She laces together her footage with footage from Andy Warhol's films. They lace together in the movie so well to understand Nico's psyche. She isn't precisely chasing her glory days. She's trying hard to pull away from them. However, with the films, there's something clever about that that Nicchiarelli adds to make this an emotionally powerful piece of cinema.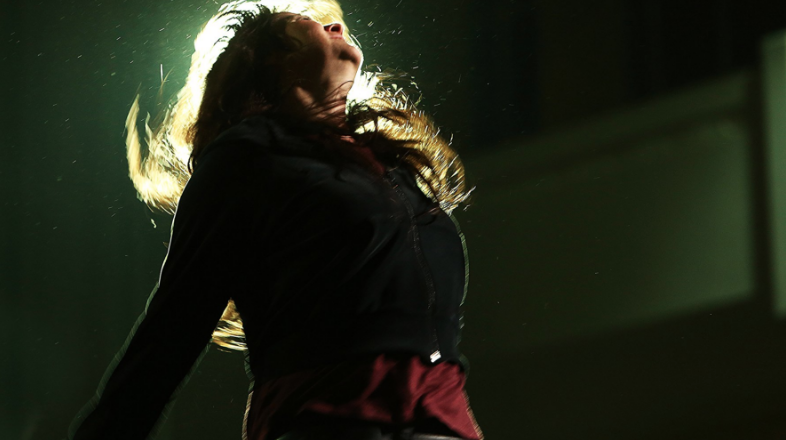 Trine Dyrholm was phenomenal, stoic and commanding like Nico herself. She marks her presence throughout the movie even when she isn't on screen. There's a powerful scene in the films where Nico and the band are giving an illegal concert at an abandoned warehouse type place. She's without heroin, withdrawing like crazy, but she gives the performance of a lifetime. You can feel the pain of her withdrawing and the suffering in her voice. There's also so much emotion behind that lead up to this one moment. So many things that affected her as she's in this place. Dyrholm commands the stage. She sings her heart out. In her gritty, deep raspy voice, almost invoking the spirit of the late singer and her grasping her pain. The entire scene stopped me in my tracks, giving me goosebumps and I didn't want it to end.
The supporting cast was brilliant as well, rallying around the tragic figure and holding her up while she lets her demons on display. Trine Dyrholm had chemistry with every single person acting with her. This is astounding to see. John Gordon Sinclair as Richard, her tour manager, was the loving but every present love-lorn sovereign for Nico. Anamaria Marinca (Sylvia) carried a heartbreakingly innocent wit about her that didn't serve the life (or men) she had to put up with. Sandor Funtek as Nico's son Ari was observant, but unstable, perfect in his design, but flawed underneath. Every one of the supporting cast was crafted wonderfully and stood out in a way to make sure you never forgot them.
VERDICT: WATCH IT! Touching with powerhouse performances and emotional narrative, Nico, 1988 is something that stands out on its own from other biopics following in its wake. This Andy Warhol darling will carry on her fifteen minutes of fame and no one will forget her name.