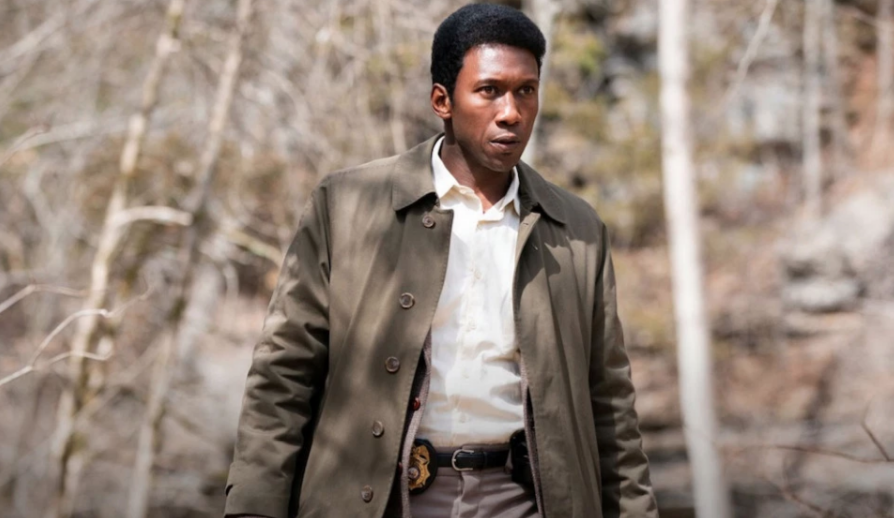 "Did you really think that you could just go on and never once have to look back?"
Mahershala Ali's gonna keep the bad men from the door in our first look at the resurrected True Detective. Helmed by the indie film sensation behind Green Room and Blue Ruin, Jeremy Saulnier, and once again scripted by series creator Nic Pizzolatto. Season 3 looks to give us that same time hopping pulpy goodness mixed with the Southern gothic creepiness that made Season 1 such a "moment."
Not much is known about Season 2. Aside from its setting in the Ozarks (an area Saulnier has quite the eye for), this evocative and charged teaser sells the new tone of this latest installment. Scored by, what I can only hope, is another curated playlist by legendary producer T. Bone Burnett. We are treated to quick shots of Ali's character, Det, Wayne Hays, living and working in the amber colored mountains.
Ali's narration here instantly brings back the feeling of hearing the enthralling tones and turns of phrases from Cohle and Marty, with a heavier air of pathos thanks to Ali's breathy, but powerful voice. Also, the quick shots of the rest of the cast, including a scuzzy looking Scoot McNairy, a haunted Sarah Gadon, and Ali's luminous TV wife Carmen Ejogo, give us the sense that this will be much more of an ensemble show with Ali at the center, instead of the two to three-handers Seasons 1 and 2 were.
In short? Super goddamn here for it. The combination of Ali in a leading role, Jeremy Saulnier's keen direction, and Pizzolatto's scripts (POLISHED BY DAVID EFFIN MILCH) give me a ton of hope heading into the latest effort from HBO.
True Detective Season 3 starring Mahershala Ali, Ray Fisher, Carmen Ejogo, Scoot McNairy, Mamie Gummer, Stephen Dorff, and Michael Graziadei is set to premiere January 2019 on HBO.