On Wednesday October 24th, Chris Overholt, Defiant owner OverActive Media Group's president and CEO unveiled the name and logo for Toronto Defiant. The team colours are an interesting choice with the black and red, leaning into Toronto Raptors territory where most other Toronto teams are blue. Toronto Defiant is the city's first big step into esports.
At the Toronto Overwatch League Team Introduction panel at EGLX on Saturday, the team's general manager Jaesun "Jae" Won and head coach Beom-joon "Bishop" Lee announced the first two team members on the roster: Kang-jae "Envy" Lee and Se-hyeon "Neko", picked up from other teams. Jae and Bishop weren't able to say much about the rest of the team or what to expect, just to stay tuned for future announcements.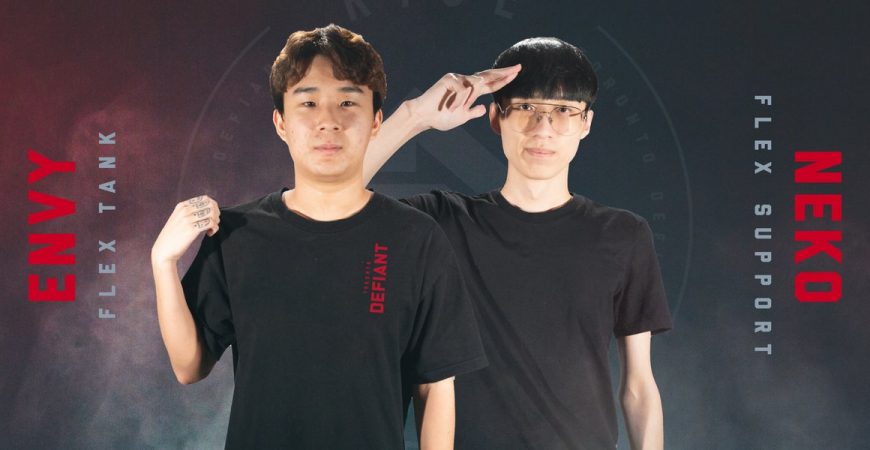 Toronto is the second Canadian city, after Vancouver, to get an Overwatch team in the latest expansion. I look forward to watching what Toronto Defiant has to bring to the league.