Smaller than Fan Expo but still full of great guests, panels, and artist, Toronto ComiCon is coming so soon! The first Buffy The Vampire Slayer, Kritsty Swanson will be in attendance as well as Hodor himself, Kristian Nairn. In between the signings and the panel discussions, don't forget to stop in artist alley and support the talented group there. Here are some of the artists you don't want to miss:
Ameena is a 2D & 3D animator and an illustrator based in Toronto. Not only do they illustrate some adorable prints, they also jewelry and ornaments. Ameena carries some DC heroines in their prints and some Disney characters. Make sure to stop by their table!
Are you familiar with the Ghost Cats in print and webcomic? If not, it's about phantom cats that haunt people, pass through walls, and get into adventures. The team behind the comic series will be at Toronto Comic Con, stop by their booth to pick up a comic or some Ghost Cat swag.
inomnom is the creative team of Iris Ma and Eric Hon. Together they make ADORABLE prints, pins, tank tops and other awesome swag. Come to their table for the hilarious fan art and stay for their originals.
ANGEL CREATIONS Artwork by Leslie Doyle
Frequent convention attendees may already be familiar with Leslie's artwork. Her realistic fan art definitely stands out in artist alley. You can grab her work in prints, postcards, and bookmarks. Definitely, make sure to check out her Princess Leia work, it's out of this world.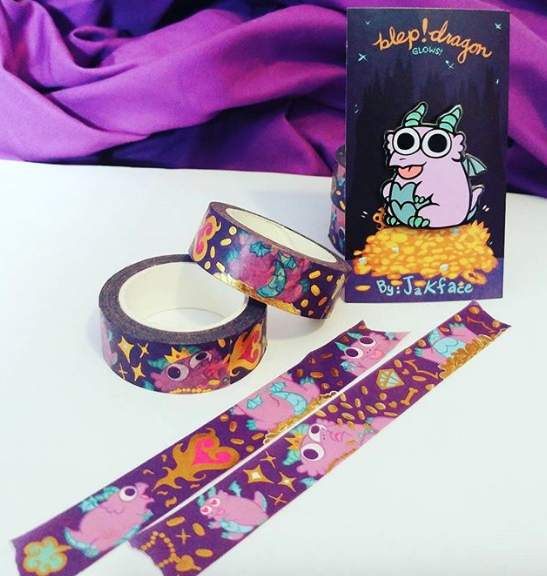 Another name that you might be familiar with if you are a frequent artist alley goer is Jakface (or Molly Nemecek). Her art has been in anthologies like Love Love Hill, Cloudscape, Cautionary Fables & Fairy Tales, and Purity. You might also be familiar with it if you read the webcomic Woo hoo! She has prints and comics for sale, but also make sure to check out her BLEP!Dragon enamel pin. So cute!