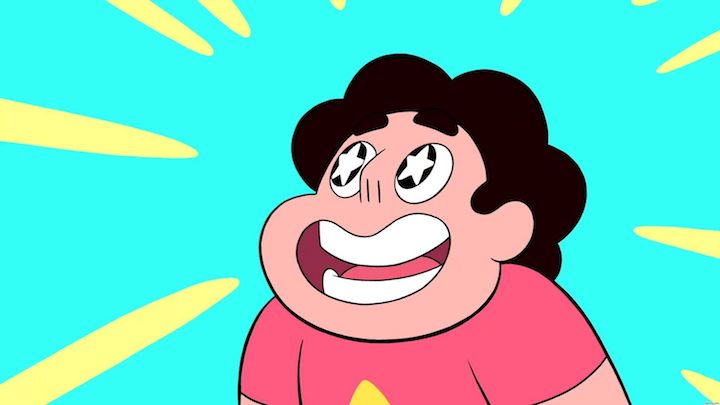 Are you in love with the sounds of Steven Universe? Well, just in time for summer, Cartoon Network has announced that it will be releasing Steven Universe Soundtrack: Volume 1!
The soundtrack will go digital June 2nd and it's said that it will feature remastered versions of the songs by the show's cast, Zach Callison (Steven), Estelle (Garnet), Deedee Magno Hall (Pearl), Michaela Dietz (Amethyst), and Tom Scharpling (Greg), but they will have songs performed by, creator Rebecca Sugar and special guests. There hasn't been a lot of details on what will be on the soundtrack, but I bet we're hoping to see all of the music and jingles that has been on the show.
Rebecca Sugar, the adorable creator of Steven Universe, has said:
"I am so excited about this album that I hardly have the words. I cannot say enough about how much I love each of these tracks! But I can say that this is the best they've ever sounded! Please blast them! Please sing along! That's what these are for! If the music of Steven Universe has been a tiny piece of the score of your life, please know that I am so honored."
It's so hard not to sing along to the tunes of Steven Universe because they're just so damn catchy and made with love. With summer coming around, I'll be blasting these songs out of my car (like I don't already do that. *eye shifts*). Rebecca, Ian, the Crewniverse, and the show's cast have done an amazing job so far in bringing this little show to life, having another piece of Steven Universe will just be another happy day!