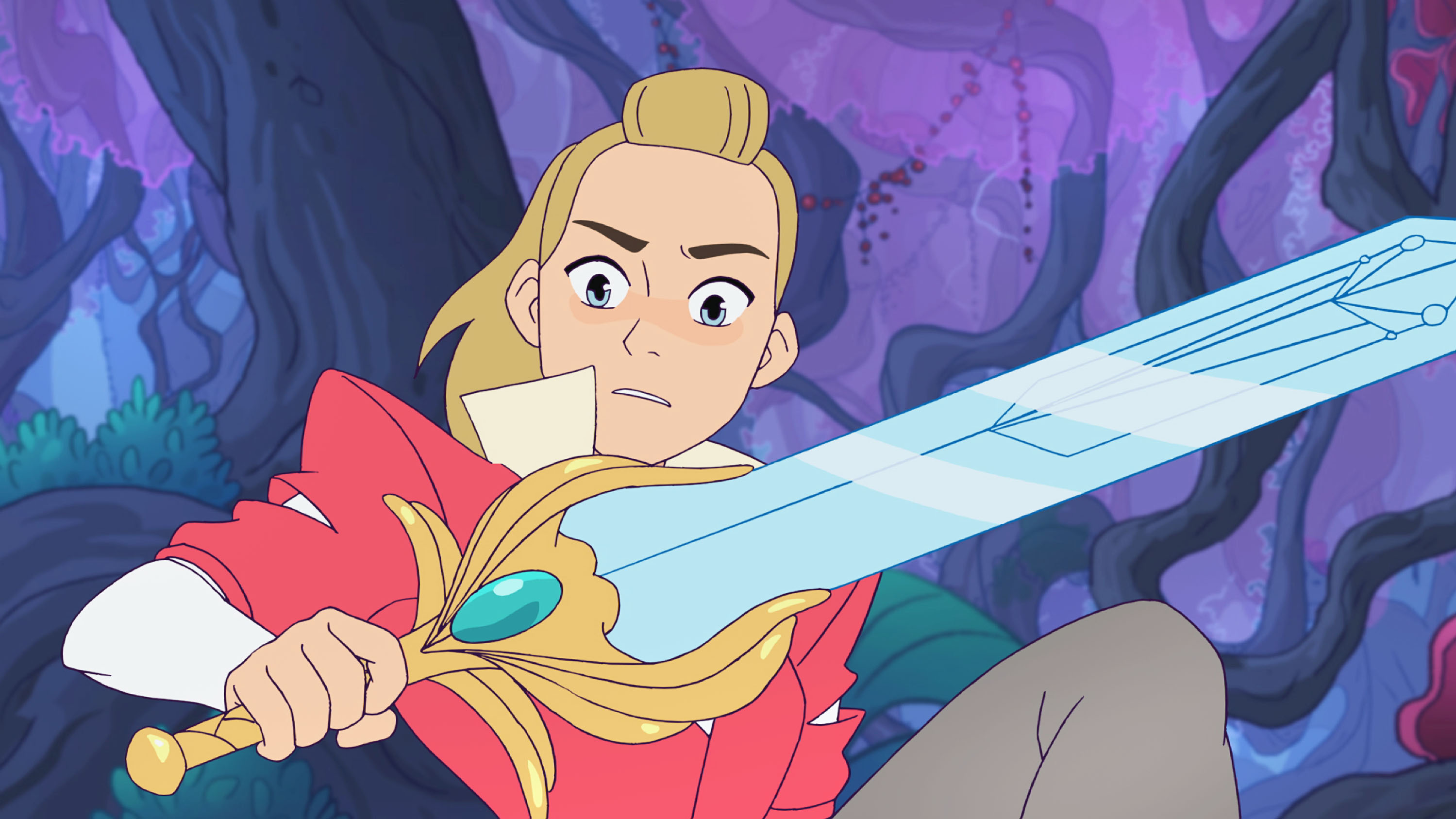 Netflix's She-Ra was met with much praise when it debuted in late 2018 and was quickly approved for a second season. Besides the great animation, voice work, and writing; the show has garnered praise for it's a remarkable score. We recently interviewed Emmy nominated composer Sunna Wehrmeijer and talked about the process involved with creating a story through sound and working with She-Ra.
How did you get into composition?
Well I've been playing the piano since I was 4 and began writing pieces around 8. Much later I began studying music composition in the Netherlands, where I'm from. And after that, I moved to LA and studied film scoring there.
And from there you go from college into working on big productions. I see Robin Hood, The Hunger Games, and several other important films. Do you prefer action productions?
Of course those are great films to work on. For most of those titles I was working under another composer or writing additional music. Which is obviously an amazing thing to do but She-Ra is exciting because it's just me composing new music. Just me figuring out the sound with the Dreamworks team.
Were you working on She-Ra and the Oz series at the same time? Was there any overlap?
Yes but Dorothy and the Wizard of Oz is for smaller children and more classic cartoon kind of music. And She-Ra is very cinematic. Every episode feels like a self contained film so the music is more dramatic. The creators wanted to combine the classic orchestral score with 80s synth elements.
How much of an influence did the 80s soundtrack have an influence on this show?
Its a completely new thing, its not related musically. That's because the show is such a fresh take on the character for the 21st century. The only throwback to the 80s is the synth that's mixed in.
How do you define a character's sound?
It depends on the character and the show's theme. I get a lot of input from the creators in this regard. But we make sure the music is very different from character to character. I usually get a lot of inspiration from the images and the clips.
When you're composing do you get the entire show at once or do they send you stills? And did you provide any vocals this time around?
I got the entire show at once and yes I did provide vocals for this project. I suggested a few things very early on when writing the first episode and they really liked my ideas. I don't do that with every score but it made sense in this case.
You can catch Season 2 of She-Ra and the Princesses of Power on April 26 on Netflix.