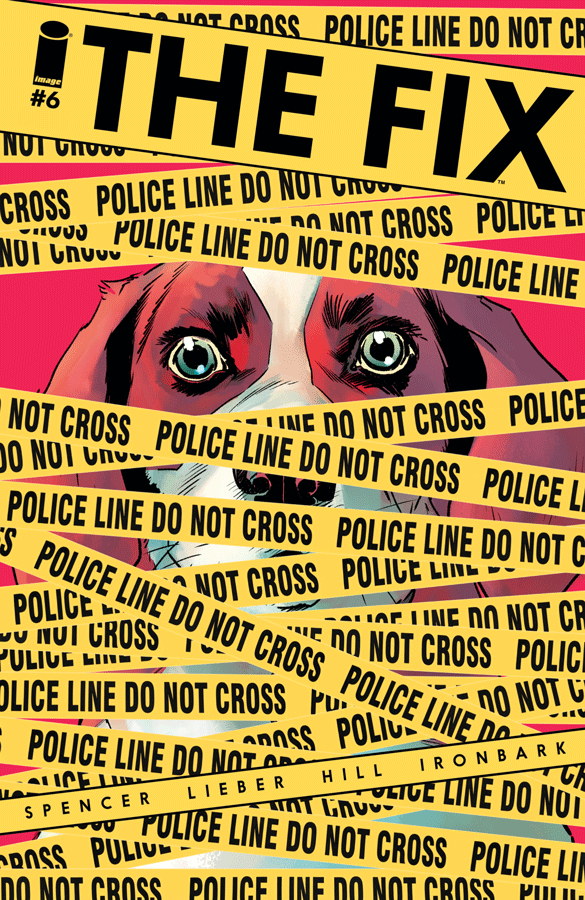 The Fix #6
Writer: Nick Spencer
Artist: Steve Lieber
Colors: Ryan Hill
Letters: Ironbark
Publisher: Image
Review by David Hildebrand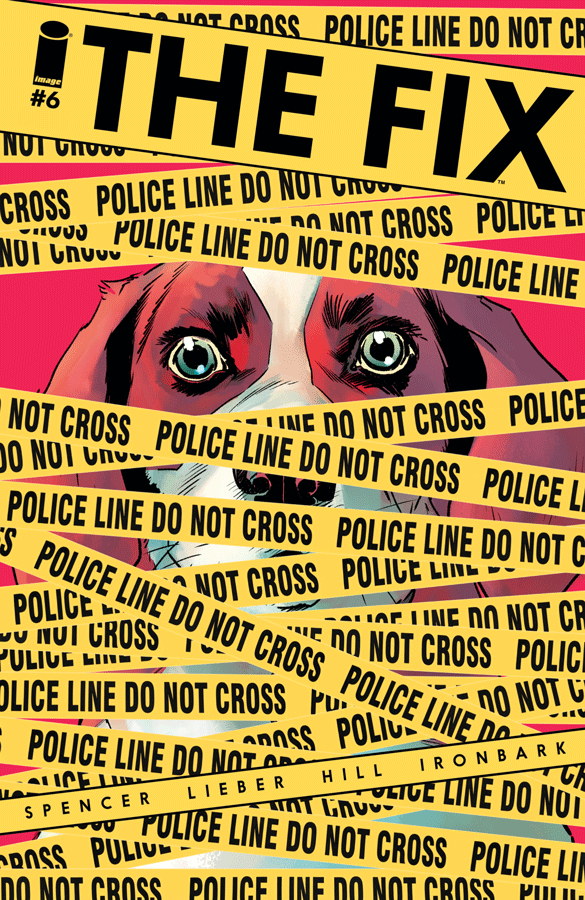 The first rule of Meth Addict Fight Club is tell everyone you know about Meth Addict Fight Club. Yes, boys and girls, The Fix #6 is out in stores. Go pick it up! I love this book, if you follow my reviews, you KNOW I am in love with this book. I PROMISE you that I am not on Spencer or Lieber's payroll. This book is so entertaining, delightful, and funny as hell. Each issue, I am more amused and the envelope on the low brow humor gets pushed a little further and it's so much fun!
Roy is investigating a high profile murder of an actress. But you know things aren't going to be this simple! As he investigates the crime scene, a gentleman from the media, a blogger, just manages to slime his way onto the crime scene as well. Roy sticks his foot in his mouth over his observations of the crime scene but the man isn't interested in how the actress died. He is there to collect some her personal items to sell on the internet. The man explains to Roy how much specific items can go for on the market and of course Roy isn't one to turn down opportunity. But Roy is one to go about things the wrong way at times and does so when he hires meth addicts to act on tips that Roy learns about celebrities in attempts to collect their personal items. This path eventually comes back full circle to the murder of Elania. And the last page is just too perfect and defines the book's humor.
Spencer continues to bring the funny. The characters are what make this series work. From 28 year old dope smoking mayors to smart ass meth heads, they all each have their own charm. Then you have Roy, Mac, Donovan, and Pretzels! I'm reading this book, wondering when is HBO going to contact these guys to make a series out of it.  I know Lieber has got to be having fun with this book too. The imagery he creates fully makes this book come to life and ties it all together. Spencer writes it, Lieber says, "yeah I got this" and the next thing you know, there is a guy sliding down a banister while pleasuring himself.  It is dirty humor at its finest and very tongue in cheek.
Verdict:
Buy It! This book is a lot of fun and doesn't take itself seriously.  After reading Spencer's Captain America (which I am a fan of as well), its interesting to see him do a complete 180 and write a book like this.  I never want The Fix to end.  It can't end!!! Nick?  Steve?  Are you reading this????  It can NEVER end!!!!  Go buy The Fix #6 already. Go buy them all! Every time you buy an issue, a Beagle gets its wings!