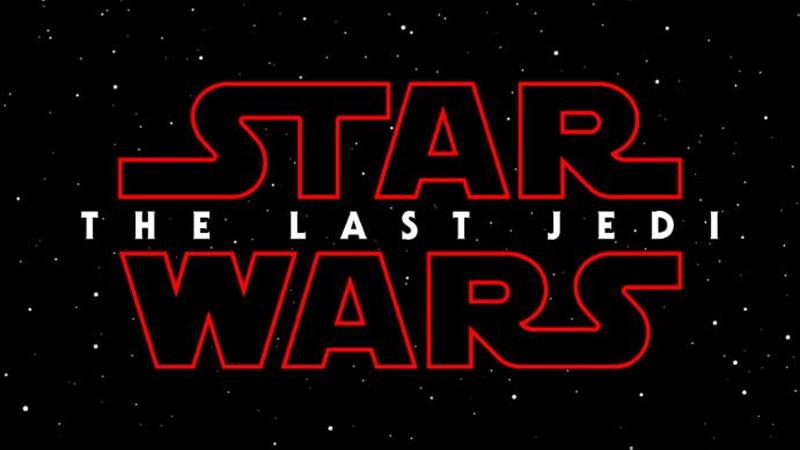 Star Wars Episode VIII has officially been titled The Last Jedi. Episode VIII will follow in the footsteps of both The Force Awakens and Rogue One: A Star Wars Story, and release on December 15th 2017. There is very little known about the plot of The Last Jedi, but all of the cast from The Force Awakens is set to reprise their roles. Carrie Fisher had completed all of her obligations for The Last Jedi before her unfortunate passing, so expect to see General Leia make one final screen appearance. The Last Jedi will be directed by Rian Johnson. His directing credits include the absolutely fantastic sci-fi flick Looper and the high-school murder mystery Brick.
While a trailer hasn't been shown yet, expect something in the form of a teaser during the Super Bowl. I expect a full blown trailer will arrive in time for the summer blockbuster season, and it will probably be attached to Disney/Marvel's other science fiction juggernaut Guardians of the Galaxy Vol 2.
As for the title itself, Rian Johnson has said in interviews that he wants to focus on "What's going on with Luke Skywalker?", and if the title is any indication, don't be surprised if our bearded hero ends up walking around as a Force Ghost. One thing to be cautious of is the syntax of the title, as Jedi is both singular and plural in its use. Could Rey falter from the light side and follow the temptations of the dark side of the force, in addition to Luke's all but assured death? If you follow the similarities between the previous two trilogies there will be some things certain to happen as well. C-3P0 will probably get dismantled at some point, just as he was in Attack of the Clones and Empire Strikes Back. Someone is gonna lose their hand for sure. I think we are all in agreement though, with The Last Jedi paired with the dark red Star Wars logo, we should expect a darker film along the lines of Empire Strikes Back.
The Last Jedi is only 11 months away.