Staff Picks of the Week – November 25th, 2016
Friday is here!  It has been a little slow this week because a lot of us had plans for Thanksgiving or  plans for a massive attack on the stores for some great deals! Not me, I'm sitting here putting together the Staff Picks of the Week! Each week, a select group of our staff shares with you what has been keeping them entertained. I know that our site has been invaded by Gilmore Girls! Make sure you check out all of our content that so many of the staff worked hard to put together. So while I go upstairs to find some dessert, you guys keep on reading below and then check out the Gilmore Girls content! Happy Thanksgiving and don't shoot anyone while you are trying to purchase that 100 inch TV for a $1.05.
---
Amelia's Pick of the Week – My staff pick of the week are Disney Tsum Tsums! Right about now you might be asking yourself: what the hell is a Tsum Tsum? Well, I don't have a concrete answer for you because I only just learned about them myself! I can tell you that they're stackable, they're collectible, and they're all just so damn cute! They come in stuffies (about the size of a hamster) or Funko-eqsue vinyl (that range in size) and everything Disney owns is featured: from Buzz Lightyear to Mike Wazowski, Alice in Wonderland to Winnie the Pooh, Luke Skywalker to Captain America. Your fandom is out there in Tsum Tsum form and oh my god I want them all! You have no idea how heartbroken I am that I don't currently have the disposal cash in which to madly collect them as is clearly what the obsessed-with-cute-things-part-of-my-brain so desires! Move over Funkos because Tsum Tsums are taking your place as most adorable collectible!
---
Stephanie Cooke's Pick of the Week – There's a new TV show that launched in the fall called No Tomorrow starring Joshua Sasse, formerly of the musical comedy Galavant. The story follows Evie (as played by Tori Anderson) as she finds the man of her dreams and discovers that he believes the world will come to an end in 8 months time.  It's a romantic comedy TV series that is a LOT of fun. I tried the first episode on a whim and now I follow the episodes week to week, which is made super easy for me since they get uploaded to Netflix as they air. It's delightful and charming and you won't be able to help smiling while you watch it. Give it a shot!
---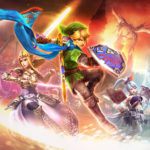 Billy's Pick of the Week – Hyrule Warriors is an amazing two-player co-op experience. I'm a massive Legend of Zelda fan, so when this game was announced for the Wii U in 2013, it sounded like a fun spin-off to hold me over until the actual Wii U Zelda came out sometime in the next year. Three years later and we're all still waiting for Breath of the Wild, but honestly? Hyrule Warriors is still holding me over. There is a massive amount of content to this game, bolstered by DLC packs that add characters, maps, and game modes that extend the potential playtime by hundreds of hours. In what other game could you expect to defeat Ganon while playing as Tingle? Amelia and I have spent entire weekends making our way through the Adventure Maps of this game and I haven't batted an eyelash at picking up either the DLC or the 3DS version because of how much time I know we'll sink into it together. There's care and attention to detail here that makes it feel like a real Zelda game, even if doesn't play anything like one.
---
Robert's Pick of the Week – My pick of the week is the film Moonlight. In the age of hyper-masculinity we live in with guns everywhere, raunchy statements coming from our president-elect, and actors getting buff beyond belief to play superheroes, it's nice to see a film about something different. Before going into Moonlight I knew it was about homosexuality in the African American community, what I did not now was how the film would handle it. I must say this film is a knock out. It treats the subject matter with such sensitivity that I was taken aback by it. Chiron, the protagonist in the film, isn't a person of means. His mother starts out as a Medical Assistant, but as we progress through the film she falls down the slippery slope of drug abuse. Chiron grows up in squalor. Growing up in a deeply homophobic environment and having to come to the realization of his sexuality is handled with such genius in the film that I my mouth was agape watching it. This film is filled with meaningful images and layered with metaphors throughout. One of the persistent images we see is the ocean, or water. The German Romantics talk about the ocean representing the human emotions. The ocean can be calm and still on the surface, but a raging storm underneath and vice versa. This is a perfect metaphor for Chiron throughout the film. Go see this, it is one you surely don't want to miss.
---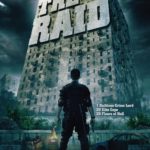 David's Pick of the Week – My pick this week is the Indonesian martial arts action film The Raid: Redemption. Released in 2011 and directed by Gareth Evans, this is one of my favorite action films of all time. In short, the film is about a SWAT team that becomes trapped in an apartment building run by a ruthless drug lord and his army of dangerous gangsters. It's a pretty simple concept but the action is the star of this movie. It is so well choreographed and so damn brutal. I saw it in a small art house theater and remember feeling exhausted after the final fight and I wasn't even fighting! The movie is hardcore, if you are a big action or martial arts fan and haven't seen this, you are clearly missing out. Spend an evening with some insane stunts and incredible action, check out The Raid:Redemption!