Okay, pull yourself away from the new Spider-Man trailer long enough to check out the Staff Picks of the Week! Okay, go ahead and watch it one more time… I'll wait. Hell, I'll go watch it again too! Be right back…
Spider-Man looks awesome! But we have a lot of awesome stuff going on here at Rogues Portal as well. Make sure you check out the latest releases in video games, music, and books! Looking for ideas for Christmas?  Rhian has you covered with Christmas Shopping and also shares with you some British Christmas films! Billy reviews Power of the Daleks while Amelia shows us how to get drunk, Game of Thrones style!  We have reviews for Batgirl #1-5, One Week in the Library, Inhumans Vs X-Men #0,  Oh Joy Sex Toy Volume 1-3, Wonder Woman '77 Meets the Bionic Woman, Heartthrob Vol 1, and much more! The latest issue of Sunny and Owl Girl is out as well! Make sure to catch the latest episodes of Comicsbound, Scooby Dos or Scooby Don'ts, and VRMP Presents: The 5 People You Meet in Hell. So stay awhile and enjoy!  But it is Friday and now it is time for the Staff Picks of the Week!
---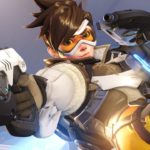 Ryan's Pick of the Week – Overwatch Season 3 and Arcade Mode. The post BlizzCon Update has added a lot to the game, most notably Arcade Mode. In adding Arcade Mode they have gotten rid of the weekly brawl format and replaced it with a slew of play modes. The 1v1 mode is quick and dirty, and allows players to figure out who is the better player of each character in a best of 5 random match up. D.Va vs D.va, Hanzo vs Hanzo, it is all on the line. If you are looking for more of a test of team work, check out the 3v3 mode. In this best of 5 mode, players can change their team make up at the end of every sudden death round, allowing for a poker like strategy of blind picking. Is the player on the other team going to stick with Roadhog? If you pick a hard counter to Roadhog and that player changes their character, you might be facing a hard counter to your Widowmaker pick. This game of cat and mouse is by far the most addicting mode added. Some weekly brawl modes are now accessible at all times, including the random respawns, where your character randomly changes after you die. All of this leads to more fun and less stress compared to Quick Mode or Competitive play.
---
Hafsa's Pick of the Week – My recommendation is the TV show The Night Manager!  I would recommend the book, but I haven't  read it so I have no opinion on it! The story is intense and has many players. It includes actors like Hugh Laurie, Olivia Colman and Tom Hiddleston! It starts and ends in Egypt. Johnathan Pine discovers Richard Roper's underhanded dealings and reports it to the British government. This action caused Pine's life to intertwine with Roper's. The show emphasizes the power of Warlords and the corruption of government. It also shows how money can breed a lust for control and a hunger for power. Angela Burr, on the other hand, has been running after Roper for the longest time. She knows his dealings, however, she has no proof until Pine lands, figuratively, on her lap. She is the representation of the "good" people in government agencies that fight long and hard so the "bad" guy ends up behind bars. However, at some point, each character presents traits that negates their overarching characteristics and problematizes the terms good and bad. The show is well executed and well presented. It is nuanced both in filming and in presentation.  Go watch it and enjoy!
---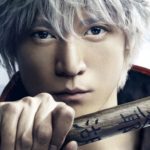 Rhian's Pick of the Week – If you follow me on Instagram then you would know I am very very excited as they have just released teaser posters for the Gintama live action movie and I cannot contain my excitement!!  The films is slated to be out by summer 2017 but I'm crossing my fingers that it might come out earlier. There is no word so far on an international release as of yet. The posters don't give much away but we get to see the cast in character and they all seem to have been casted perfectly for the part!!! Popular actor Oguri Shun will play protagonist Sakata Gintoki, while Suda Masaki will play Shimura Shinpachi and idol singer Hashimoto Kanna will play Kagura.
I honestly CANNOT contain my excitement!!! I didn't know what to think of a Gintama live action since the show itself focuses so much on parody, but these posters have gotten me super excited for it!! I hope they release posters for the other characters soon. I cannot wait to see Hijikata's poster and I CANNOT WAIT for Sougo's poster, everyone's favourite loveable sadist!!  Are you guys excited for the Gintama live action??
---
Greg's Pick of the Week – As we get into the Holiday season my pick is not something new but instead something that reminds me of the Holiday season and time with family. That is Emmet Otter's Jug-Band Christmas. The special originally aired in 1977 and is made by the Jim Henson production follows Emmet Otter and his family as they prepare for Christmas. Emmet and his mother do not have much money so they have to find ways to come up with money in order to buy gifts for their loved ones. That's where the jug-band part comes in as their is a local talent show that Emmet and his friends join. Anyone who has read the Gift of the Magi will recognize the plot to this Henson special immediately. While it's not CGI or anything fancy to me the story speaks the true Christmas spirit and is one that I share with my wife and son every year.
---
Stephanie Pouliotte's Pick of the Week – So, is anyone else re-watching all of Twin Peaks in anticipation of the new Showtime show premiering next year (fingers crossed)? If you haven't seen the original show, you should go do that now, but for those who have, you should totally pick up The Secret History of Twin Peaks by the shows co-creator Mark Frost. It's a great companion piece to the original show and also somewhat bridges the gap to the new series! A collection of journals, newspaper clippings, reports, photographs and other documents, the book delves even deeper into the central mystery of this iconic town and Frost even addresses some of the show's second season gaps and unanswered questions (though a few continuity errors have cropped up). With journals dating all the way back to Lewis and Clark in the 1800's, The Secret History of Twin Peaks not only fills you in on the some of the town's history and what happened to its inhabitants, but it also gives you a bit of a broader history of the US. Despite Frost misremembering plot points and focusing very heavily on some behind the scenes backstory that isn't too relevant to our beloved characters, this book is a must read for any Twin Peaks fan. It isn't quite like the show in tone, but it will do until 2017!