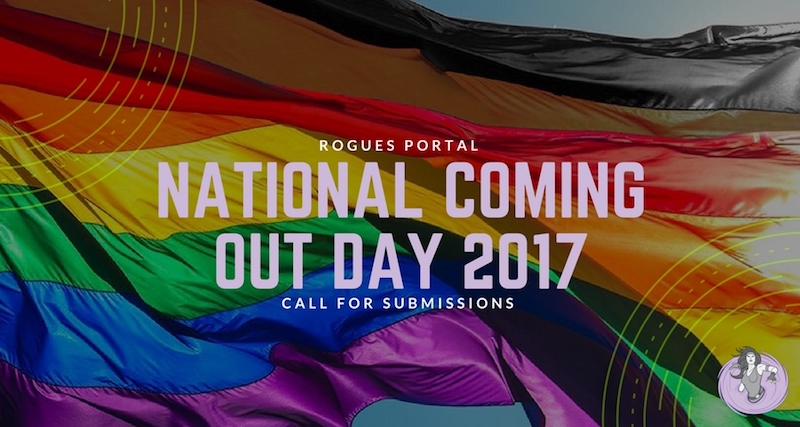 Calling all LGBTQ nerds, geeks, and pop culture aficionados!
Rogues Portal wants to hear about your best and worst experiences in fandom for National Coming Out Day on October 11, 2017.
Is there a TV show you love for its stellar representation? Did a book series change how you thought about sexuality? Have you ever watched a movie and thought, wow, they got this so totally wrong?
We want to read it all. Tell us about your first loves, your favorite LGBTQ films, the ships that made your heart sail. Tell us about the characters that made you want to fight the cis-heteropatriarchy. Write us a list of your Top 10 Lesbian Characters or 5 Favorite Gender Non-Conforming Kids. Talk to us about queercoding, and queerbaiting, and whatever else you can think of to fit the theme of the day.
Send your pitch ideas and draft submissions to sam@roguesportal.com or reed@roguesportal.com by September 1!*
*Submissions are unpaid at this time.