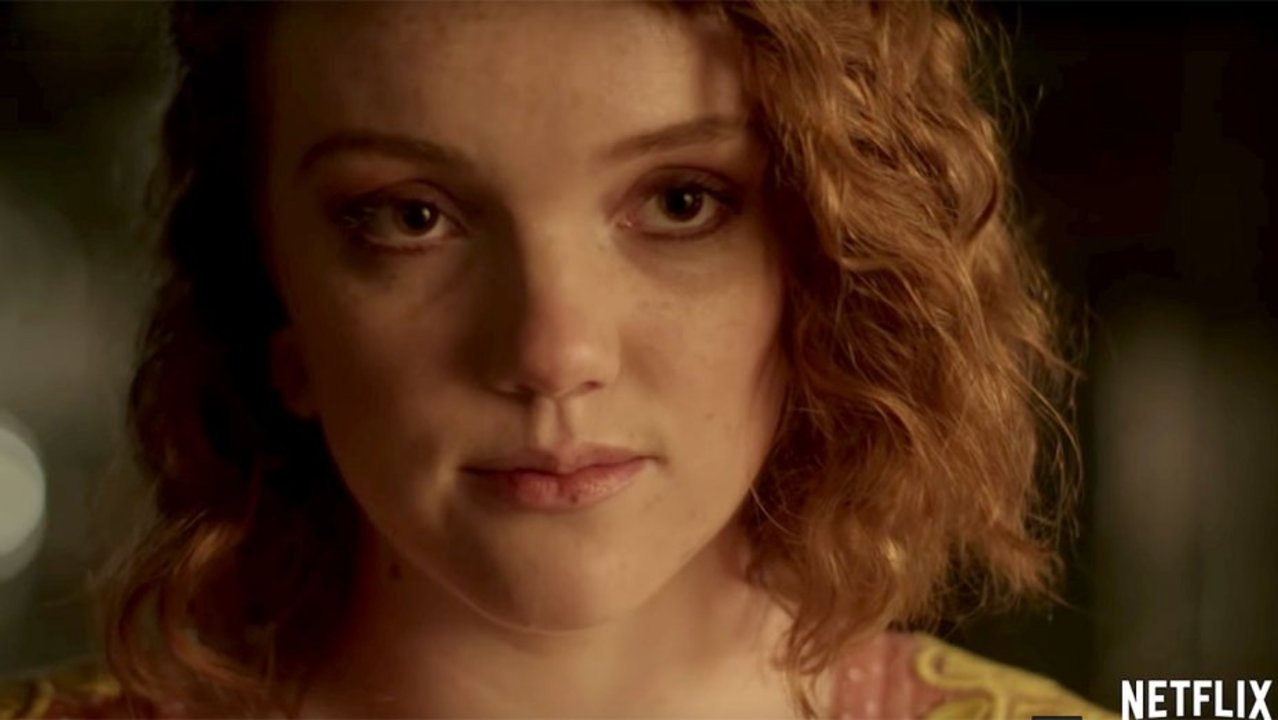 SIERRA BURGESS IS A LOSER (NETFLIX)
Director: Ian Samuels
Writer: Lindsey Beer
Stars: Shannon Purser, Lea Thompson, Noah Centineo
Rating: PG-13
Release Date: September 7, 2018 (USA)
Review by Anelise Farris
Sierra Burgess Is a Loser tells the story of Sierra–a not-so-popular band geek (I say this with much affection) who cares more for Nietzsche than conforming to societal standards. She and her BFF Dan are content spending their time beefing up their college applications with community service projects, having slasher-movie marathons, and playing word games with her intellectual parents.
All of that changes, however, when resident mean-girl Veronica gives out Sierra's phone number (instead of her own) to an admirer, Jamey. While Veronica intended it to be a cruel joke, Sierra has other plans. It doesn't take long for Sierra (pretending to be Veronica) to fall for Jamey, but how long can the pretense last? Faced with this question, Sierra decides to make a deal with Veronica: help her keep up the ruse with Jamey in exchange for Sierra helping Veronica impress Spence (an older college guy) with her book smarts.
High-school romance, cliques, bad plans–what's not to love? Kidding…sort of. While there is a lot of familiar material here, both in terms of the subject matter, and real-life relatability, Sierra Burgess Is a Loser is surprisingly fresh and fun, and there's a whole lot to love here. The mistaken-identity plot is entertaining, not only in watching them go to extreme lengths to pull it off, but also in how invested you become in hoping that it both succeeds and also fails (Sierra go get your man!). And then there's all the fantastic relationships: Sierra and Veronica, Sierra and Jayme, Sierra and Dan, Sierra and her parents. Apparently, if Sierra is involved, it's going to be a good time (please be my friend!). Plus, as much as this movie is dealing with familiar content, Sierra does not sacrifice her unique identity to become the popular girl. Instead, the reverse happens: cheerleader Veronica chooses to make it her life ambition to go from "Queen Bee" to "Philosophy Queen."
Another important thing to note here is how diverse the cast is. I especially appreciated how they bring disability into the film. Jayme's younger brother is deaf. The film incorporates him into the story as a multifaceted individual–not simply as a token character. Furthermore, the relationship between Jayme and his brother is a positive, "normal" one–they joke, play video games together, and toss the football around. There are also a few comments that illustrate an awareness of d/Deaf culture, so bravo!
The acting here is top notch. Going into this, I had no idea how many of my favorite people are in it. First, there is Shannon Purser as Sierra Burgess (Barb in Stranger Things and Ethel in Riverdale). Then, there is RJ Cyler as Dan (he plays the BEST character in the 2017 Power Ranger movie: Billy) and Noah Centineo as Jamey (who plays my favorite character in The Fosters: Jesus). And that's not even to mention Lea Thompson as Sierra's mom (Kathryn Kennish in Switched at Birth), Alan Ruck as Sierra's dad (Henry Rance in The Exorcist tv series), and Chrissy Metz as Veronica's mom (Kate Pearson in This Is Us). Although these actors are a few of my favorites, everyone in this film does a great job. You get the impression that they really cared about the roles they were playing and had a lot of fun in the process!
Aesthetically, Sierra Burgess Is a Loser has a quirky, whimsical, indie-like feel (think Juno). Despite the drama, it is a light, enjoyable movie that had me smiling the whole time through. And, the soundtrack perfectly contributes to this vibe!
Verdict: Watch it.
Sierra Burgess Is a Loser is a feel-good movie that puts a unique spin on familiar high-school drama.