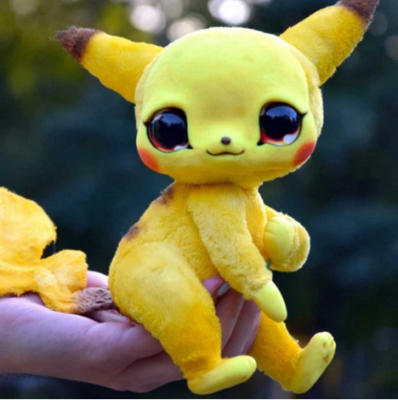 This is my final article based on the products from the website Shut Up and Take My Yen. As you've (hopefully) previously seen, they had so many items to offer it was pretty difficult just to make one article. I've also enjoyed writing these articles since I've found so many independent retailers and designers who can cater to my inner geek/nerd/weeaboo/otaku self! Also these articles have helped me with finding Christmas presents for all my geek friends!
For those of you who haven't seen the first three articles, Shut Up and Take my Yen is a free online magazine which is run by Weeaboos for Weeaboos. While they're not watching anime, they display and sell the best of anime, gaming, and Japanese related merchandise. Many items listed on the site return a small commission for referral (Etsy, Amazon, etc). They will post anything and everything and they post some really cute stuff too! They also take requests for getting your products you think belong there on their website.
Here is what I have to show you in my fourth and final article. Happy shopping!
Mini Manga Necklaces

I can safely say that you will probably know at least one person who reads manga whether it be the most popular Dragon Ball Z or the underrated and unknown Acid House. When I found these on Shut Up and Take my Yen I thought they were the cutest jewellery idea ever for that nerdy girl you know. How cute and romantic would it be if you showed up with a piece of jewellery with her favourite manga? An easy and well thought out gift! You can also get them custom made too!
Website: Bluehandmadeshop (Etsy)
Studio Ghibli Toy Bath Bombs

Everyone loves a bath and everyone loves a good smelling bath bomb, and recently I've been finding that you can now purchase bath bombs that have a little toy inside! I found these Studio Ghibli ones which look really adorable but there are many more out there including Toy Story as well as Disney Princess bath bombs!
Website: KkreationsArt (Etsy)
Hello Kitty Selfie Stick

I, for one, loathe the goddamn selfie stick. Iwill never use and refuses to have one. They're an eyesore, like a crane!!! But I know, you know, we all know someone who uses the damn thing so here is a really cute Hello Kitty selfie stick. Now your selfie stick can be as kawaii as you!
Website: Amazon
Pokemon Dolls

Okay, these are a bit pricey but completely and utterly worth it! Look how beautiful this Pikachu doll is! If you're not already satisfied with the cuteness level of regular Pokemon plushies, check out these custom made dolls! These one of a kind Pokemon dolls are completely handmade with glass eyes, high quality faux fur, and a fully posable wire skeleton. I would get a Ninetales, since that it my favourite!
Website: GakmanCreatures (Etsy)
Stackable Kirby Figures

These are so precious! I've been playing a lot of Kirby since the new NES came out and you can see why! He is the cutest gaming character! This set of stackable figures includes Kirby in 10 various poses and expressions. Your imagination is the limit when it comes to the number of ways you can stack them!
Website: Amazon