Welcome to the sixth installment of Shadowhunters Buzz Sessions! Our social media editor, Samantha, and contributor, Shanicka, are watching two episodes every week of the first season of Freeform's Shadowhunters. The series is based on Cassandra Clare's young adult urban fantasy series The Mortal Instruments.
Some background: Shanicka has been watching the series for a while now; Samantha watched the pilot for the first time when they agreed to do this series. Shanicka has not read the books; Samantha has. Together, their knowledge going into each episode is an interesting mish-mash of memory and opinion.
Each Shadowhunters Buzz Session begins in a chatroom while Shanicka and Samantha watch the episodes; then, those chats are transcribed here on Rogues Portal for your reading pleasure (with some points expanded and other, unrelated shenanigans deleted).
This week, they watched Shadowhunters S01E11, "Blood Calls to Blood" and S01E12, "Malec".
WARNING: There will be spoilers for the series (duh) and the books! Proceed with caution! There will also be some swearing, because that happens.
S01E11, "Blood Calls to Blood"
Samantha: I'm like, vibrating because I know what's coming in 1×12.
Shanicka: I keep forgetting that you haven't like…actually experienced them yet.
Samantha: All I remember of this Wayland thing from the books is that it was REALLY SCREWED UP.
Shanicka: Ohhh yeah.
Samantha: Oh, I forgot that he's super injured from the last episode!
Samantha: I'm furious with Alec for going along with this for so long and then trying to fix it when it's almost too late?
Shanicka: I KNOW.
Samantha: But I also love that Izzy refuses to be cowed by what's happening.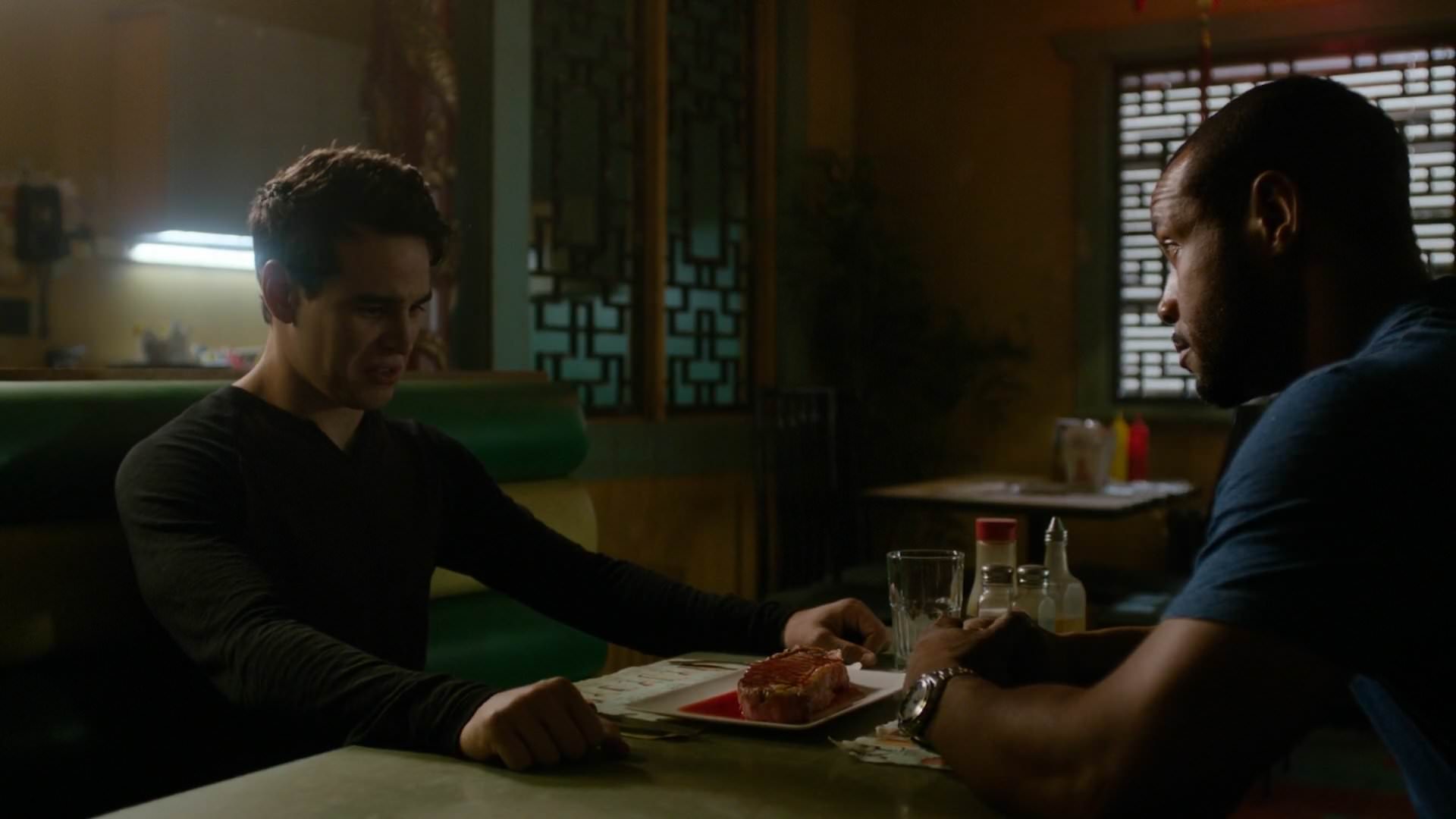 Shanicka: Ughhh poor Simon…still.
Samantha: I love that Luke is trying to help him but I'm still mad that Clary made him come back as a vamp, ugh.
Shanicka: Ten years is a long ass time to be Valentine's prisoner. That's miserable as hell.
Samantha: "He'll never stop loving Jocelyn even if he wanted to." That's… so gross, given who Valentine is and what he's done? Do you think she modeled that on Snape/Lily? Because that's the vibe it has.
Shanicka: Oh my god… that could totally be it.
Samantha: I mean, she did start in the HP fandom.
Shanicka: That's so so true.
Shanicka: Que lastima!!! Raf speaking Spanish. I love it.
Samantha: Raphael is so FLIRTY. Simon, too. MAKE OUT.
Shanicka: I'm saaaayin'.
Samantha: !!!!!!!!!! So what I'm hearing is "I want to make out, so stay."
Shanicka: Hahaha.
Shanicka: I'm literally so bored with people saying how much ~like her mother~ Clary is. JEsus.
Samantha: Also, what was complicated about how she grew up? Like, she didn't KNOW any of what Jocelyn did to protect her until very recently? THIS IS SO SNAPE/LILY 2.0. EW.
Shanicka: For realll.
Shanicka: Oh my GOD.
Samantha: This plot is … horrible.
Shanicka: I forgot that it was the Wayland dad and not Valentine.
Samantha: I think it was Valentine in the books?
Shanicka: I forgot that literally BOTH of his dads were trash.
Samantha: I don't remember!
Shanicka: I remember that Valentine does really horrible stuff to him too but I completely forgot about this whole Waylan dad plot.
Samantha: THIS PVRIS SONG.
Shanicka: Niiiice I didn't even realize. Gross.
Samantha: S t o p.
Samantha: …
Shanicka: Hahahaha.
Samantha: "I'll do you pro bono." MAGNUS.
Shanicka: GOD.
Samantha: I'm. God.
Shanicka: I love them so much.
Samantha: Jace's hair gets worse when he gets sweaty.
Shanicka: YEP. Also his dad is awful, wow.
Samantha: DON'T GIVE HIM THIS INFO, JACE.
Shanicka: The Jace "I know" — brooo it's been TEN YEARS.
Samantha: He was literally a child.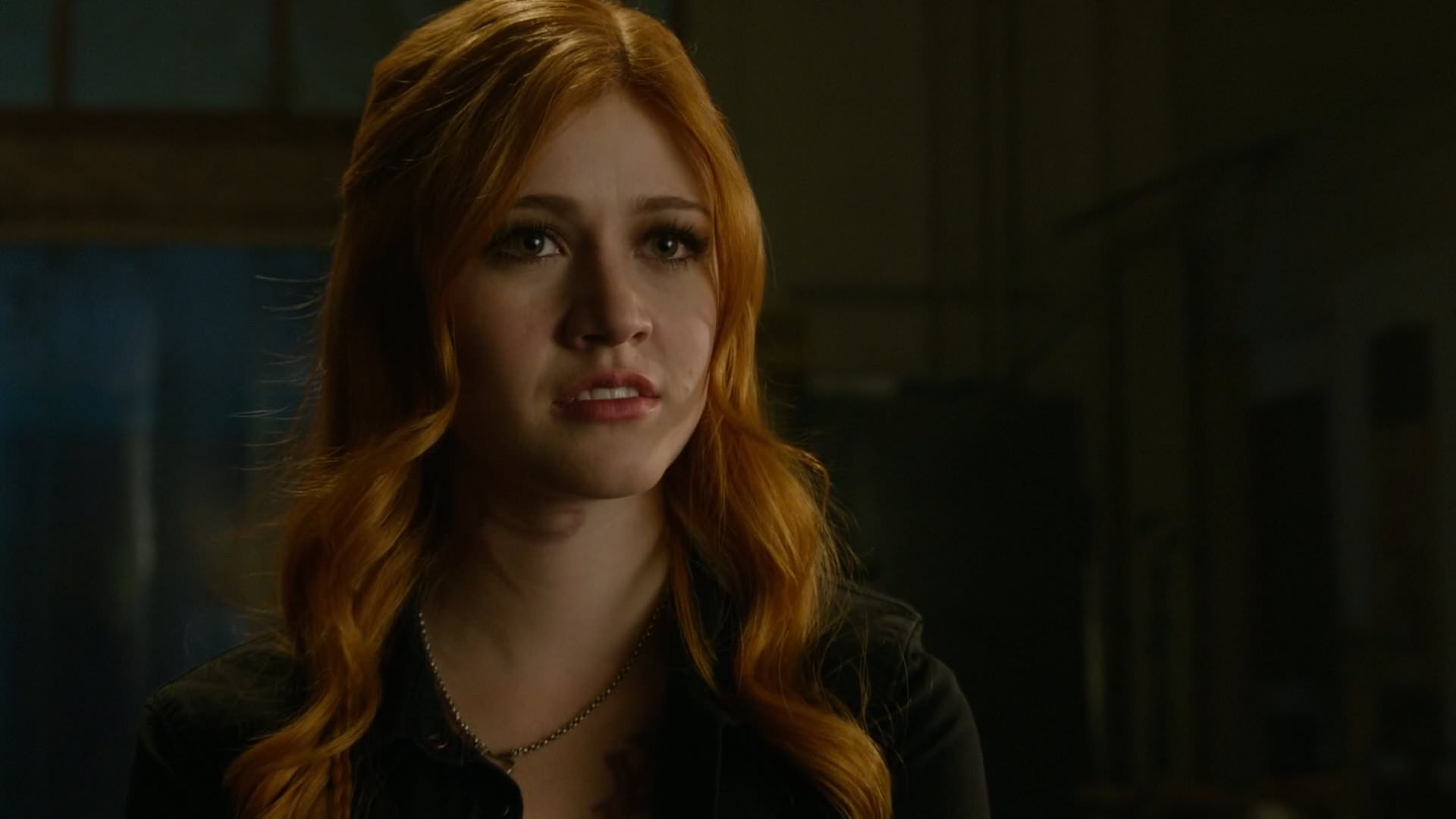 Samantha: Clary, girl, you're not that powerful.
Shanicka: Riiiiight.
Samantha: She's so loud. SNEAK, CLARY.
Shanicka: Omg, I know right?
Samantha: Clary! THIS IS WHY YOU AREN'T READY FOR THIS FIGHT. Don't ever drop your weapon!
Shanicka: LMAO GOD CLARYYYY
Samantha: She's spent the whole season trying to find her mom!!!! Sacrificing everyone!!!!!!! CLARY!!!!!
Samantha: This trial is ridiculous?
Shanicka: So ridiculous. They don't have anything on her.
Samantha: The intercutting between Izzy being willing to give up her runes because shadowhunters are ABSURD and Clary being fucking stupid in order to ~ be a shadowhunter ~ is … really interesting. What a Special speech from Lydia, though. I'm glad she withdrew the charges, but that was really cheesy.
Shanicka: Lolll sorry that's so cheesy. The Clary thing. Lmao.
Samantha: This is all so cheesy!!! NOPE DON'T GIVE HIM THE CUP. gOD DAMMIT. Yep. Of course he's Valentine. Shoulda seen that coming.
Shanicka: Badddddd ass.
Samantha: THE MUG LMAO.
Shanicka: That was honestly iconic. World's Best Dad. I'm screaming.
Samantha: !!!! IT WAS HIM THE WHOLE TIME? LOL.
Shanicka: Incest~~~~~~~~~
Samantha: YOU'VE BEEN KISSING YOUR SISTER.
Shanicka: LMaooooo. I C O N I C
Samantha: GDI
Samantha: I hate it when they fight.
Shanicka: Me too. It makes me so sad!!! Just love each other!
Samantha: Clary's smarter than I give her credit for. "He's your father, Jace." "Yours too, Clary." LOL I'M SORRY IT'S FUNNY.
Shanicka: HAHAHAHA. So…awkward.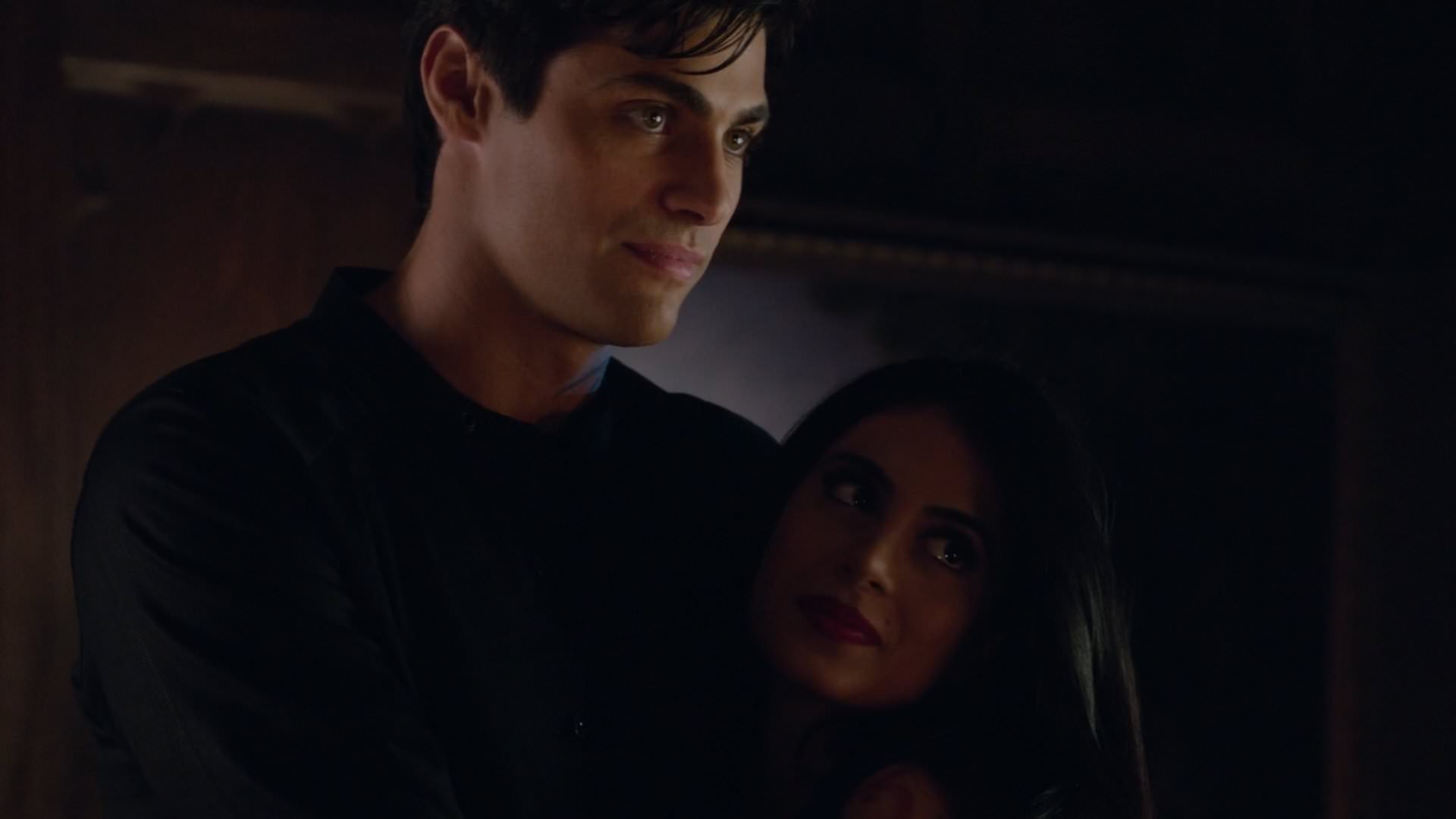 Samantha: Izzy and Magnus being friends is Important to me.
Shanicka: Alec looks like he gives such great hugs and I'm sad about it, wow.
Shanicka: "You don't have marry her" :(((((
Samantha: "You'll be lonely all your life and so will she. Neither of you deserve it. And neither do I." UGH.
Samantha: Simon, bub, Clary is not the one for you. The way he just phrased that made it sound like he was into a guy, too.
Shanicka: Lmaooo when Simon is lowkey THRILLED about the incest.
Samantha: LOL SIMON. My kid!
S01E12, "Malec"
Samantha: !!!!!!!!!!!!!!!!!!!!!!!!!!!!!!!!!!!!!!!! OKAY HERE WE GO. MALEC.
Shanicka: Malllllec. FINALLY.
Samantha: Alec's hair? Is better? Not by much but a little. I love that Malec pages him and he goes running, though.
Shanicka: His hair is still… not the best. Also, I love this wow.
Samantha: This is so… Alec. Oh god. Magnus is so short I'm dying.
Shanicka: It's so annoying that Alec thinks that Magnus is just some big flirt with no feelings. I hate that shit.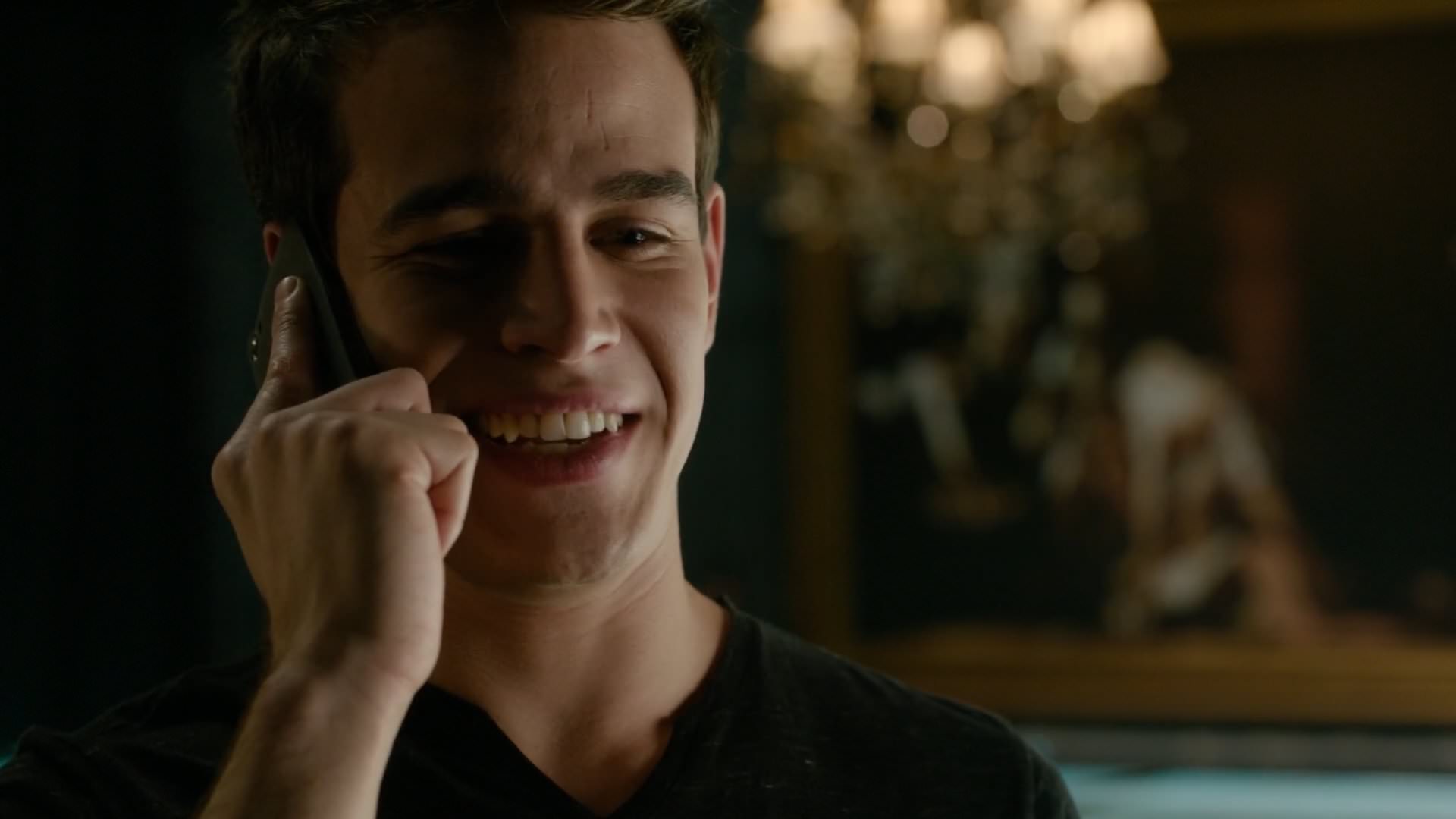 Samantha: Simon's teeth popping out when he talks to Clary…
Shanicka: Hahaha
Samantha: Magnus' wink! I love him and need Alec to figure his shit out.
Shanicka: Yiiiikes.
Samantha: SO AWKWARD. Jace/Clary and Magnus/Alec… this whole episode is wincey. I love how much the Lightwoods other though. Izzy is so much better to Alec than he deserves tbh.
Shanicka: I KNOW, she's honestly such a sweet angel.
Samantha: Magnus' hair is delightful.
Shanicka: LMAO MAGNUS so awkward.
Samantha: HIS WALK. He's like "incest is fine!" LMAO. "I came with you to escape my relationship drama, not get a front seat to yours!" SCREAMING.
Shanicka: Lmfaooo when you're that old I guess you get desensitized to petty things like incest Hahaha.
Samantha: I kind of like that because he's so old, taboo~ stuff isn't a big deal to him? Like think of how much he's seen and done.
Shanicka: Completely agree with that Magnus statement! That's why I love stories about immortals~ in general.
Shanicka: Clary threatening ppl…least scary threat ever lmao.
Samantha: This whole conversation is so boring.
Shanicka: "Duty over happiness." Still hate that shit.
Samantha: Will always hate that shit. It's 2017, KNOCK IT OFF.
Samantha: GOD HE'S SO CUTE. I want Simon to make out with everyone.
Shanicka: Sooo fucking cute. Izzy's also so cute too. She loves her brother so much, wow.
Samantha: I know, god. EXCUSE ME.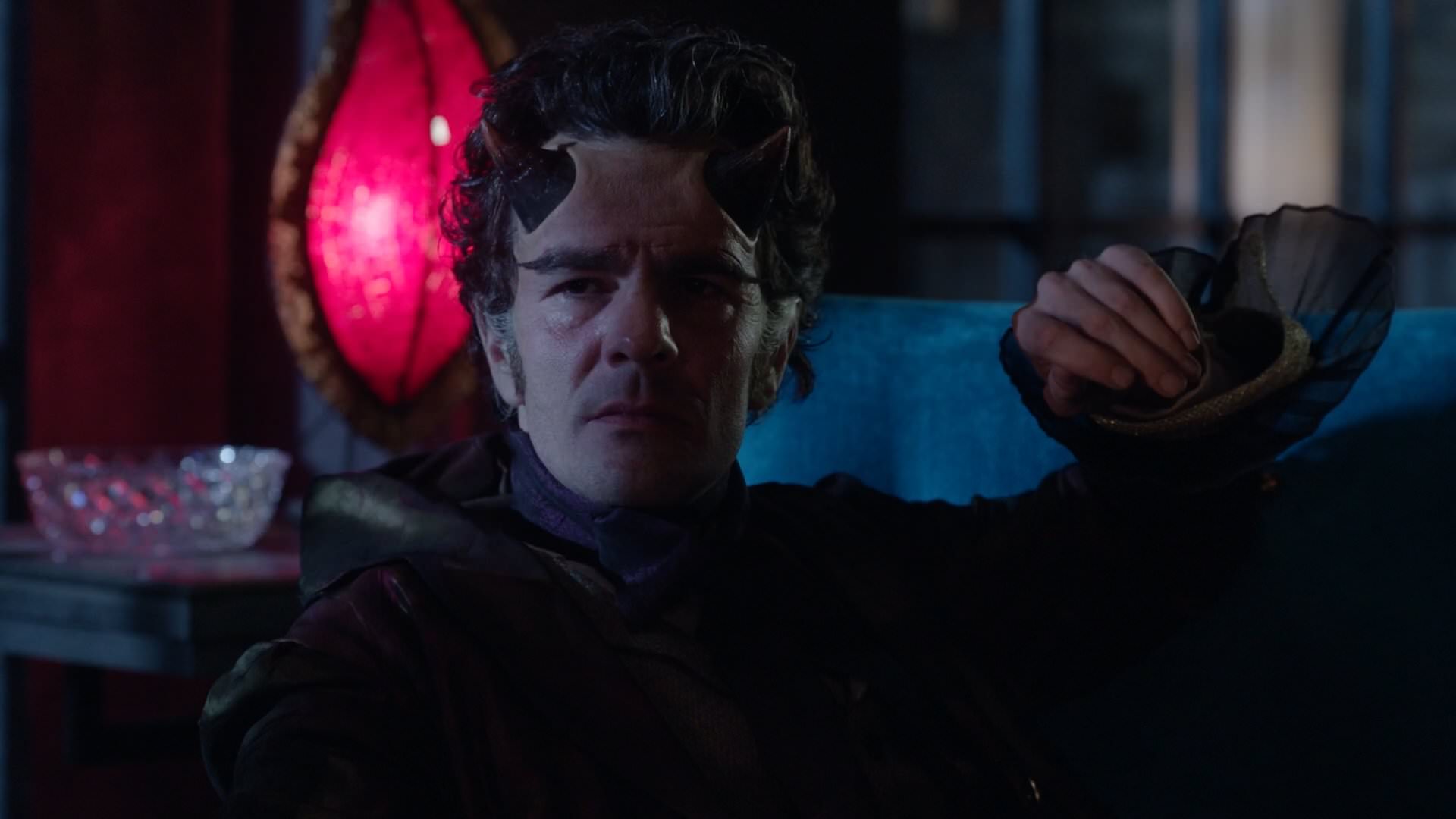 Shanicka: This is….depressing. Also he reminds me of Lorne from Angel who I fucking loved and adored.
Samantha: I loved Lorne, oh god.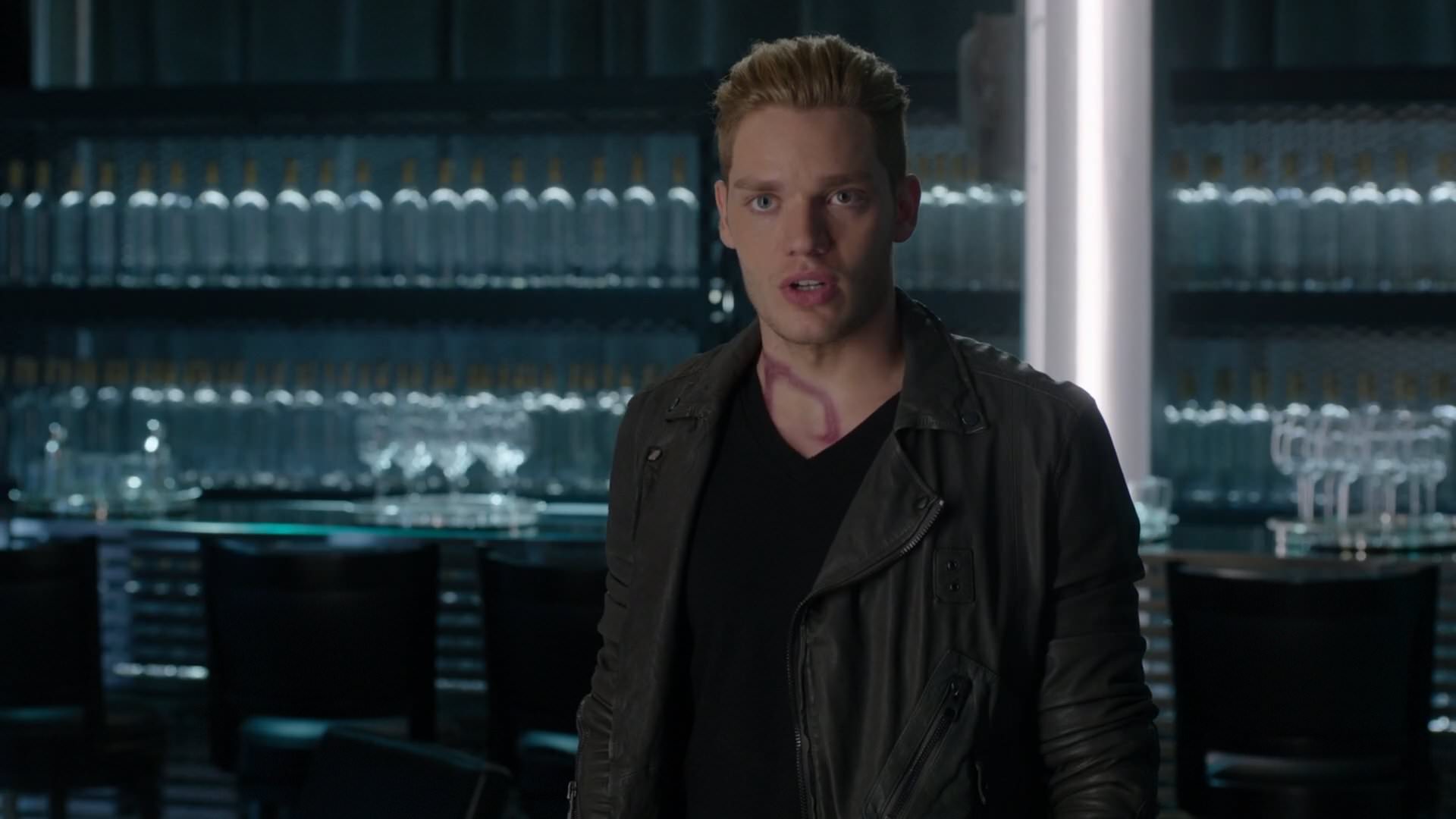 Samantha: A+ bachelor party, Izzy.
Shanicka: Hahaha Izzzzy. Alec is such a bitch my GOD.
Samantha: I love him.
Shanicka: As do I.
Samantha: Jace really didn't know! None of them did, like. It's a super fucked up situation. Alec, do not compare you being into Magnus with ACCIDENTAL INCEST, oh my word.
Shanicka: Hahahahahaha.
Samantha: EVEN JACE WANTS HIM TO GET WITH MAGNUS. COME ON ALEC.
Shanicka: I'M SAAAAAYIN. Get it together. Stop with the angst.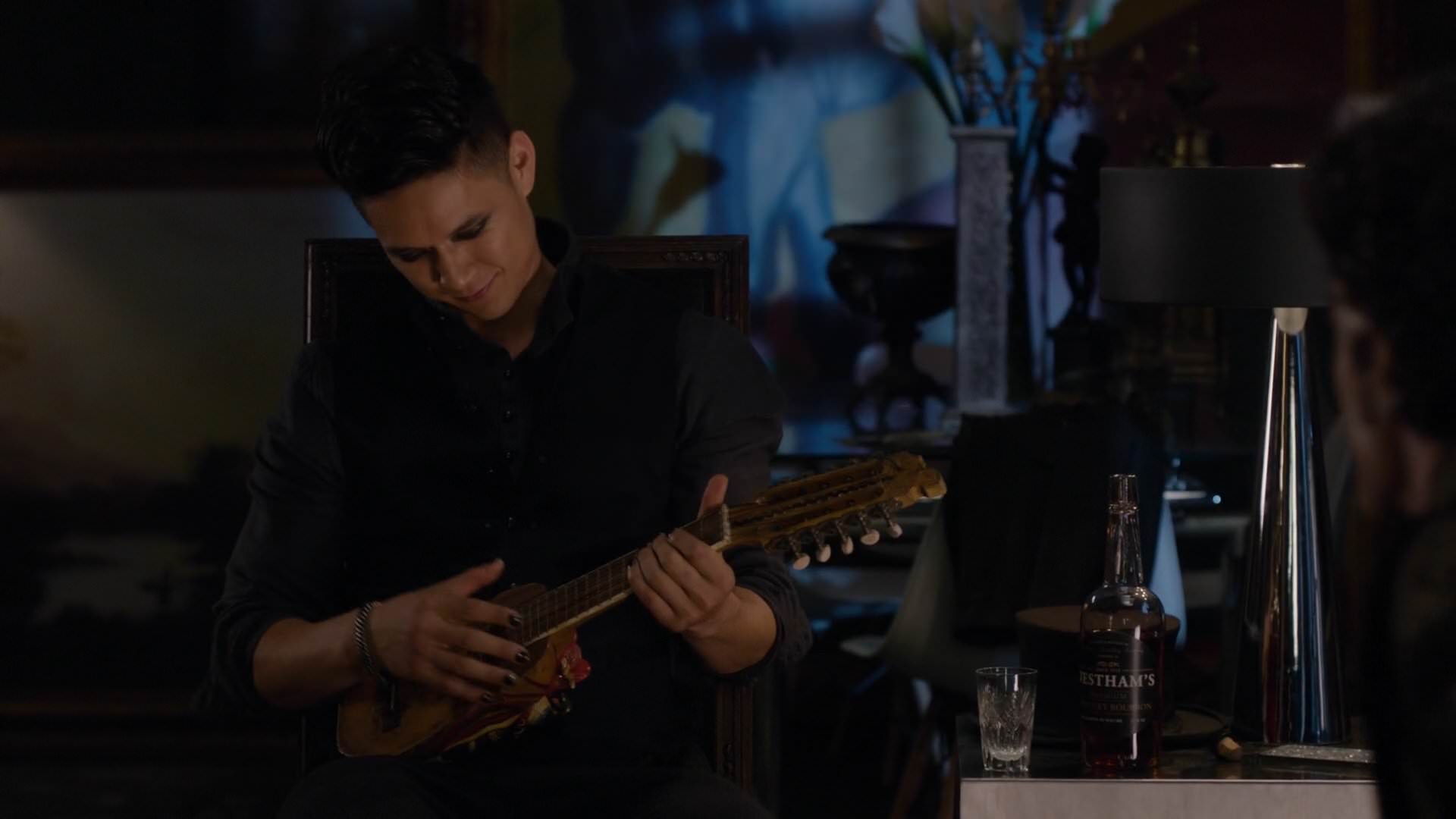 Samantha: This slow trip through Magnus' past loves….YES. MAGNUS GOOOOOOOO. Unrelated but I'm sorry, I can't stand the way the silent brothers speak. IT'S SO BAD. MR. MOVIEFONE. Every time.
Shanicka: Lmaoo it's mad goofy.
Samantha: Lydia does look beautiful. Have to give her that.
Shanicka: She doessss. So does Izzy wow. WE'RE SO CLOSE TO THE MALEC SCENE!
Samantha: Everyone looks so good for this Malec kissing scene !!!!!!!!!!!!!!!!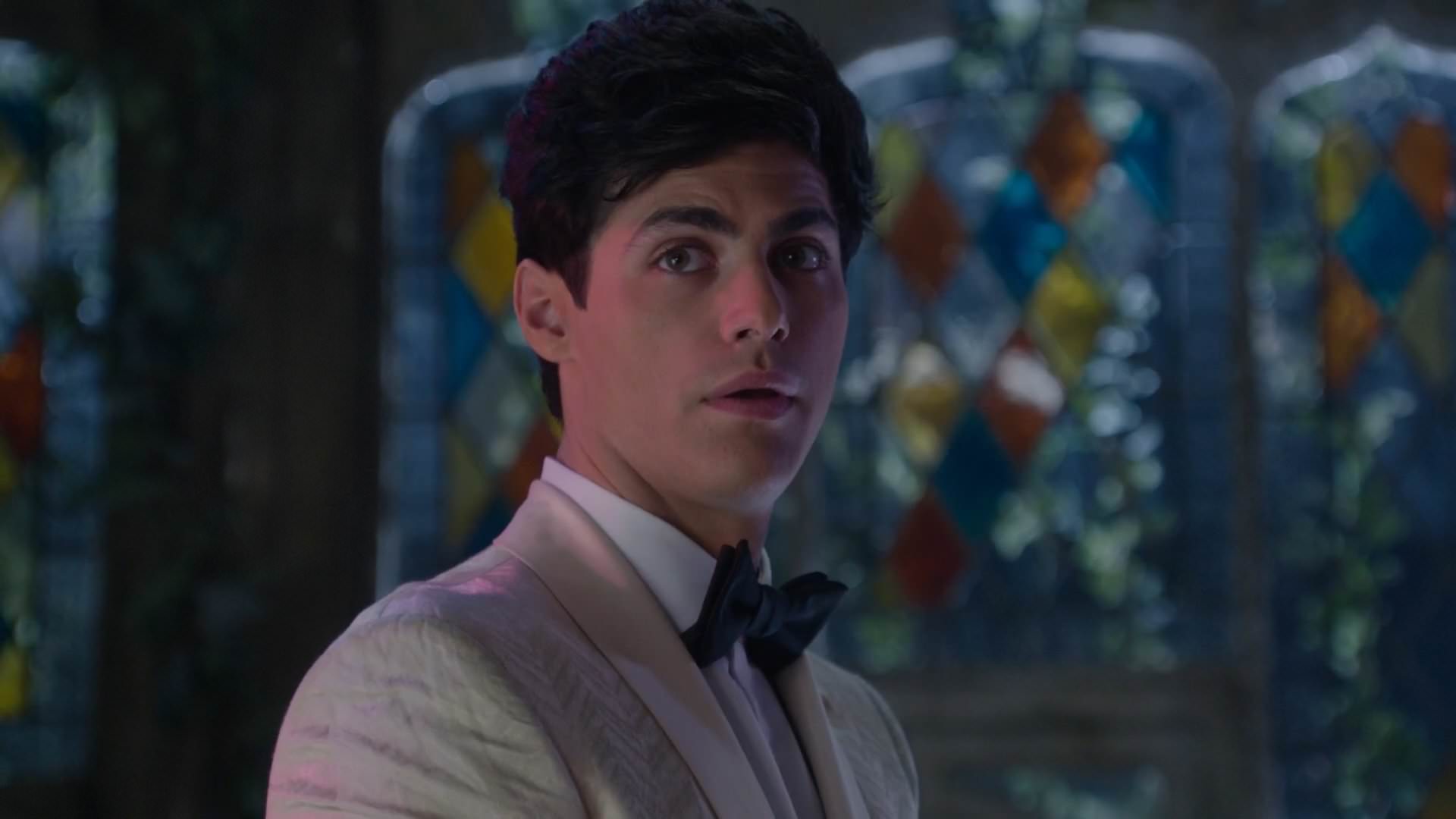 Samantha: ALEC'S FACE. ALEC'S FAAAAAAAAAACE.
Shanicka: AHHHHHHHHHH. HELP.
Samantha: OH GODDDDDD. "YOU GONNA BE OKAY, BUDDY?" LMAOOOOOO.
Shanicka: I can't even watch it!!!!!
Samantha: "I CAN'T BREATHE." ME TOO ALEC. Okay Lydia's not so bad. ALEC. ALEC!!!!
Shanicka: Lydia's good though, if someone left me at the altar we would be fighting.
Samantha: His furrowed brow omg he's so focused.
Shanicka: I love them fuckkk.
Samantha: YES. YESSSSSSSS!!!!!!!
Shanicka: And also fucking Maryse tryna stop him.
Samantha: YES!! FINALLY!
Shanicka: Also in front of the entire Institute!!!!!
Samantha: WHAT A GOOD KISS TOO DAMN.
Shanicka: SOOOOO GOOD.
Samantha: !!!!!!!!!!!! SIMON.
Shanicka: Lmaooo SIMON. So presh. Also Simon bi as hell.
Samantha: Alec looks at Simon like he's an insect that he doesn't understand.
Shanicka: ALWAYS."Who invited the vampire?"
Samantha: Cackling.
Shanicka: These fuckers ruining my Malec afterglow.
Samantha: Nah, not possible. I'm beaming.
Shanicka: Hahahaha I bet.
Samantha: MAGNUS IS SO GOOD AT MAGIC.
Shanicka: High Warlock of Brooklyn.
Samantha: Is Jace wearing fucking leather? Oh, no, it's just shiny and weird.
Shanicka: I feel like it's textured satin which is…worse.
Shanicka: OMFGGGGGGGGGGG
Samantha: Hooooooly shit. What's his face!
Shanicka: I FORGOT ABOUT THIS
Samantha: Hodor. THAT'S NOT HIS NAME. WHAT'S HIS NAME? HODGE!
Shanicka: Lol yes.
Samantha: Lmaoooooooooooo JONATHAN CHRISTOPHER. I quit.
Shanicka: Jaceeee~~~~
Samantha: So dramatic!!! I am curious if this plot is the same as it was in the books bc in the books it was ….
Shanicka: The whole thing lasts into the second season… if it is the same as the book.
Samantha: Jace had demon blood.
Shanicka: Yep. That happens.
Samantha: Clary had angel blood.
Shanicka: Yep.
Samantha: Like from the original angel.
Samantha: This homophobia from Alec's parents is rough. Alec, you idiot, don't STAMMER. Omg.
Shanicka: It's so gross.
Samantha: MALEC ARE SO CUTE THOUGH.
Shanicka: The CUTEST EVER.
Samantha: NO HODGE. THIS SHOW IS LIKE ONE BIG "DON'T TRUST BLONDE WHITE MEN" PSA.
Shanicka: Seriously! What a dick. Never trust a dude who only wears a hoodie tbh.