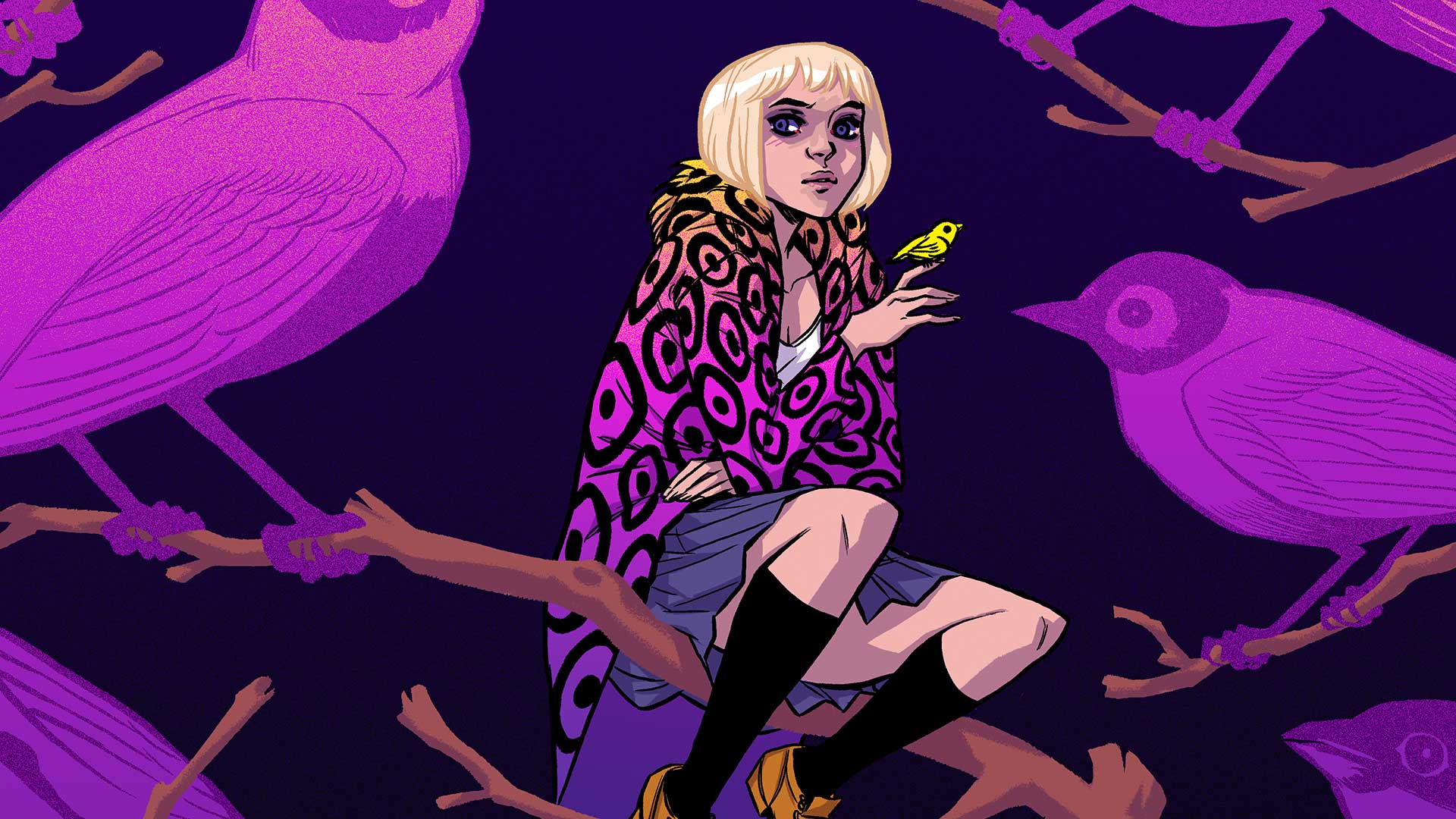 Shade the Changing Girl #5
Writer: Cecil Castellucci
Artist: Marley Zarcone
Colorist: Kelly Fitzpatrick
Letterer: Saida Temofonte
Publisher: DC's Young Animal
A review by Anelise Farris
Shade the Changing Girl involves an alien (Loma) that loves poetry, a mean high-school girl (Megan) that gets possessed by said-alien, and a whole lot of teenage drama. And that's just the basic plot—not to mention the fantastic art and lettering. While issues 1-4 have slowly been unraveling the mystery behind Megan's accident, all the while working to keep Loma's madness in check, Shade the Changing Girl #5 makes all the right moves as the second to last issue in this arc: tying up some of the enduring questions from the earlier issues and moving us closer towards a resolution.
In this issue, readers finally learn where Megan's soul has been while Loma has been occupying her body. And let me just say this: Megan is NOT happy, and she is certainly not ready to say goodbye to life on earth. Conversely, Loma is all too eager to leave earth behind and return to her home planet, Meta—though earth appears not quite ready to let go of her yet. As I mentioned above, Shade the Changing Girl #5 effectively brings Meta and earth, as well as Loma and Megan, together to help this arc move to a cohesive conclusion.
As with the previous issues, Shade the Changing Girl #5 has a whole lot of depth. This is a coming of age story that tackles subjects like the monstrous nature of humans, madness as both a weapon and vehicle, and the fact that Earth has a long way to go in terms of progress. Although I am greatly invested in the plot of Shade the Changing Girl, the art is so important in helping to fully communicate this story. The funky, psychedelic vibe infuses the comic with a fantastic energy, and in issue #5 there are some really impressive full page panels. And let's not forget about the poetry of Rac Shade—Loma's idol—that manages to flow through the comic as fluidly as the madness itself.
The Verdict
Buy it!  Shade the Changing Girl #5 combines whimsy, science fiction, and a coming-of-age narrative in a way that is compelling both textually and visually. With only one more issue to go in this arc, I can't wait to see whether Loma makes it back to Meta and if Megan is given another chance to live and forego her mean girl ways. If you like the weird and the wondrous, this series is for you!