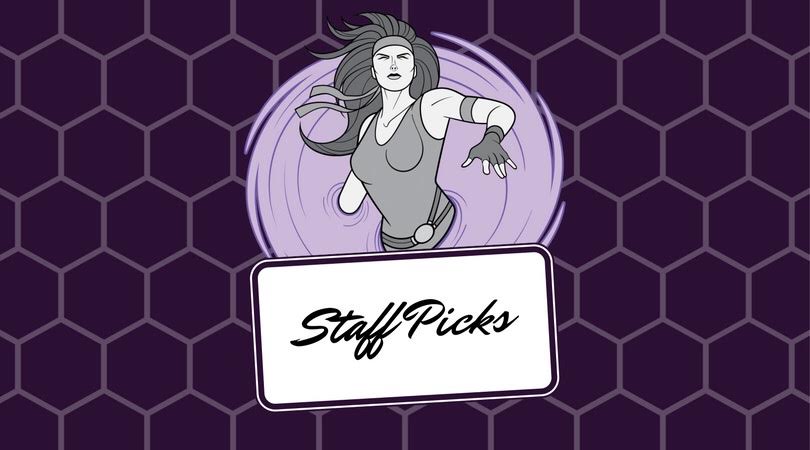 Hopefully, at this point, if you are one of our U.S. readers, you have come out of your food coma and joined the rest of the world in their Black Friday shopping. Now is the time to treat yourself. Sit down, relax, and enjoy our staff picks this week.
Evan's Pick
The Ballad of Buster Scruggs
With the recent release of Red Dead Redemption 2, the wagons keep rolling with this high profile Netflix release. Directed by the incomparable Coen Brothers, The Ballad of Buster Scruggs is a wild anthology of Western misadventures and tragic ends. Consisting of six tales, each take on wildly different tones. From the hilariously cartoonish "The Ballad of Buster Scruggs," by which the movie gets its name, to the surprisingly dark "Meal Ticket," each vignette offers up something new. Familiar faces like Liam Neeson, Tim Blake Nelson, James Franco, Zoe Kazan, and Brendan Gleeson lend their talents in wrangling these stories.
For me personally, The Coens' lead with their strongest short, as it has resulted in me yearning for a full-length film of Buster Scruggs' Looney-Tunes inspired style (something that will probably never come). While not every short will land with all viewers, there is enough style, wit, and compelling character packed in each to warrant the watch.
Respond here in the comments with your ranking of the shorts, as I suspect they will vary greatly depending on your tastes.
My ranking is as follows:
The Ballad of Buster Scruggs
The Girl who got Rattled
All Gold Canyon
Meal Ticket
Near Algodones
The Mortal Remains
Cameron's Picks
While toiling away at my boring adult job, I'm afforded the luxury of listening to music or YouTube videos. More often than not, I enjoy listening to podcasts, and currently subscribe to a number of different ones. Since we all have varying interests, I'd like to recommend a few favorites.
Geek History Lesson: Primarily geared toward comic fans, hosts Jason and Ashley take a character or construct from pop culture and provide a fun lecture all about their history, including their origin, creators, and notable appearances. The majority of the lessons are on comic book characters (largely DC at that) but they also cover a number of topics ranging from the wizarding world of Harry Potter to the history of Vulcans from Star Trek. It's like listening to a lecture from a Pop-Lit class but about stuff you might actually care about!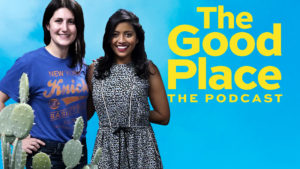 The Good Place: If you're a fan of the hit NBC series The Good Place (and if not, you should be!), then this aptly-titled podcast is for you! Hosted by actor Marc Evan Jackson, who plays head-demon Shawn, each installment provides a brief recap of the most recent episode, followed by a hilarious and illuminating discussion with members of the cast and crew. Later installments also feature brilliant ads from "totally real" sponsors like Heir B&B and the Jacksonville Swamp Stomp dance competition.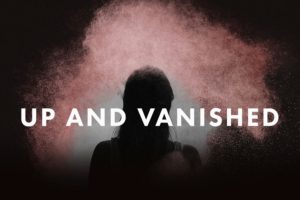 Up and Vanished: For those more likely to watch Unsolved Mysteries reruns than sitcoms or cartoons, there is no shortage of true-crime podcasts out there. I just recently finished the first season of "Up and Vanished" which investigated the disappearance and possible murder of small-town teacher and former beauty-queen Tara Grinstead. What begins as an exploration into a long-forgotten cold case soon reveals a myriad of secrets, lies, and theories that lead to the case being re-opened and ultimately…well, let's just say this story doesn't end the way you might think. Now deep into its second season, fans of Serial or My Favorite Murder would do well to check the series out.
Anelise's Pick
Into The Water
I have a weakness for fairly predictable, formulaic thriller novels. And the holiday is a perfect time to indulge in such reads. Into the Water by Paula Hawkins (author of Girl on a the Train) tells the story of a body of water that has been the watery grave of too many women for it to be merely coincidence. When Lena Abbott, who was penning a history of the water and its women, winds up dead in said water, her estranged sister Jules returns to the town they grew up in to get some answers. With that comes a whole host of interesting characters (potential culprits), including Lena's own angsty teenage daughter. Although it's set in the contemporary, "real" world, there is a brilliant use of magical realism that haunts the story. So, if you're looking for a can't-put-down-read this month, I highly recommend Into the Water.