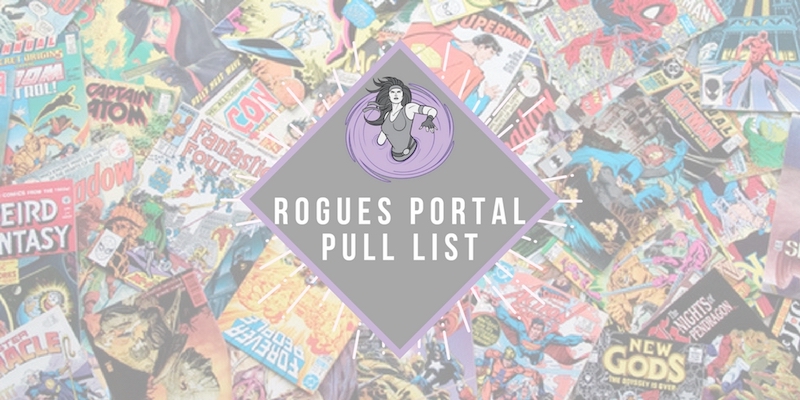 Another week has come and gone! That means it's New Comic Book Day, and your local comic shop has brought in a fresh batch of comics for the week. So let's see what's new on the Rogues Portal Pull List for October 18th. Every week we compile a list of fantastic books that we're excited to read. Tons of comics hit the shelves each week, and it's not always easy deciding what to buy. So here's what we're getting and what you should check out today! 
---
Rogues' Essentials
Curse Words #9
Curse Words is one of the best: consistently gorgeous and weird. – Anelise
Are you reading this? If you aren't, then you are missing some great storytelling and humor. Seriously, READ THIS!!! – Greg
This zombie story with a dog at its center is so unique. I'm digging it. – Anelise
The more I read this book the more I want to check out the table top game. This is coming from someone who typically hates zombie stories. – Greg
---
Greg's Picks
Misfit City #6
This has been a really fun series so far. I'm glad they extended it to add some more depth to the series.
Shirtless Bear-Fighter #5
Never thought I would be this excited to see how a story about a shirtless guy who fights bears ends. But, it is 2017 so…
X-Men Gold #14
Mojo! Mojo! Mojo!
---
Josh's Picks
Kill the Minotaur #5
I've been loving this twisted version of the classic myth of Theseus and the Minotaur. Its horrific, and beautiful, and seriously effed up in the best way possible.
Magnus #5
Magnus has been tracking down a killer A.I. in the cloud world, and she has to find him before he instigates a war between humans and robots. This is a really interesting series as it deals with some very real themes present in our world, like racism and mental health.
---
Graphic Novels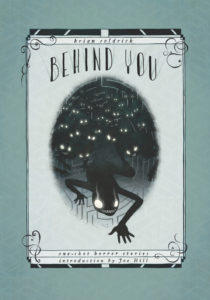 Behind You One-Shot Horror Stories HC
'Tis the season for a collection like this! It's a great mix of psychological and monster horror. – Anelise
Frankenstein Or The Modern Prometheus GN
A graphic novel based on the original Mary Shelley novel? I'm in! – Josh
James Bond Black Box HC
If you like spy flicks you need to be reading this, especially if you're a classic 007 fan. – Josh
Little Book Of Knowledge Tattoos HC
As a tattoo enthusiast, this looks awesome. – Anelise
Thanks for checking out the latest Rogues Portal Pull List! We'll be back next week on October 25th with another list of books for you to check out. Same Bat-Time. Same Bat-Channel.