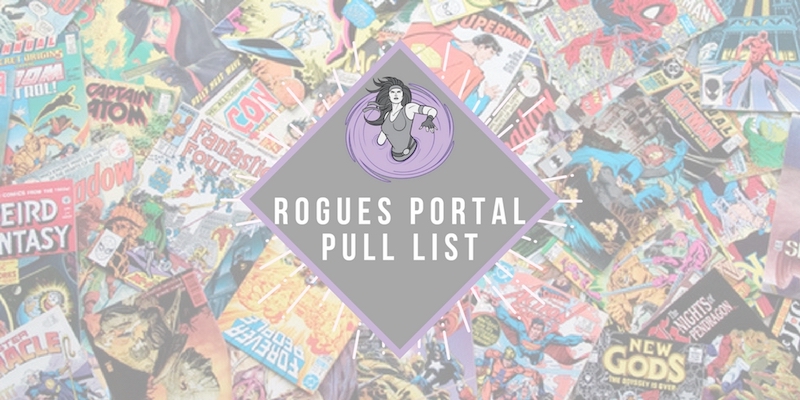 It's Wednesday my dudes, and welcome to New Comic Book Day: the day of the week when your local comic shop brings in a fresh batch of comics to devour. So let's see what's new on the Rogues Portal Pull List for November 8th. Every week we try to find the best books to add to our pull lists. Tons of comics hit the shelves each week, and it's not always easy picking out what to buy. So here's what we're getting and what you should check out today! 
---
Rogues' Essentials
Coyotes #1
This looks like a creepy, gorgeous folklore-infused tale. – Anelise
Described as "Underworld meets Sicario" and promising a cast of badass ladies working together to fight off threats? Sign me up! – Kylee
Kid Lobotomy #2
This is a crazy, weird science comic that I am eager to read more of. – Anelise
The first issue was so crazy and twisted. Cannot wait to see what's next. – Greg
I'm a big fan of great editors. Shelly Bond edited some of the great stories in comic history. She has launched a new imprint over at IDW. The first series to premier is Kid Lobotomy. This book is weird, and very British. Peter Milligan is a proven storyteller, so I'm here for the first arc. – Robert
Royal City #7
Lemire gets me in the feels time after time. – Anelise
The solicit is promising more of the younger brother's backstory and cause of death. Lemire has me hooked. – Greg
Slam The Next Jam #3
This series about roller derby is a blast. – Anelise

Honestly, this has just been a good book since it started. I never thought I would be so invested in a book about roller derby. – Greg
---
Anelise's Picks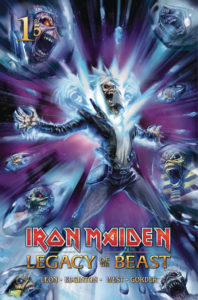 Iron Maiden Legacy Of The Beast #1
I'm hoping (and my husband more so) that this is a good read!

Runaways #3
Really enjoying this new Runaways series! It has the angst and brilliant characterizations that made me fall in love with the series many moons ago.
Slots #2
Not a fan of boxing, but a huge fan of character-driven stories, so I'm excited for issue 2 of this!
---
Greg's Picks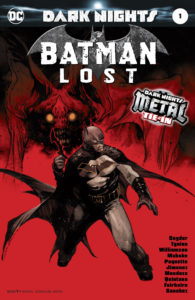 Batman Lost #1
All of these one-shots have been so good so far. Let's hope that this continues the trend.
Fighting American #2
This book has just enough cheese in it to make it a fun read.
---
Josh's Picks
Agents Of PACT #3
An all female cast of super-spies hunting down an alien? Yes! Those same agents running into their old boss at a rival agency? YES!
Fallen Suns #1
Van Jensen has worked on titles like Green Lantern Corps and is now giving us this cosmic mystery. Agent Parminder Patel has to learn the alien Pharos' history and convince him to help stop the invading Borealis.
Fantomah #2
Fantomah is known as the first female superhero, and she's back in her own rebooted series. And it's a horror series?! I'm in.
Kong On The Planet Of The Apes #1
I love these Planet of the Apes crossovers. It's a versatile series that can match up with so many other franchises. I can't wait to see how it turns with the greatest ape of all time: King Kong.
---
Kylee's Picks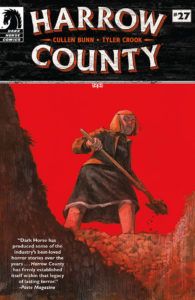 Harrow County #27
I haven't missed an issue yet! To still be as engaging, terrifying, and charming as it was at the start says something about the creative team. Harrow County is my favorite on-going comic.
---
Robert's Picks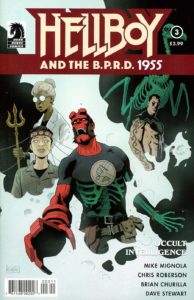 Hellboy And The B.P.R.D. 1955 Occult Intelligence #3
This series gives us a young, but physically developed Hellboy fighting paranormal villains. Throw in some professor Bruttenholm doing some detective work, and I eagerly await each issue of this series.

Mister Miracle #4
Listen, Tom King and Mitch Gerads have absolutely been telling an epic, expansive story here. Yet with the scope of everything they are doing, it's intensely personal. Get in on this before you regret missing it.
Port Of Earth #1
Zach Kaplan splashed on the comics scene with Eclipse. This is his next series from Top Cow. It's a mix of global commerce and science fiction. I'm here for it.
Wildstorm Michael Cray #2
I'm a big fan of what Warren Ellis has been doing with the main Wildstorm book. This series is a spin off of that series featuring Deathblow. The setting is an alternate universe of the DC main universe, and what Deathblow has to do to redeem himself for his previous actions sets up a series with interesting machinations.
---
Graphic Novels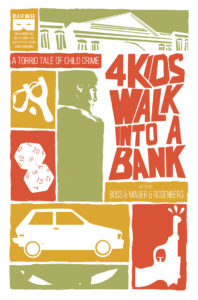 4 Kids Walk Into A Bank TP
This series is AMAZING! It's geeky good fun with a lot of heart and fantastic art. – Anelise

Batman Hush 15th Anniversary Deluxe Edition HC
If you haven't read this event do yourself a favor, grab this and read it. It should be required reading for Batman fans. – Greg
Best Wishes GN
I reviewed this awhile back, but this is an interesting, slice-of-life comic with a good bit of magic thrown in. – Anelise
Legacy An Off-Color Novella For You To Color HC
Bait: Off-Color Stories for You to Color was the experimental predecessor to this novella, collecting a series of short stories and corresponding images in the same hardback format, and I'd be lying if I said I didn't immensely enjoy it. Palahniuk knows what he's doing when it comes to "adult coloring books" in every sense of the phrase. – Kylee
That's all for this week folks. Thanks for checking out the latest edition of the Rogues Portal Pull List! We'll be back on November 15th with another stack of comics for you to check out. Same Bat-Time. Same Bat-Channel.