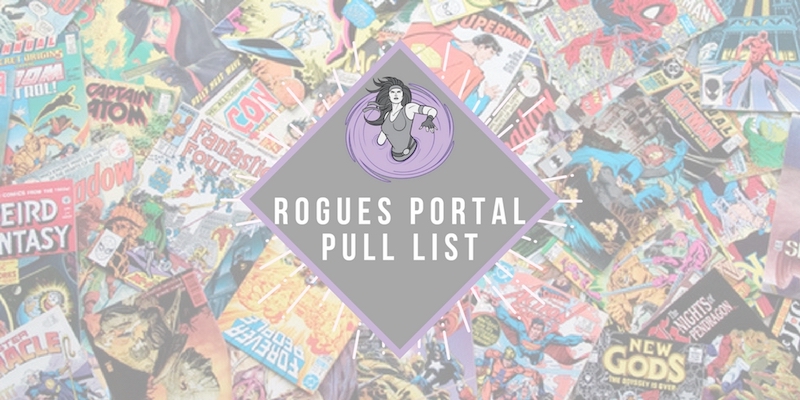 Hey gang! This is the part of the show where we highlight this week's comics in our Rogues Portal Pull List for August 9th. A ton of comics hit the shelves each week and we're here to root out the best. So here's what's caught our eye and what you might consider picking up this Wednesday!
---
Anelise's Picks
A few of the comics on my radar this week are Unsound #3, a promising new horror series about a psych ward, The Walking Dead #163, and Wicked + Divine #30. I've been devouring both of these series for a while now, and I can't get enough: zombies on the one hand and glamorous deities on the other.
---
Greg's Picks
Babyteeth #3
So far, the first two issues of this newest Donny Cates book have been great, hoping the trend continues with issue 3.
Mister Miracle #1
A Jack Kirby created character written by Tom King? I'm in!!!
All-New Wolverine #23
Tom Taylor has done an amazing job taking Lara Kinney on this new journey as Wolverine. Issue #23 promises to add even more to the mix as the adventure takes her to space!
Defenders #4
Bendis has created a team and a book that feels like it's about family, action, and heart. Catch up now if you haven't been reading.
---
Hafsa's Picks
Gotham Academy: Second Semester #12

It's the FINAL ISSUE! It is not a cause for celebration and it is a sad moment, but I am very happy that the creators are able to finish the story they want to portray. It's the series that got me into comic books, and so I'm excited for what is (hopefully) an awesome ending!
Mega Princess Vol. 1
I am totally psyched to read this comic because the story is written by Kelly Thompson and follows an unconventional princess. It is meant for children, but is just as exciting for adults!
---
Josh's Picks
The Sovereigns #4
Reimagined versions of classic Gold Key heroes work to solve the mystery of who killed King Turok of the Lost Valley, and to prevent the world from becoming a post-apocalyptic wasteland.
Unholy Grail #2
I have been a fan of King Arthur and his Knights since I was a boy. Well, this is the classic legend of King Arthur and his Knights of the Round Table with a twist of horror. Everything is familiar, yet so strange. What else do you need?
---
Robert's Picks
Mister Miracle #1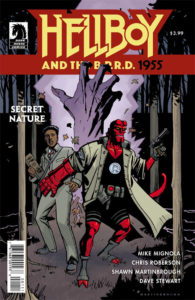 In the last three years, Tom King has given us some of the best comics on the stand. Between Omega Men, Vision, and Sheriff of Babylon, King has earned all my trust when it comes to being a comics writer. There seems to be no person better suited to take on a maxi-series dedicated to bringing to life some of Jack Kirby's obscure 4th world characters. King is a man who made me love Vision and then ripped my heart out with the conclusion of that series. I'm really interested to see what he will do here.
Hellboy And The B.P.R.D. 1955: Secret Nature #1
Hellboy may have gone to hell last year, but these adventures give us Big Red in the early years of his life. They serve a nice counterpoint to the current series as a whole because they are self-contained adventures that will seemingly lead up to Hellboy's first adventure when we meet him in Hellboy Seed of Destruction. I love this series because Hellboy isn't fully formed. He doesn't have all the occult knowledge, but he's still full of vim and vigor. These are basically year one stories.
---
Honourable Mentions:
Harbinger Renegade #6
Moonshot: The Indigenous Comics Collection Vol. 2
Thanks for checking out the first Rogues Portal Pull List! We'll be back again next week with what we've got on the stack for August 16!