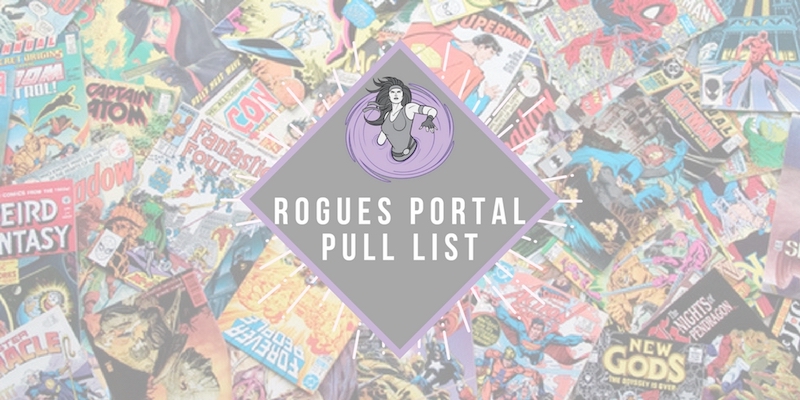 It's Wednesday, my dudes, and that means it's New Comic Book Day! There are tons of new comics hitting the shelves of your local comic shops every week, and it's not always easy deciding what to get, let alone what you should add to your pull boxes. So we've put together the Rogues Portal Pull List to show you the best comics that you might have missed! Here's what we're getting and what you should check out today!
---
Rogues' Essentials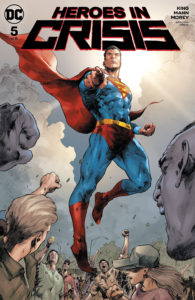 Heroes In Crisis #5
Tom King, a crisis event, and real situations applied to the superhero world. Take it away, Maestro! – Josh

One of the best series out there. Each issue builds on the previous and makes you wonder how it could get better, but it always does. Can't wait for the next chapter. – Michael
Ice Cream Man #9
Seriously, this series. Horror, mystery, tons of little throwbacks that connect it all. Read this series. -Greg

What started as an anthology now feels more and more intertwined…can't wait to see where we pick up after the break. – Michael
---
Brendan's Pick
Peter Cannon Thunderbolt #1
Kieron Gillen writing the character that inspired Watchmen's Ozymandias. Need I say more?
---
Greg's Picks
Age Of X-Man Alpha #1
You want weird? Zac and Lonnie know weird. I can't wait to see how they introduce the new reality that will set up the X-books for the next few months.
Bone Parish #6
Each month, this book continues to keep you guessing what is coming next. Bunn knows how to write horror, and it shows.
---
Josh's Picks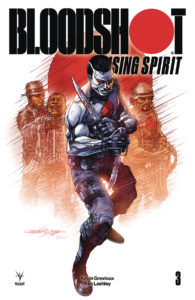 Bloodshot Rising Spirit #3
Project Rising Spirit wanted to create the perfect soldier. And they wanted to control him so perfectly that they could give him a unique false set of memories to motivate him on each mission. This is supposed to be his origin story, but what if it's all false memories?
James Bond 007 #3
007 is doing great things in this series. I'm really digging this updated take on the classic henchman Oddjob.
Wonder Woman #63
Wonder Woman needs more love: she's an Amazon; she's ingrained in Greek Mythology; and she's simply a wonder.
---
Michael's Picks
Fight Club 3 #1
I would talk about how excited I am, but that breaks the first rule of Fight Club.
Journey Into Unknown Worlds #1
Last week's Crypt of Shadows was a lot of fun in how it captured the spirit of pre-Comics Code horror books. With that same spirit, weird sci-fi, and Cullen Bunn, this book looks to be worth picking up.
---
Stacy's Picks
Mysteries Of Love In Space #1
I have to admit that I love it when DC acknowledges the weird fun of their old romance titles, and this looks like it's going to be a hoot.
Star Trek IDW 20/20 #1
A Star Trek adventure, written by Peter David, featuring a young Jean-Luc Picard in his early days? Count me in.
True Believers What If Conan The Barbarian Walked The Earth Today #1
Want to read something truly wild? This take on Conan in the modern day is something else.
---
Graphic Novels
Her Infernal Descent Volume 1 TP
A grieving woman goes on an Inferno-esque journey penned by Zac Thompson and Lonnie Nadler. Definitely worth picking this trade up. – Michael
Spider-Man Doctor Octopus Year One TP
A look at the early days of one Otto Octavius? Consider me intrigued. – Stacy
Sword Of Ages HC
I've read the first few issues of this intriguing science-fiction/fantasy tale by Gabriel Rodriguez and can't wait to get my hands on the collected edition. – Stacy
---
That's all we have for this week! Thanks for checking out the Rogues Portal Pull List! We'll be back next week with a brand new list for you to check out. Same Bat-Time. Same Bat-Channel!