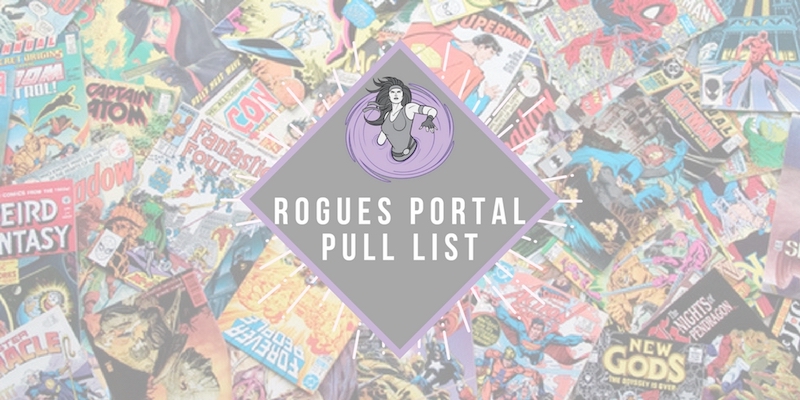 It's Wednesday, my dudes, and that means it's New Comic Book Day! There are tons of new comics hitting the shelves of your local comic shops every week, and it's not always easy deciding what to get, let alone what you should add to your pull boxes. So we've put together the Rogues Portal Pull List to show you the best comics that you might have missed! Here's what we're getting and what you should check out today!
---
Rogues' Essentials
Die #1
Die is described by writer Kieron Gillen as "Goth Jumanji." Enough said. – Anelise
Like Anelise said…Goth, Jumanji, and Kieron Gillen. (Also, along with Kirkman's Die, Die, Die, seems like comic book writers have a lot on their minds lately). – Michael
Martian Manhunter #1
So far, all the stories I read about Martian Manhunter were someone else's or a team book like Justice League. I am looking forward to learning more about this character in his own series. And I love those limited series that focus on one character. – Christoph
J'onn J'onz is one of the coolest aliens in comics, but he has always been written in a boring way. I'm looking forward to seeing how they characterize him in this series, and Rossmo's art is so weird it's perfect for this. – Josh
I loved the John Ostrander/Tom Mandrake Martian Manhunter series back in the '90s, and I'm hopeful this new creative team can do J'onn justice. The Manhunter from Mars deserves to be one of the big names at DC. – Stacy
Shazam #1
I don't know anything about Shazam, but I have thoroughly enjoyed the trailers for the upcoming film, so I'm excited to check this out. – Anelise
I'm looking forward to this and the new movie. – Josh
Star Wars Age Of Republic Qui-Gon Jinn #1
Give me more Qui-Gon! – Josh
More stories featuring the Best Jedi of the prequel era? Sign me up! – Stacy
Wizard Beach #1
Isolated magical communities, boardwalks, and beaches — sounds about perfect for a winter read. – Anelise
Wizards need a break, too. Looking forward to this magic-filled, awkward family drama. – Michael
---
Anelise's Picks
Killmonger #1
Killmonger is a fascinating character, and I look forward to learning more about him.
LaGuardia #1
A pregnant Nigerian-American doctor smuggling an illegal alien plant into NYC has me intrigued.
---
Christoph's Picks
Doomsday Clock #8
Sigh, Doomsday Clock. Eight issues in, and I still don't know if I like you.
Giant Days Where Women Glow And Men Plunder #1
A Giant Days Holiday Special? Yes, please!!!
Wicked + The Divine #40
This is it! The beginning of the end! The first issue of the final arc! THE WICKED + THE DIVINE IS BACK, Y'ALL!!!
---
Josh's Pick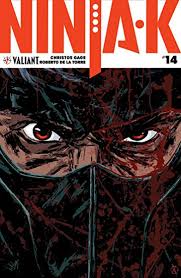 Ninja-K #14
Ninjak is out in the cold and on the run from his former employer: MI-6
---
Michael's Picks
Freeze #1
One man has the power to un-freeze civilization. But does everyone deserve it? A description like that makes this potentially ripe with philosophical and moral questions, and I'm all for that.
Low Road West #4
One of the more imaginative series out there that gets crazier with each issue. Always anticipate reading the next one.
Prodigy #1
Never-satisfied genius, government conspiracies, and my favorite word: occult. Plus Mark Millar is writing it.
---
Stacy's Picks
Archie Meets Batman '66 #5
You are reading Archie Meets Batman '66 right? If not, you need to fix that. You need more joy in your life.
Star Trek Vs Transformers #3
Speaking of insane crossovers, this one is a delight.
Wrong Earth #4
The Wrong Earth makes for an intriguing mixture of parody and commentary on the superhero genre. If you haven't checked it out yet, you really should.
---
Graphic Novels
Paper Girls Volume 5 TP
This series is one of my all time favorites, and I can't wait to pick volume 5! It's full of depth, relatable characters, and weird sci-fi fun. – Anelise
---
That's all we have for this week! Thanks for checking out the Rogues Portal Pull List! We'll be back next week with a brand new list for you to check out. Same Bat-Time. Same Bat-Channel!