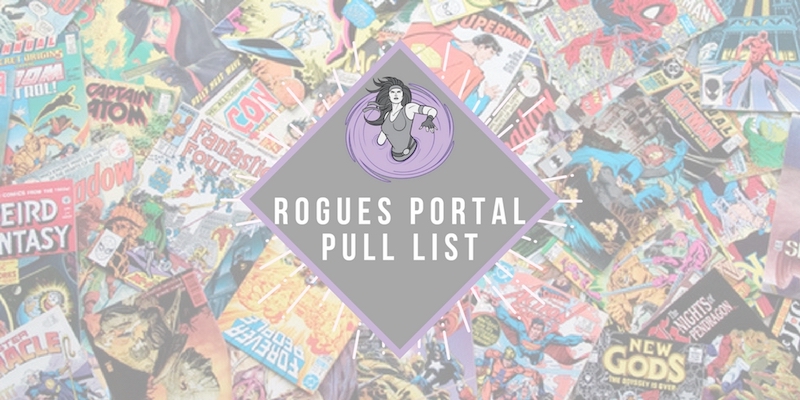 Another month, another day, another comic to be read. It's Wednesday my dudes, which means it's New Comic Book Day! There are tons of new comics hitting the shelves of your local comic shops. It's not always easy deciding what to get, let alone what you should add to your pull boxes. We've put together the Rogues Portal Pull List to show you the best comics that you might have missed! Let's see what's new for June 27th. Here's what we're getting and what you should check out today!
---
Rogues' Essentials
Her Infernal Descent #3
This comic is a lit major's dream. – Anelise
I am to the point where anything Lonnie Nadler or Zac Thompson write goes on my pull list. This series has reinforced that idea. It is deep and compelling and you walk away enlightened. – Greg
Multiple Man #1
Matthew Rosenberg has been churning out great stuff for Marvel. It's always nice to see more obscure characters get their own series. – Cory
Rosenberg and X-Men. I'm in! – Greg
Neil Gaiman's A Study In Emerald HC
It's Neil Gaiman. Enough said. – Anelise
The world's greatest detective once said "When you have excluded the impossible whatever remains, however improbable, must be the truth." Holmes is going to end up in a world of supernatural horror. – Josh
---
Anelise's Pick
Bedtime Games #1
I'm hoping for some good old-fashioned high-school horror here.
Modern Fantasy #1
A mix of real-world drama and fantasy is a win-win for me.
Realm #7
It's hard to do high fantasy well, especially in comics, but this team nails it!
Old Man Hawkeye #6
This series is so engrossing and dark and gorgeous! Too many people underestimate Hawkeye's badassery, but it's on full display here.
---
Cory's Picks
Descender #31
We're getting closer to the end of this brilliant series. Somebody slow down time!
Mighty Morphin Power Rangers Anniversary Special #1
An anniversary issue with some solid talent involved.

---
Greg's Picks
Man Of Steel #5
Bendis continues to impress and draw me into a character that I have not had much interest in before.
---
Jameson's Pick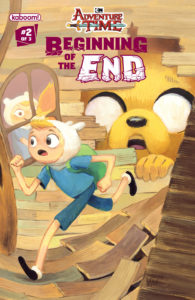 Adventure Time Beginning Of The End #2
I'm really loving this series already! I love how it's getting into Finn's past lives and alternative versions of himself because it's pulling super heavily from Adventure Time lore in a really fun way!
Star Wars Lando Double Or Nothing #2
Lando was my favorite part of the new Solo movie, so this is the only tie-in I care about. The art in this mini-series is particularly slick!
Wakanda Forever Amazing Spider-Man #1
Do I want to see the Dora Milaje fighting with Spiderman in NYC? Yes, yes I do.
---
Josh's Picks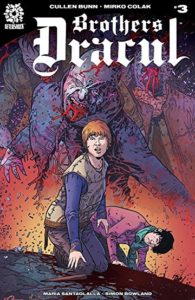 Brothers Dracul #3
I'm beginning to see why they called him the Impaler. A historic comic with a dash of supernatural horror. Written by Cullen Bunn.
Quantum And Woody #7
Quantum and Woody's quantum bands that keep them alive and give them their powers no longer work. Now they're experiencing what happens to them when they don't "KLANG."
Pestilence A Story Of Satan #2
Honestly, what more do I need to say than: "Zombies vs. Knights."
X-O Manowar #16
Kindt has taken Aric of Dacia to the stars. Made him reconcile with his armour and become more powerful than ever before. Now we are going back to young, brash Aric as he fights as a Gladiator.
---
Graphic Novels
Mighty Morphin Power Rangers Archive Volume 1 TP
A re-collection of the classic 1990's comics? This is going to be worth checking out for sure. – Anelise

---
That's all for this week! Thanks for checking out the Rogues Portal Pull List! We'll be back next week with a brand new list for you to peruse. Same Bat-Time. Same Bat-Channel!