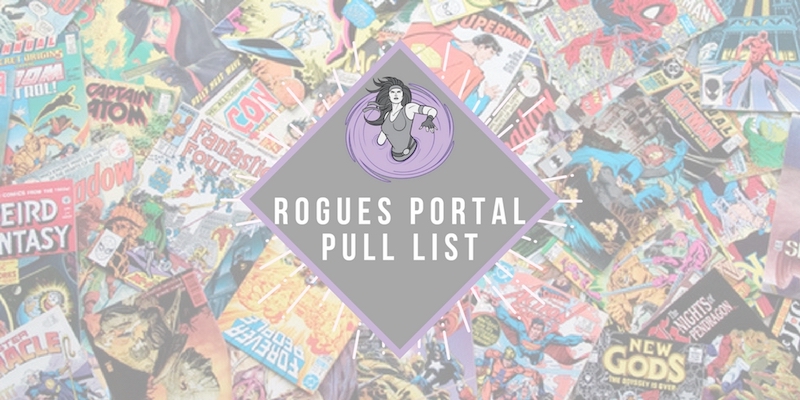 Welcome to the latest edition of the Rogues Portal Pull List. This is the time of the week where we celebrate New Comic Book Day by showing you what we're getting. So let's see what's new on the Rogues Portal Pull List for December 20th. Tons of new comics come out each week, and it's not always easy picking out the best ones. So every week we here at Rogues Portal try to find the best books to add to our pull lists and yours. So here's what we're getting and what you should check out today! 
---
Rogues' Essentials
Curse Words Holiday Special #1
This series never disappoints, and I am eager to see what a holiday special will bring! I'm hoping for lots of Wizordy mischief and Margaret awesomeness. – Anelise
How does the Whole World celebrate Christmas? Do they? Will Wizord wear an ugly sweater? Do they do White Elephant parties? These are all things I need to know. – Greg
---
Anelise's Picks
Lazaretto #4
A contagion narrative and a college setting has made for a refreshingly different take on a familiar genre.

Realm #4
It's not often that a series can do high fantasy well, butt his comic has been such a pleasant surprise!
---
Greg's Picks
Batman #37
Batman and Superman on a double date with Catwoman and Lois Lane? Sign me up!
Fence #2
The first issue did a good job of giving us enough of the characters to hook me in. I cannot wait to see what we learn about all of these characters next.
X-Men Grand Design #1
All of the X-men history built into a cohesive story line? Sounds like fun to me.
---
Josh's Picks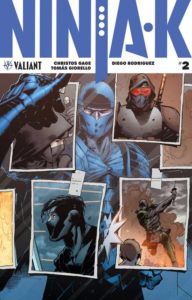 Ninja-K #2
I really enjoyed the first issue. I can't wait to learn about the other ninjas in the MI-6 programme.

Quantum And Woody #1
Quantum and Woody are the worst super-team ever. Their dad is a goat with heat vision. It's guaranteed to be chaotic from the first page.
---
Graphic Novels

Black Hammer Volume 2 The Event TP
I feel bad for just getting into Black Hammer, but you guys really need to read this. It has a ton of rich characters and a silver-age vibe. – Josh
Secret Weapons Volume 1 TP
The writer of Arrival got his hands on Livewire (Technopath and fan favourite) and some psiots with lackluster powers. It's a wonderful character-driven series featuring a ruthless mechanical assassin.
That's all for this week! Thanks for checking out this week's Rogues Portal Pull List! We'll be taking next week off to enjoy the holidays, but we will be back on January 3rd with a brand new list to start the new year off right.