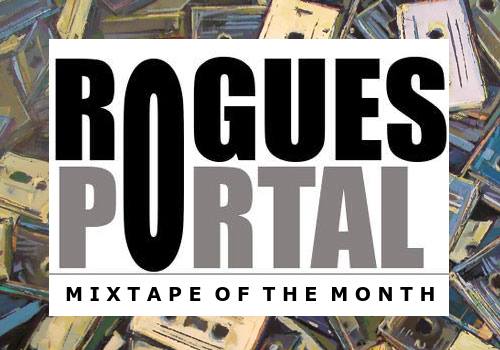 Immerse yourself in the music of the Rogue's! It's time for the September compilation of The Rogue's Mixtape of the Month on 8tacks! The Rogue's Mixtape is a monthly collection of music collected from movie, television, and video game soundtracks/scores that have a similar genre or stylistic feel.
This month's collection is Spacebound September. Complied by our writer/editor Billy (@thebillyseguire) September's collection covers spacebound tunes to satisfy your galactic curiosity. A soundscape meant to evoke the specific qualities of the final frontier. Intentionally overloaded with soundtracks and transitional soundbites, the sound of strings and 80s synthesizers are simultaneously haunting and beautiful, with only the occasional interlude from a human voice to remind us of home.
Click here for the 8tracks page!
Track list:
Journey to the Moon (Apollo 11 Moon Landing Remixed), MelodySheep
Vigil, Jack Wall, Mass Effect OST
Avenue of Hope, I Am Kloot, Sunshine OST
Re-Routed, 

Jerry Goldsmith

, Alien OST
Welcome to Lunar Industries, Clint Mansell, Moon OST
Gravity,

Steven Price

, Gravity OST
Scenic Slides, Malcolm Kirby Jr., Saints Row IV OST
Down to Earth,

Peter Gabriel

, Wall-E OST
S.S. Drake, Asuka Hayazaki, Atsuko Asahi, Hajime Wakai, Pikmin 3 OST
Low G Moonwalk, Yoshito Hirano, Yuka Tsujiyoko, Saki Haruyama, Paper Mario: The Thousand Year Door OST
Making Water, Harry Gregson-Williams, The Martian SOT
The Darkside of the Moon, James Horner, Apollo 13 OST
Entering Zero-G, Jason Graves, Dead Space OST
Cataclysm, Malcolm Kirby Jr., Saints Row IV OST
All Along the Watchtower, Bear McCreary, Battlestar Galactica
Heaven & Hell, , Vangelis, Cosmos OST
Magic Carpet Ride, Steepenwolf, Star Trek: First Contact
Amelia's Bonus Track
Down to Earth, Luscious Jackson, Titan A.E. OST