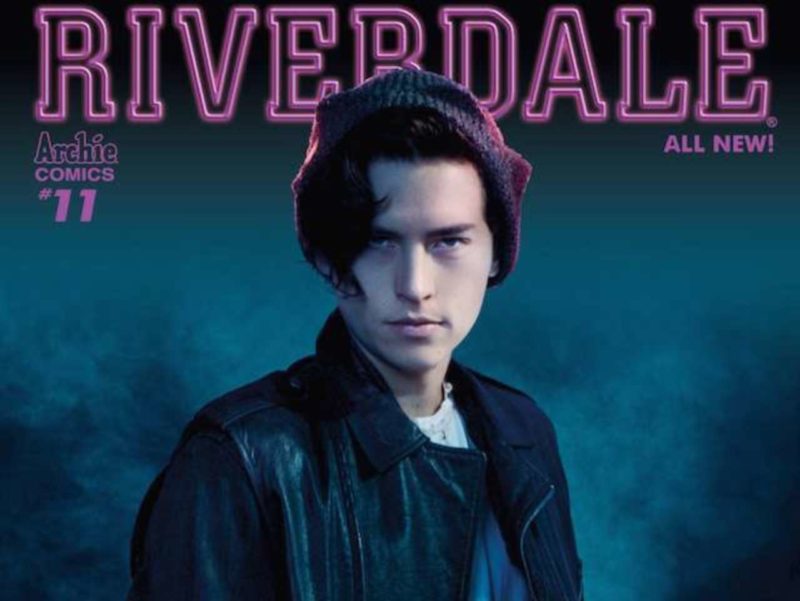 Riverdale #11
Publisher: Archie Comics
Creator: Roberto Aguirre-Sacasa
Writer: Greg Murray
Artist: Thomas Pitilli
Colorist: Andre Szymanowicz
Letterer: Janice Chiang
Review by Anelise Farris
In Riverdale #11, Reggie hatches a Fault in Our Stars-esque prank. Reggie is convinced that if he tricks all of Riverdale into believing that he has a rare, deadly virus called NRS, Josie will agree to go to the prom with him. With only a few months left to live, how could a girl say no?
Of course, Archie—both gullible and prone to gossip—is the first to hear the news, which he then quickly spreads around town. Yet, as you might assume if you're familiar with the Archie universe, Jughead is not so easily persuaded. He is determined to get to the truth behind Reggie's story. And when Good Morning Riverhead gets involved and Reggie's parents return early from vacation, Reggie's prank has a ticking time clock.
Riverdale #11 offers a well-crafted story with both the humor and drama that we've come to expect with Riverdale. Not only was this an interesting story in itself, but it was also smart to focus on Reggie—one of the less explored Riverdale characters. And his dog, Vader, was adorable! Additionally, the art in Riverdale #11 is perfectly suited to the story. It has this painted vibe with thick lines and bold colors, and the lettering is seamlessly matched to the panels, giving us an overall cohesive story.
Verdict: Buy it.
Whether you want a story about an epic prom prank or you just want to see Jughead spout lines from Julius Caesar, Riverdale #11 is an enjoyable read.