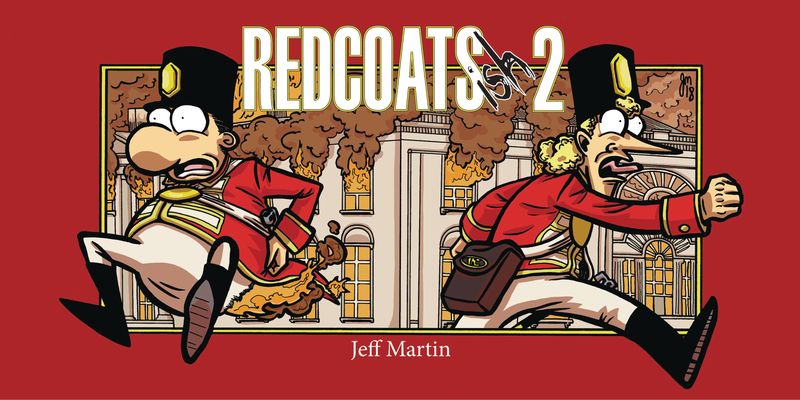 Redcoats-ish 2
Creator: Jeff Martin
Editor: Alexander Finbow
Publisher: Renegade Arts Entertainment
Review by Josh Rose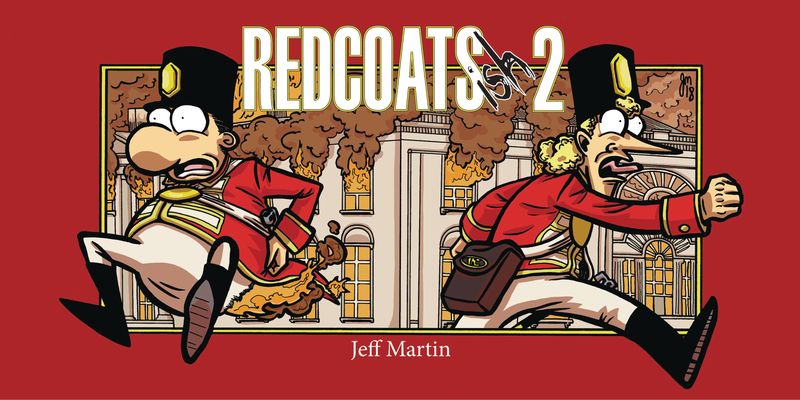 There once was a man with a history degree. And while it was fascinating, particularly Canadian history, he couldn't do anything with it. Until he created the comic series Redcoats. And now he's released a sequel called Redcoats-ish 2. George and John are two members of the Canadian militia who are less than bold when it comes to war, just trying to survive until the next battle. Even if it means hiding altogether.
While Redcoats-ish 2 educates about the War of 1812, from the Battle of Queenstown Heights to the burning of the White House, it also entertains readers. I found myself learning about battles I never heard of before and encountering one of the great heroines of the War, Laura Secord, who walked 20 miles to warn the British of an American attack. However I doubt she arm wrestled a bear along the way. Jeff Martin includes several indigenous characters, showing their contributions to the war as well as the racist reality shown towards them. I can't speak to how accurate Jeff Martin's character portrayals are in comparison to their real life counterparts. His intent was to entertain and educate readers, at which he succeeds.
The pages in Redcoats-ish 2 are done in a style reminiscent of the newspaper comic strip, often 4 or five panels. It's cartoony style that fits Martin's humour while still being very detailed. His character's faces are full of expression, whether pain or fear, even with comical noses and eyes. Martin often forgoes the traditional "AUGH!" and long battle scenes in favour of a quick "POW POW POW!" and "Fleeing sounds".
The Verdict: Buy It!
Several times during Redcoats-ish 2 I found myself laughing. I learned about battles I never heard of, and I learned more about the ones I had heard of. Its not an in depth play-by-play of the war, but I'm going to crack open an old textbook to learn more.
Redcoats-ish 2 will be available in stores September 5, 2018, or on pre-order from Renegade Art Entertainment, Jeff Martin's online store, or Amazon.