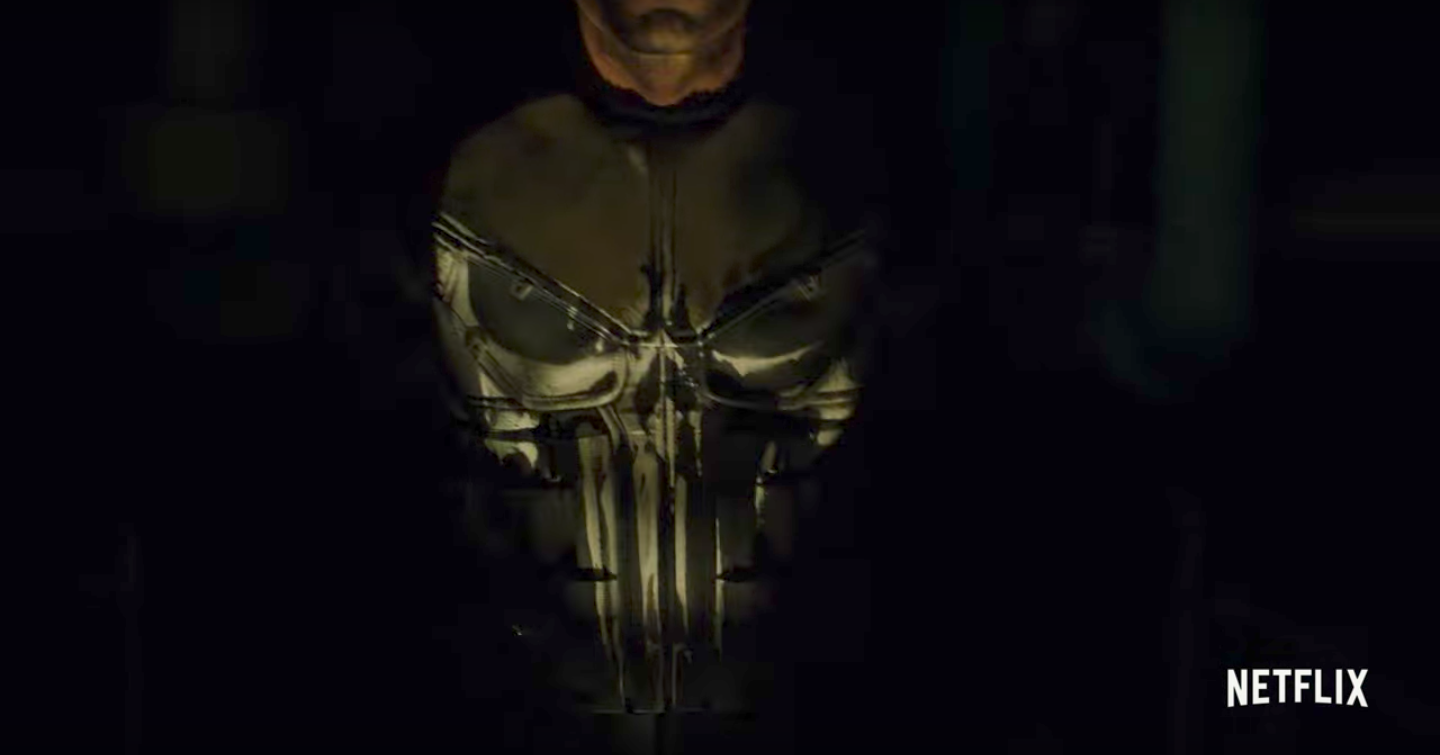 After months of waiting, Netflix has finally provided a release date for the first season of The Punisher. Request November 17 off of work now; you won't want to be anywhere other than your couch. In the new trailer for the upcoming, highly-anticipated Marvel series, we see Frank Castle going after the military industrial complex that turned him into a weapon… then tried to take him out.
Earlier this month, Marvel canceled a NYCC panel for The Punisher after a mass shooting in Las Vegas claimed the lives of dozens. That same weekend, Marvel announced and then canceled a partnership with defense contractor Northrop Grumman. It was a bizarre series of events for the publishing house, and it hasn't sat well with fans.
But for this fan, the nature of this new trailer has me feeling forgiving. Frank Castle is one of the most complex characters in the Marvel universe. He's a product of the military in several ways, but he's also an anarchist. He killed his commanding officer in Daredevil and is apparently going after even higher military personnel in this new trailer, because he believes that what he did during his service was wrong.
So far, it would seem the writers are going the Garth Ennis route with Frank's story, which suggests a gritty, violent season even more intense than his arc in Daredevil season two. I think there are a few surprises headed our way (aren't there always?) but here are my thoughts so far:
Re-imagining Micro as a whistleblower in The Punisher is a fucking brilliant move. In the comics, he provides intel and tech to help Frank in his war on crime. It would seem that in the Netflix series, Micro is helping Frank take down the damn government. They have similar histories, which is a driving force for both of them. I'm so here for it.
I'm also ready to learn more about Frank Castle's military service and to see him take on the machine — and win. We know from Daredevil season two that Frank is a weapon that seemingly cannot be defeated because of how ruthless and calculating he is. Frank Castle will not stop until the men who killed his family are wiped off the Earth. No matter who they are.
That means getting to the bottom of this apparently government-driven plot to take out Frank Castle is a must. As Frank says, "These men decide what the truth is." Oof. But if he has anything to say about it, it won't be long before the real truth is uncovered. There are very few people Frank can truly trust. Actually, Karen Page and Micro might actually be the only ones — and the former is terrified that he might go too far.
Will he? We'll have to wait until November 17 to find out.