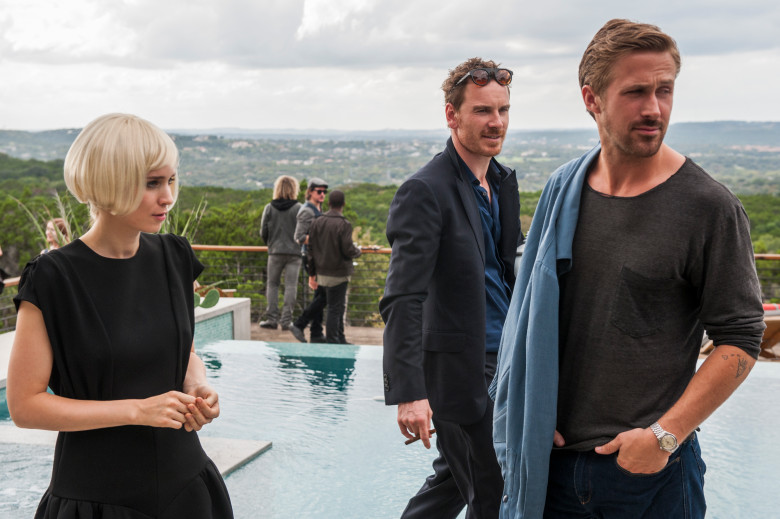 The latest film from Terrence Malick is called Song to Song and stars Ryan Gosling, Rooney Mara, Michael Fassbender, and Natalie Portman.
In this modern love story set against the Austin, Texas music scene, two entangled couples—struggling songwriters Faye (Rooney Mara) and BV (Ryan Gosling), and music mogul Cook (Michael Fassbender) and the waitress whom he ensnares (Natalie Portman)—chase success through a rock 'n' roll landscape of seduction and betrayal.
This movie just sounds like Closer but with musicians, to be honest. Closer was hella messed up and gets me every time… it remains a movie that I love and also a movie that I keep on my "crying roster" when I just need to feel like literally ALL of the feelings you could possibly feel.
BUT I digress because this is about Song to Song and NOT Closer (my thoughts still stand though). The trailer for the film is below and you can catch the film in theaters on March 17, 2017
((Rooney Mara totally looks like Natalie Portman in Closer in the poster… JUST SAYING))