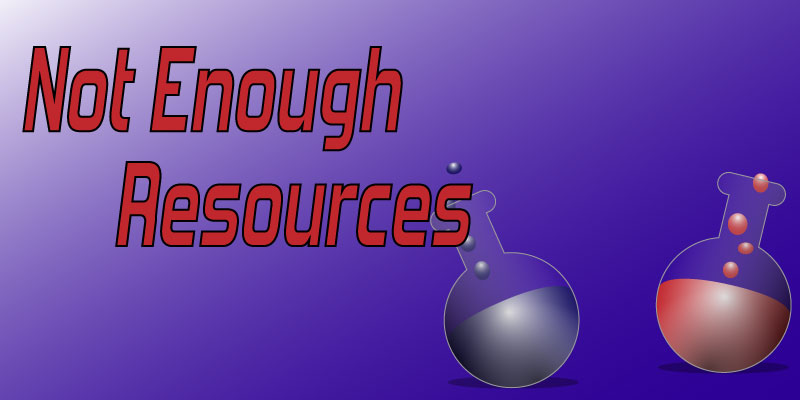 Hold on to your hype, it is time for the latest episode of Not Enough Resources! Right now, we are in improvement mode, so we are asking you what you want to hear more of from us? Follow us on Twitter @NERPodcast, and send us your comments and suggestions! You can subscribe to Not Enough Resources on iTunes or Google Play.
Now Playing:
Dylan dives into World of Warcraft: Legion to get ready for the next expansion, Battle for Azeroth. He dishes on the allied races, and what he is most looking forward to in WoW's 7th expansion. Both Ryan and Dylan have been bit by the Fortnite: Battle Royale bug, and wonder if the FFA Arena is a new mode that everyone can enjoy or a niche experiment in the evolution of the shooter.
News:
Last episode we completely slipped up and forgot to mention the biggest news for the Nintendo Switch: Super Smash Brothers. Following the release of a trailer featuring the Splatoon kids and shadows of familiar faces and a Breath of the Wild style Link, we wonder if this is going to be the game that bridges the Fighting Game Community and the rest of the eSports world. Ultimately, we think it comes down to one question: Is this going to be a new Smash Brothers game, or a port of the Wii U game with a couple more characters thrown into the mix.
Competitive Corner:
Esports wouldn't exsist without Starcraft, so in honor of it's twenty anniversary, Dylan tells the tale of the best summer he had playing custom games with friends in a hellish Oklahoma Summer, and Ryan breaks down the time he was searched for 2 hours by TSA because the Overmind said "Nuclear Launch Detected" through his phone while going through airport security. To hear other tales of the granddaddy of all esports, look for the #sc20 hashtag.
The NALCS is chugging along, but this time they are missing some familiar faces, while new ones grace the scene. Dylan breaks down Clutch Gaming's rise to the upper echelon of League of Legends.
Meanwhile, Overwatch League is getting some serious shake up's with the climb of the Philadelphia Fusion into the Stage 2 finals against the New York Excelsior. While they didn't win, it is really cool to see how even after only 10 weeks of play there can be some shake ups to the foundations of the league. Next week the meta will shift yet again with the newest hero, Brigette entering the fray, so be sure to tune in next Wednesday.
https://www.youtube.com/watch?v=EVKnHLBcrFU