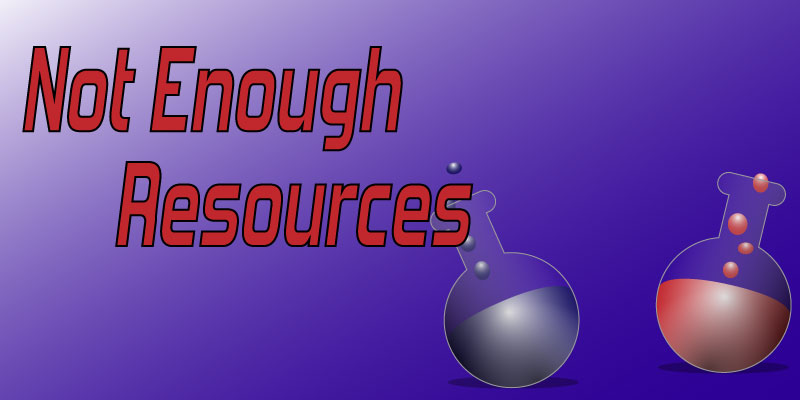 Hold on to your hype, it is time for the latest episode of Not Enough Resources!
Now Playing:
Dylan finished out this season of League of Legends just below platinum, despite a last minute push. Thankfully, the meta for the next season looks to show lots of promise thanks to some reworked systems. Ryan has finally finished Assassin's Creed Origins, and it is his favorite Assassin's Creed yet.
News:
BlizzCon 2017 was this past weekend, and there was a lot announced. World of Warcraft: Battle for Azeroth looks to be the closest to Warcraft 4 we will ever get. Meanwhile, Overwatch is getting a brand new map and a new support hero in early 2018. Starcraft 2 is going completely free to play, and is bucking the trend of secondary currencies. Hearthstones next expansion, Kolbolds and Catacombs, looks to be a doozy as far as balance is concerned, but hopefully the Dungeon Run single player mode can bring players back in. Finally, Heroes of the Storm is getting a lot of back end upgrades, including changes to stealth that begs the question: How do you handle stealth versus balance when it comes to multiplayer?
Competitive Corner:
We finally get our first details on the Overwatch League's inaugural season, and we could not have been more wrong on how the entire thing was going to be handled. Cool new additions to the game include team uniforms and matching colors for abilities, but how will that effect readability for viewers? Meanwhile, Compete had a great look at how Super Smash Brothers Melee is hampered in Japan.
We would like to extend our deepest sympathies to Team Liquid, as one of their Overwatch coaches, INTERNETHULK, has unexpectedly passed away. Thank you for everything you have done for esports, and for channeling your passion into something that others can enjoy.
Follow us on Twitter @NERPodcast! You can subscribe to Not Enough Resources on iTunes or Google Play.