Fulfilling all of my '90s-girl dreams, HBO Max has ordered a pilot for a one-hour drama called Rules of Magic, based on Alice Hoffman's novel of the same name. A veritable master of the urban magic genre, Hoffman penned Rules of Magic (2017) as a prequel to her beloved book Practical Magic (1995), and it follows the early lives of the indomitable Aunts of the Owens family, Frances and Jet (and their previously unknown brother Vincent).
Melissa Rosenberg (Jessica Jones) will both write and executive produce Rules of Magic as her first project under Tall Girls Production, with the original author Alice Hoffman also executive producing. A writer's room is being assembled with a 10-script mandate. HBO Max will launch in spring 2020.
Practical Magic was a spellbinding novel about two sisters in a long line of witches, cursed in love by the betrayal and death of their oldest ancestor, Maria Owens, in the 1600s. The book was eventually made into a feature film in 1998 starring Sandra Bullock (Sally Owens) and Nicole Kidman (Gillian Owens), which has reached cult status along with other occult films from the '90s like The Craft (1996). Though the story followed Sally and Gillian, the Aunts portrayed by Stockard Channing (Franny) and Diane Weist (Jet) were a delightful and eccentric duo that tied the young sisters to their lineage and gave the film its witchy charm.
As is tradition, the film adaptation of Practical Magic is quite different from the book, which alas has no midnight margaritas or limes in coconuts! Though the book (in my opinion) has a more satisfying story, the film did what it had to do to streamline the plot and its strength (aside from the great performances by both generations of sisters) was in capturing the particular brand of '90s witchcraft in the atmosphere and absolutely nailing the set pieces.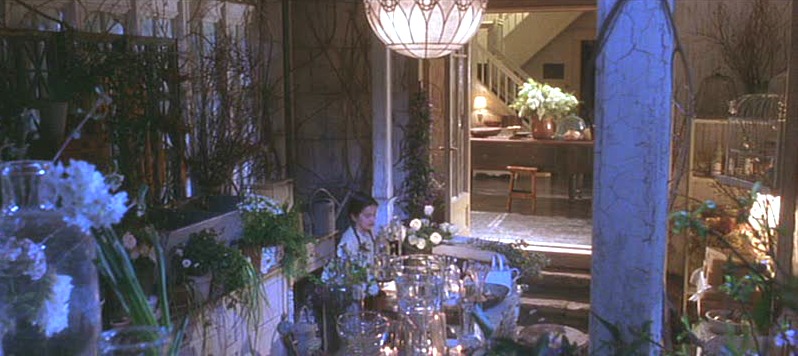 So it remains to be seen if the Rules of Magic series will define itself as a prequel based on the film or the book (though my money is on the money, so probably the film). Personally, I was a little underwhelmed after reading the Rules of Magic. It was an intoxicating read and I certainly loved revisiting the Owens family, particularly the Aunts who always seemed almost mythical (and likely immortal), but the story did not have as much of a through line as Practical Magic and it also redefined the nature and the use of magic in that universe, which I did not always agree with. But that's the beauty of magic; it can take whatever form you like. A TV series might actually be able dig even deeper into the lore and history of the Owens family, and I am extremely excited to see the magical atmosphere they create for the tumultuous era of NYC in the 1960s.