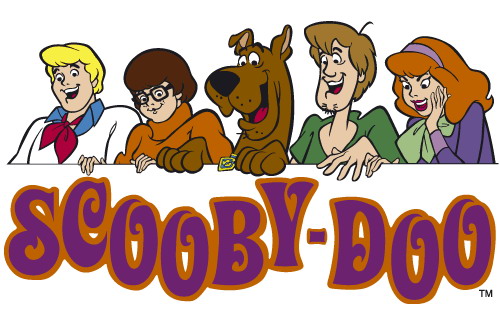 iTunes Download
Google Play Download
Hosts: Amelia (@FatalAmelia) and Billy (@thebillyseguire)
Air Date: 2016/10/07
It's time for Scooby Dos or Scooby Don'ts! An oddly specific podcast that painstakingly goes through all Scooby Doo media for those to Scooby Do absolutely, or Scooby Don't under any circumstance.
Mystery 66 of Scooby Dos or Scooby Don'ts is a sea-faring tale that has the gang with Jacque Cousteau Mr. Poisson as he salvages a sunken treasure. But the ghostly captain of said ship isn't too keen on the idea. And neither are his sea monsters, one made of kelp and the other an octopus with (and this is a direct quote) oddly stiff legs. Could it be that there's a person inside that octopus? That came out a little more sexual than was intended. But that's what happens pretty damn constantly here on Scooby Dos or Scooby Don'ts! Always a fun time, eh
To pay tribute to this sect of Scooby Doo history, Billy is introducing the Dynomutt Minute, in which he has one minute to cover what happened in the adjoining Dynomutt episode. Sometimes the Scooby gang shows up, but sometimes it's just a Batman-esque hero with his clumsy robot dog. Should be a frantic fun time!
New mysteries every Tuesday and Friday!