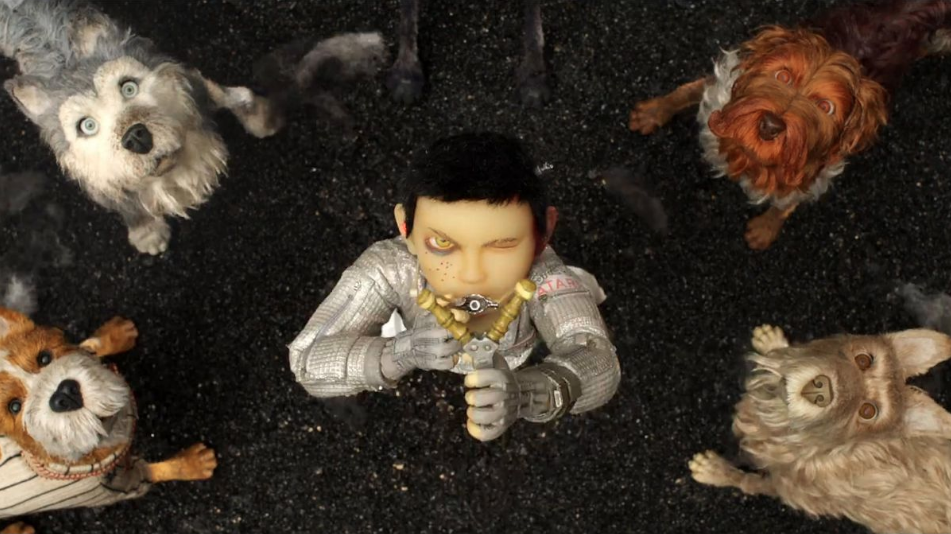 ISLE OF DOGS
Starring: Bryan Cranston, Koyu Rankin, Edward Norton, Bill Murray, Jeff Goldblum, Bob Balaban, Scarlett Johansson, Greta Gerwig, Francis McDormand and much more…
Director: Wes Anderson
Story by: Wes Anderson, Roman Coppola, Jason Schwartzman, Kunichi Nomura
For many people, including film students and lovers, there has always been one question that plagues. "Whats your favorite West Anderson film?" This question will spring from nowhere and make you think really hard about your many choices. It feels like a right of passage to be asked this question.
Everyone always has their own Wes Anderson movie. The director makes the film in his particular way and produces many different types of films in his specific way. Isle of Dogs is another Wes Anderson film that needed to happen just at the time it appears. Not just for the message this film teaches us about humanity and dog kind alike but showing WHO we are in humanity and dog kind. Also, this film is about some cute dogs, what's there not to like?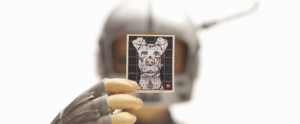 Isle of Dogs sets itself in a dystopian Japan where a virus has infected 99% of the dog population. Kobayashi (Kunichi Nomura), the mayor, decrees that all the dog population must be put on Trash Island, a place far away from the general population of the city. Atari Kobayashi's dog Spots (Liev Schreiber), will be the first person to inhabit this new place. Fast forward six months later, Rex (Edward Norton), King (Bob Balaban), Duke (Jeff Goldblum), Boss (Bill Murray) and Chief (Bryan Cranston) are inhabitants of Trash Island. They try to preserve themselves as much as they can. They fight with other dogs and eating (and getting sick of) the scraps laid down from the city. When Atari (Koyu Rankin) lands on the island after running away from home, the dogs must help Atari (aka The Little Pilot) find Spots, even if Chief doesn't want to.
Isle of Dogs was one of my highly anticipated movies from 2018 because I just knew it was going to be something special about it. Wes Anderson creates an experience with his films instead of it being the same old thing he does. That's why you always come back for his films. Anderson keeps Isle of Dogs in his stylized way that fans will immediately recognize. His symmetry shots, color palettes (the earth and rich tones of Japan with the grey, brownish and dusty Trash Island) and his knolling moving camera shots. You may immediately want to compare this film to Fantastic Mr. Fox. I won't stop you because you're dealing with the stop motion in both films, but these films couldn't be more different.
Anderson works with Roman Coppola, Jason Schwartzman, and Kunichi Nomura to develop the story which completely knocks it out of the park. With Anderson's movies, there are always themes, underlining themes, with ideas, below themes. I know that might sound complicated so let me give you an example of this film.
Isle of Dogs creates a man vs. beast scenario. It also provides us with the man's best friend theme that comes with humans and pets. This also gives way to standing up for what you believe (and ultimately giving into conspiracy theories and making them real) in with the student protesters. Which also, forms into themes of friendship, family, and something Anderson explores often, siblings (this is a SLIGHT spoiler, so I'm sorry for even saying it). See? Themes, upon themes, within themes, on themes. Anderson, Coppola, Schwartzman, and Nomura very much combine their powers to give a fantastic narrative and story that's filled with such heart and moments that will make you gasp and almost tear up while take notice of how these powerhouses work.
Let's talk a little bit about the performances. I get a little nervous when there's a large cast of known stars about in a movie. This was a fear I had when first seeing Grand Budapest Hotel. I should have known to trust the process of Anderson on this one cause the entire case in Isle of Dogs is brilliant. There's no way you could go wrong with this cast as your back-up, and it supercharges the movie instead of hurting it.
Edward Norton, Bill Murray, Jeff Goldblum and Bob Balaban reminds you so much of their dogs. They put their personality in those dogs so much that you won't be able to tell them away from their puppies. Scarlett Johansson as Nutmeg was a crisis for everyone in the theater, especially for the guy behind me. Her voice just works well with every character. The guy behind me was seriously having a crisis with Johansson's sultry velvet voice as a dog. If you ever read this man, I hear you. You're gonna be okay.
Greta Gerwig (Tracy), Francis McDormand (Interpreter Nelson), Tilda Swinton (Oracle), F. Murray Abraham (Jupiter), Courtney B. Vane (the Narrator), Liev Schreiber (Spots) and the rest of the cast gave outstanding performances. The two performances that outshined everyone was Bryan Cranston as Chief and Koyu Rankin as Atari Kobayashi.
Bryan Cranston is an outstanding dynamite actor, and you don't even have to tell him twice. He absolutely kills it as Chief, a grumpy dog that used to be a stray and is aiming to die that way. When he meets Atari, he kind of learns what it means to be mans best friend and not bite. He learns what it means to help someone finally. Koyu Rankin is going to be the next big thing man, mark my works. He gives such a voice to Atari. It's heartbreaking to hear his speeches. It's upsetting to know that he lost his best friend. You invest with these two characters along the way, and Cranston and Rankin give the chemistry and performances to remember.
VERDICT: SEE ALL THESE GOOD DOGS IMMEDIATELY!!! Laced with killer performances and wit that will knock you out, if you dig Wes Anderson more than your heart can bear, Isle of Dogs is for you. You'll laugh, tear up, want to adopt a dog once you leave the theater, but all of it will be worth it in the end. I guarentee you, someone will be asking you whats your favorite Wes Anderson movie. You can gladly stall on your answer cause you'll be thinking of this.
Isle of Dogs will be set for nationwide cinematic release on April 13th! Just in case some of you guys can't see it at your local indie and/or arthouse theaters.