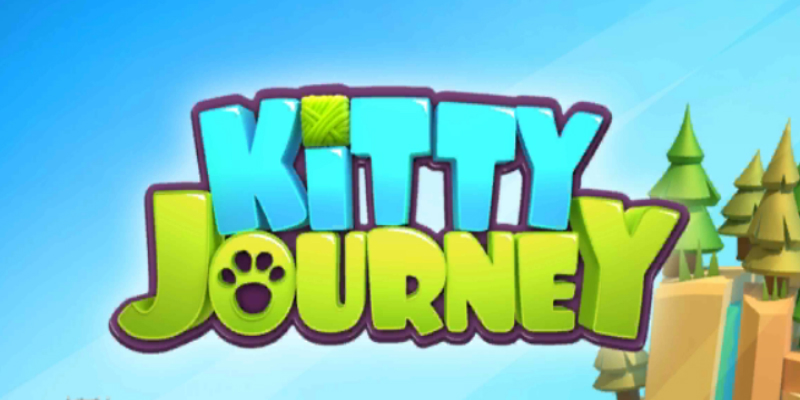 Mobile Gaming: Kitty Journey
Genre: Puzzle
Developer: V11
Platform: Android (currently in beta)
A review by Amelia Wellman


Go on a mesmerizing journey that's all about kitties and friendship! Match colorful blocks of yarn and overcome tricky puzzles. Collect the cutest kitty-plush, meet new fluffy-buddies in exciting locations, and capture beautiful memories along the way! All that and more in Kitty Journey!
That summary almost paints it like an episode of Sailor Moon. Obviously because of the mentions of friendship. I can't say that anything beyond being able to connect to my Facebook page really screamed friendship about Kitty Journey.
The gameplay of Kitty Journey is a matching game. But unlike something like Bejewelled, you're not moving pieces to match three in a row. In Kitty Journey you'll be popping matches of two and hoping for luck to drop you more matching colours to get a high combo so you'll get power-ups and increase your score. There's no way to move around your blocks (short of spending in-game currency on power-ups) but it's never much of a challenge because the game happily drops colours in clumps to help you build them up.
While popping the balls of yarn you'll have goals to meet to win the level. Either a certain amount of coloured yarn popped, bubbles or bags of catnip gotten, or moving an icon from the top of the screen to the bottom to collect it.
Easy-peasy.
Well, until about level twenty-five when the difficulty spikes unnaturally hard in a bid to get you to spend your money. Then it's not easy-peasy, it's frustrating.
But at least you get a terrifying cat exploding from a yarn bomb at the end of every completed level. Also, one of your power-ups is a kitty litter scooper. That's pretty great, right? Everyone's favourite part of cat ownership is cleaning the litter box?
Kitty Journey is a free to download game that has in-game micro-transactions. The currency is little gold coins that will cost you $1.39 for 25, all the way up to $139.99 for 3,500. You'll use the coins in the game to refill hearts lost if you fail to win a level or the power-ups that make the sharp spike in difficulty easier to overcome. Every now and again you'll be able to watch a thirty second ad to earn yourself either some gold or a heart or a few extra turns in a level, but they're few and far between. On the plus side, there aren't any pop-up ads in between levels or any distracting banners along the top or bottom of the screen.
The Verdict
Check it out. Yet another match game in a world of literally nothing but match games, but I think it would too mean to pass it over completely. There's nothing new or innovative here, but if you're in the market for a matching game that's a little different from Candy Crush, Kitty Journey might be the matching game for you.
Kitty Journey is available in its beta form for Android.