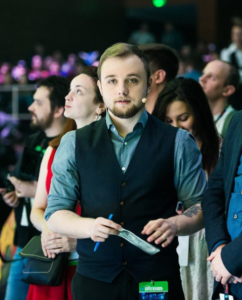 Gaming is an extremely profitable enterprise nowadays and several stars have become multimillionaires by playing Dota 2 and taking home massive prize purses. Some League of Legend players, like Faker and Wolf, have racked up more than $1 million over the course of their careers, while CS:GO prize pots are also rising. But Dota 2 remains by far and away the most lucrative game, and all of the world's best-paid eSports stars compete in this field.
Dota 2 – short for Defense of the Ancients – is a free-to-play multiplayer online battle arena game developed by Valve Corporation, and millions of people across the globe stream the big matches between leading players. They can earn more money through their own streaming rights and through sponsorship deals, as the likes of Mountain Dew, Intel and Samsung are all backing eSports nowadays. Sportsbooks are also getting involved in this lucrative field: sportsbetting.ag will have odds, make sure to look them over and you will find all manner of lines on big Dota 2 contests. But for prize money alone, these are the top 10 highest paid eSports stars in the world, all of them Dota 2 players:
Kuro Taksahomi (KuroKy)
Amer Barqawi (Miracle)
Saahil Arora (UNiVeRsE)
Ivan Ivanov (Mind Control)
Lasse Urpalainen (Matumbuman)
Peter Dager (ppd)
Sumail Hassain (SumaiL)
Maroun Merhej (GH)
Clinton Loomis (Fear)
Li Peng (iceice)
Every year, Valve Corporation hosts The International, and it carries an enormous prize purse. In 2017, players shared $24.7 million. For that reason, Dota 2 players are the best paid in the world. KuroKy has earned $3.6 million in his career and his is an inspirational story. A disability restricts the movement in his legs and this stimulated him to take up professional gaming. He was one of the early eSports adopters, the star player for a team called World Eaters, playing Dota all the way back in 2006. He played for a variety of teams, including Mousesports and Team Secret, but got his big break in 2015. He was the captain of Team 5Jungz, along with Mind Control, Matumbaman, FAFA and JerAx, and they were signed to Team Liquid, a massive enterprise sponsored by the likes of HTC and Poker Stars.
At the 2016 International, Team Liquid finished seventh, and continued on an upward curve, winning ASUS ROG DreamLeague Season 6. In 2017, Miracle and GH replaced FAFA and JerAx on the team, and Liquid went on to win the International, led by captain KuroKy. For their efforts, they took home more than $10 million in prize money. Miracle has earned more than $3 million, while Mind Control and Matumbaman are on $2.8 million during their careers, and GH has amassed $2.4 million.
UNiVeRsE is the only man to gatecrash the Team Liquid party in the top five highest earning eSports stars of all-time. He plays for Evil Genius, where he has finished in the top 10 of various major competitions and is one of the highest earning players, with more than 60 tournaments under his belt. Teammate SumaiL, who comes from Pakistan, is also interesting as he is the youngest gamer to surpass $1 million in earnings and he was named one of the 30 most influential teens by Time magazine.
Liquid and Evil Genius dominate the current top 10, but that could soon change drastically. The International 8 takes place in Vancouver in August and it is likely to come with another colossal prize purse. If a new team seizes glory, its stars will shoot up to the top of the list, but if KuroKy and co successfully defend their crown they will cement their positions at the top.