Michael's Best Movies of 2017
I think it's fair to say that 2017 wasn't exactly a banner year for society as a whole. But it was definitely a decent year for films. There were a lot of critical darlings, a lot of crappy movies we could all dunk on, and — my personal favourite — a lot of controversial and divisive films. It was also a year in which I wrote possibly the two most important articles of all time.
In order to maximize my ability to highlight some cool movies, I'm splitting my list. I've made a standard list of wide release movies (if the standard was a top 20). I'm also doing a top 15 of small release, VOD and generally under-seen films. My criteria for "under-seen" is anything I don't think is getting enough year-end credit.
Of course, I haven't seen every movie released in 2017. My major regret is not being able to catch a screening of The Shape of Water, which I'm sure will be somewhere near the top of my rankings. I've also missed a few year-end awards contenders like The Post and Phantom Thread, but overall I believe that this is a solid list of great movies that you should all check out.
Limited Release, Streaming VOD or Just Under-Seen
15 – Acts of Vengeance
14 – Brigsby Bear
13 – Marjorie Prime
12 – Thelma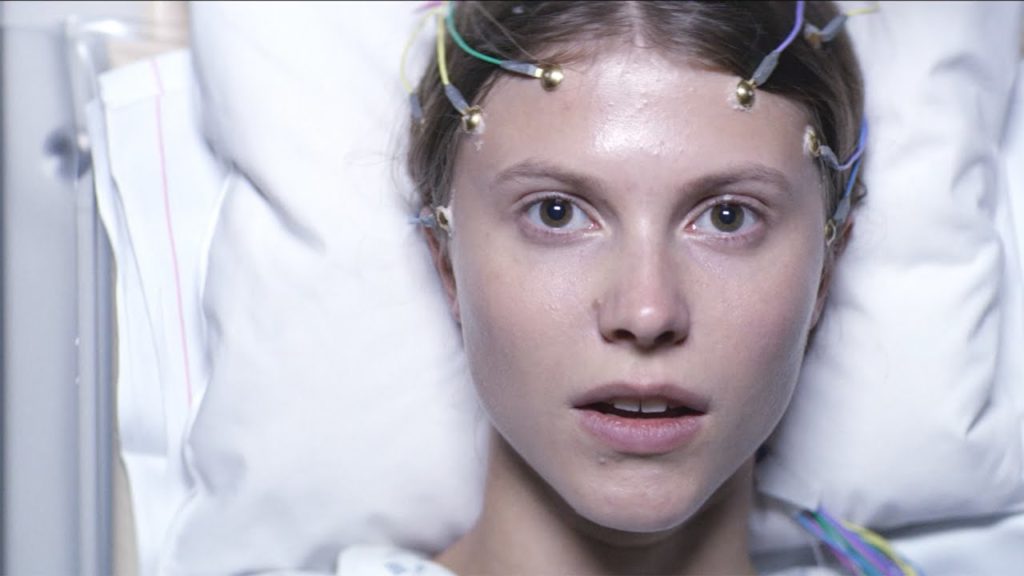 11 – Beyond Skyline
10 – Okja
09 – The Breadwinner
08 – Creep 2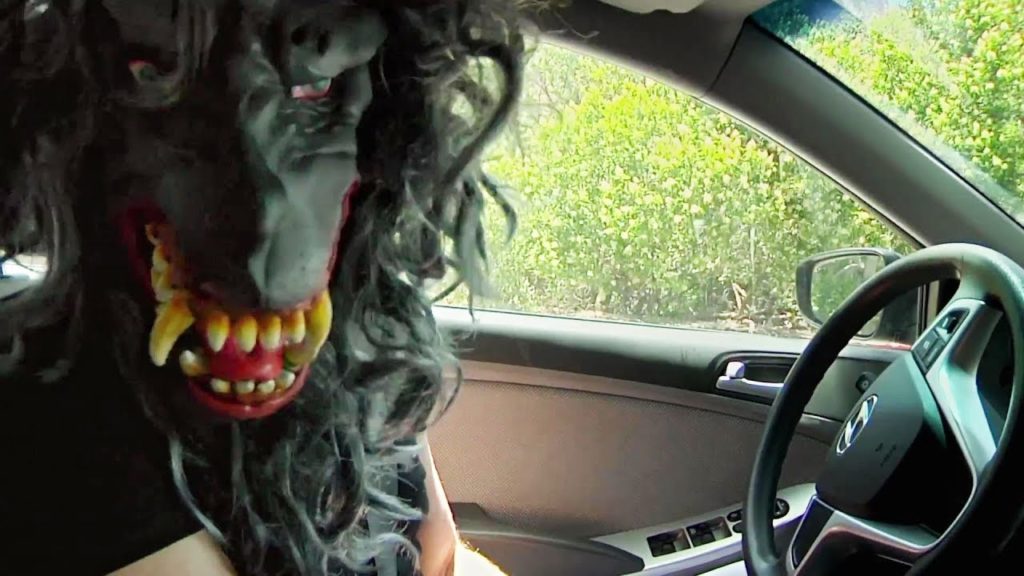 07 – Colossal
06 – Personal Shopper
05 – The Florida Project
Sean Baker's wonderful look at the everyday struggle of a person just trying to get by is beautiful. Shifting quietly between the perspectives of the children, including Bria Vinaite's Halley and the other children who run around The Magic Castle motel, Brooklyn Prince's Moonee as Halley's hard-up, hard-living and hard-working mother, and Willem Dafoe as the manager of the motel, Bobby Hicks. Sharp, bright swaths of colour shock us into realizing how real these character's lives are. When Bobby has to move Halley and Moonee across the street so they can't legally declare residency, it's heartbreaking and eye-opening. The movie is filled with wonderful character bits, but it's the child actors — and the surprising magic if the finale — that truly elevates the film.
04 – The Killing of a Sacred Deer
The Killing of a Sacred Deer is Yorgos Lanthimos's latest stolid parody of a shitty bourgeois lifestyle. I think The Lobster may be a better film, but it's hard to find any weak points in Sacred Deer. Colin Farrell and Nicole Kidman have had stand-out years, and their work here is part of it. Farrell continues to do his best work with Lanthimos's hilariously dry dialogue. Kidman continues to do her best work with whoever bothers to write something for her.
03 – Brawl in Cell Block 99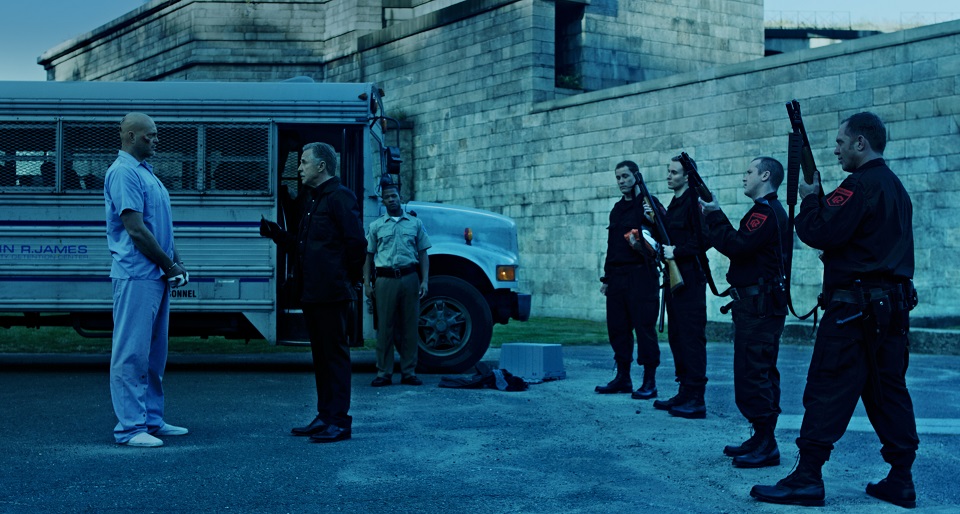 Vince Vaughn has had a lot of shades as an actor. He became known for the comedy Swingers and then started experimenting in the '90s with dramas and indies like Return to Paradise, Clay Pigeons, and The Cell. His second phase was in "The Frat Pack," starring or co-starring in comedies like Old School, Anchorman, and Four Christmases. If this is a new phase in his career, count me in. Finally using his big build instead of his big mouth, Vaughn as a crime enforcer seems like a role he was born to play. His lines are delivered well, yet deliberately, and we get to see him angrily destroy a car piece-by-piece. That's just the first act, too.
02 – A Ghost Story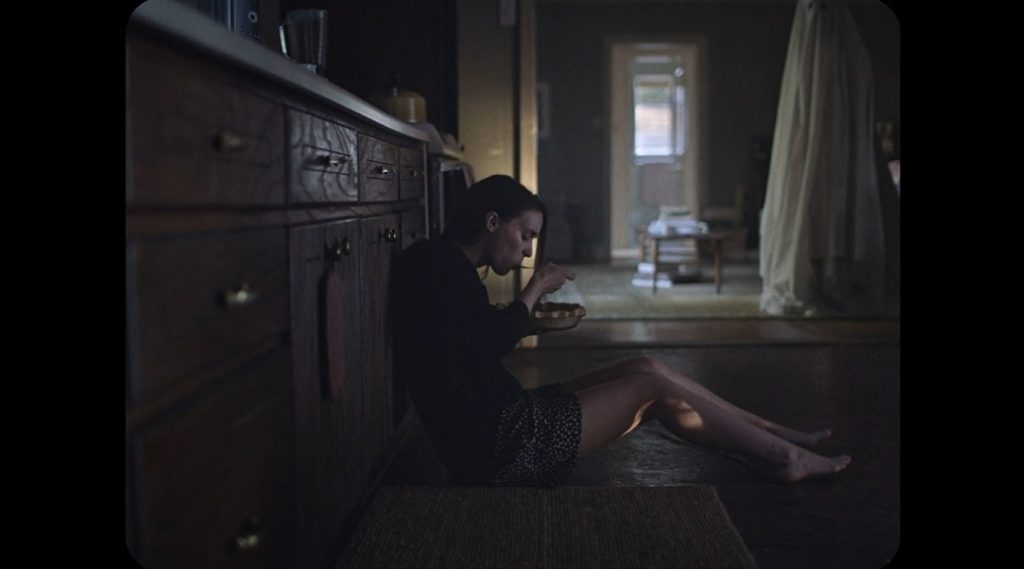 It's a movie that seems simple and pretentious. There are showy "scenes," showy "cameos" and a showy "gimmick." But A Ghost Story ends up being so much more than those parts. There's a huge twist late in the film that completely recontextualizes the film, blasting the previous, quiet, personal struggle into the cosmic. There are moments in A Ghost Story — the song, the pie scene, the rooftop, the little girl — that will stick with me for a long, long time. That's exactly what I look for in a film.
01 – i don't feel at home in this world anymore.
Macon Blair has had a hell of a career recently. In 2013, he starred in Blue Ruin (the best movie of that year). In 2015, he starred in Green Room (the best movie of that year), but 2017 has been a banner year. He's had small and memorable parts in Logan Lucky and The Florida Project. He also wrote and directed i don't live at home in this world anymore., one of my favourite films of the year.
It's Blair's take on an Elmore Leonard caper by way of Jeremy Saulnier. He deserves the most praise for giving Melanie Lynskey, an actress who should have hit Kate Winslet's tier after Heavenly Creatures, a leading role that she totally knocks out of the park. Having Elijah Wood — who seems to be game for anything — as her sidekick could only help. The relationship that Lynskey, Wood, and Blair create for the characters is exactly what sells i don't feel at home in this world anymore. as one of my favourite films of 2017.
Wide Release
20 – Lady Bird
19 – T2 Trainspotting
18 – The Beguiled
17 – I, Tonya
16 – John Wick: Chapter 2
15 – Split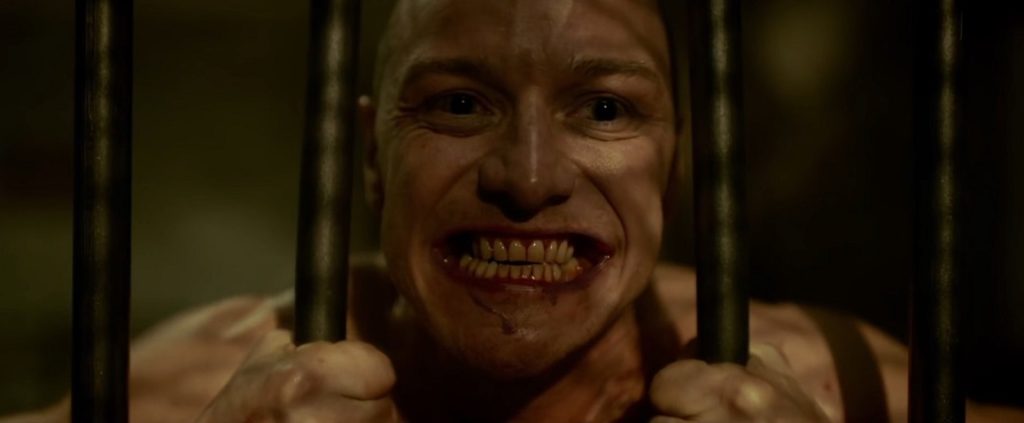 14 – Logan
13 – mother!
12 – Logan Lucky
11 – Kong: Skull Island
10 – IT
09 – Ingrid Goes West
08 – Good Time
07 – Call Me By Your Name
06 – War for the Planet of the Apes
05 – Alien: Covenant
Alien: Covenant seems like a film that I'd hate. It's a sequel to a controversial film that is embracing the brand name and the brand's most well-known monster. I should have known that Ridley Scott would have more up his sleeve. He ended up stretching the Xenomorph to its limit, expanding on the best villain in the entire franchise and putting out a brand new Hammer Horror film using David's (Michael Fassbender) messed up lab. Scott continues to be hit-or-miss, but he creates challenging films. I hope he continues for years to come.
04 – Dunkirk
Dunkirk is just a war movie. That's a really easy way to describe it. It's also one of the best shot and edited films I've ever seen. The way Christopher Nolan weaves the three storylines — land, sea, and air — in on themselves with no more than a quick title card is expert. Nolan shoves an IMAX camera into a cockpit, he sinks a boat, he crashes a plane, but it isn't just spectacle. We care about the pilot and the soldier and the man steering the boat. Nolan somehow found a way to answer his critics who call him cold and heartless. He did it without sacrificing anything that made him stand out.
03 – Get Out
If you remind me of Get Out I'll immediately think of at least three or four scenes, which seems like the sign of a classic. There's Chris (Daniel Kaluuya) being hypnotized, Logan (Lakeith Stanfield) tells Chris to "get out," when Walter (Marcus Henderson) runs at Chris, when Georgina (Betty Gabriel) says "no." Get Out is surprising, entertaining and extremely fun to actually show to other people. It's incredibly rewatchable. I can't wait to enjoy it all over again.
02 – Blade Runner 2049
Blade Runner 2049 is a beautiful film. Denis Villeneuve was exactly the type of director to take over for Ridley Scott when it comes to attention to detail and aesthetic expected in Blade Runner. It's already a preemptive shame that Roger Deakins will lose the Oscar for best cinematography. Ridley Scott ruled the year when it comes to his perspective on Artificial Intelligence, and we're better film-goers for it. Blade Runner 2049 has quite a few scenes — the Joi/K sex scene, the Vegas visit, the final fight — that are both beautiful and thematically deep. It's a movie I plan on revisiting for years to come.
01 – Three Billboards outside Ebbing, Missouri
Three Billboards outside Ebbing, Missouri has become a weirdly controversial pick when it comes to the best movies of the year. Some of the criticism reminds me "Cat Person" from The New Yorker. Yes, Sam Rockwell's Officer Dixon is a piece of shit racist cop. Yes, the movie attempts to understand the character. Where I disagree with some of the negative criticism is that the film tries to redeem Dixon. It's a bald-faced display of grievance, vengeance, and loss. Frances McDormand, Woody Harrelson, and Rockwell put in amazing work, and there's still room for fantastic little character bits. Everyone delivers Martin McDonagh's dialogue as it's meant to be delivered, and it's a wonderful thing to behold. McDonagh needs to make more films, and I'll do whatever I can to encourage it.