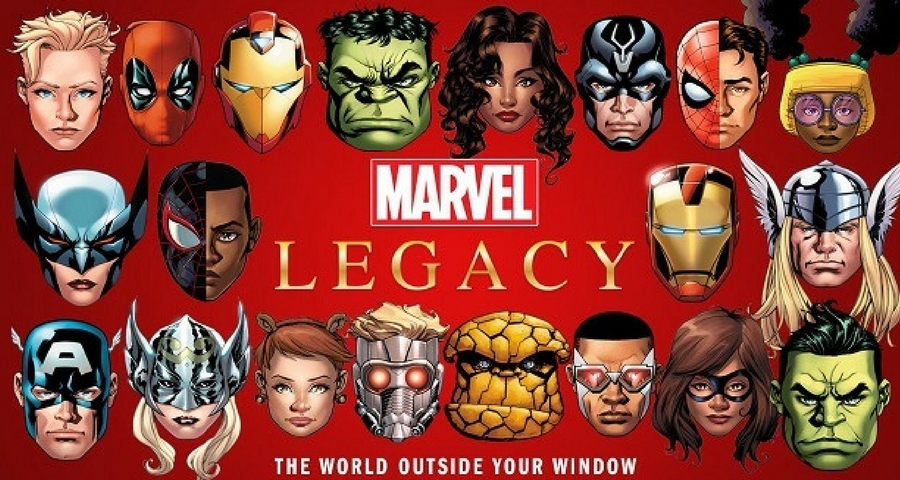 As the Secret Empire event wraps up and the Generations one-shots set up the next big thing, Marvel has announced new Marvel Legacy Numbering and Creative teams for continuing series.
PETER PARKER: THE SPECTACULAR SPIDER-MAN #297
Written by CHIP ZDARSKY
Art by ADAM KUBERT
Zdarsky and Kubert are continuing on the series that they relaunched just a couple of months ago. Zdarsky is promising the return of several villains that will effect Peter's life.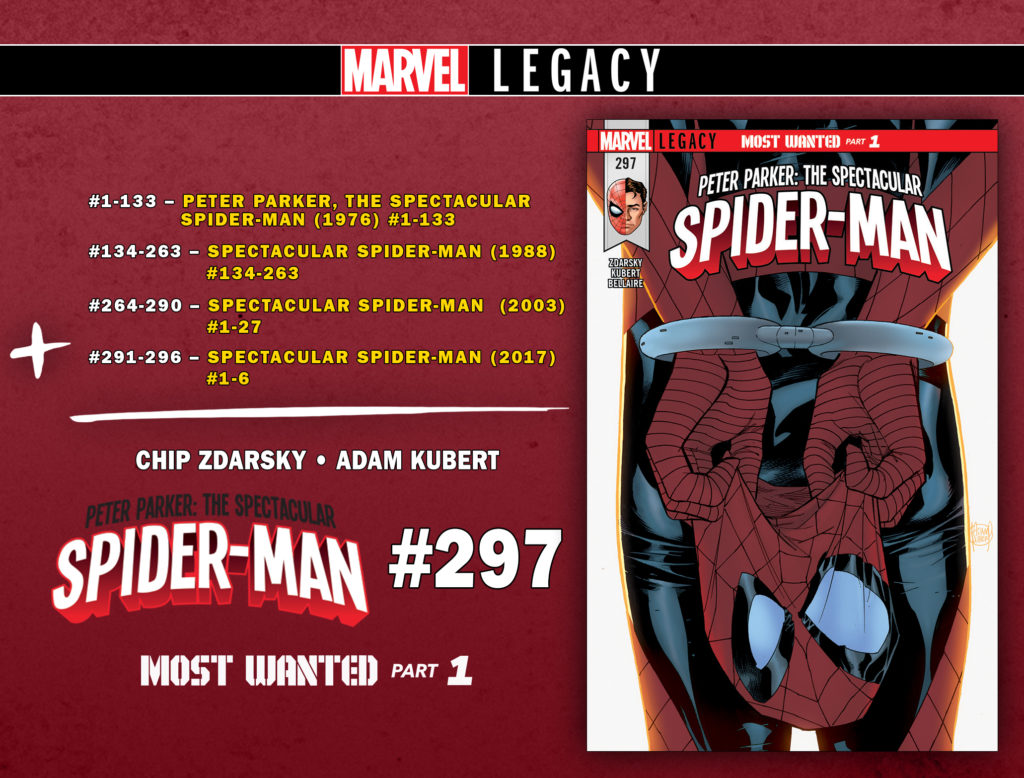 MASTER OF KUNG FU
Written by CM PUNK
Art by DALIBOR TALAJIC
But there's only one martial artist skilled enough to be called the greatest. SHANG-CHI has been a pinch hitter for a long time, stepping in for Avengers missions when no one else would do. But when no one can match your speed or skill, sometimes it's best to work alone. If you don't know Shang-Chi, to see what you've been missing don't miss MASTER OF KUNG FU!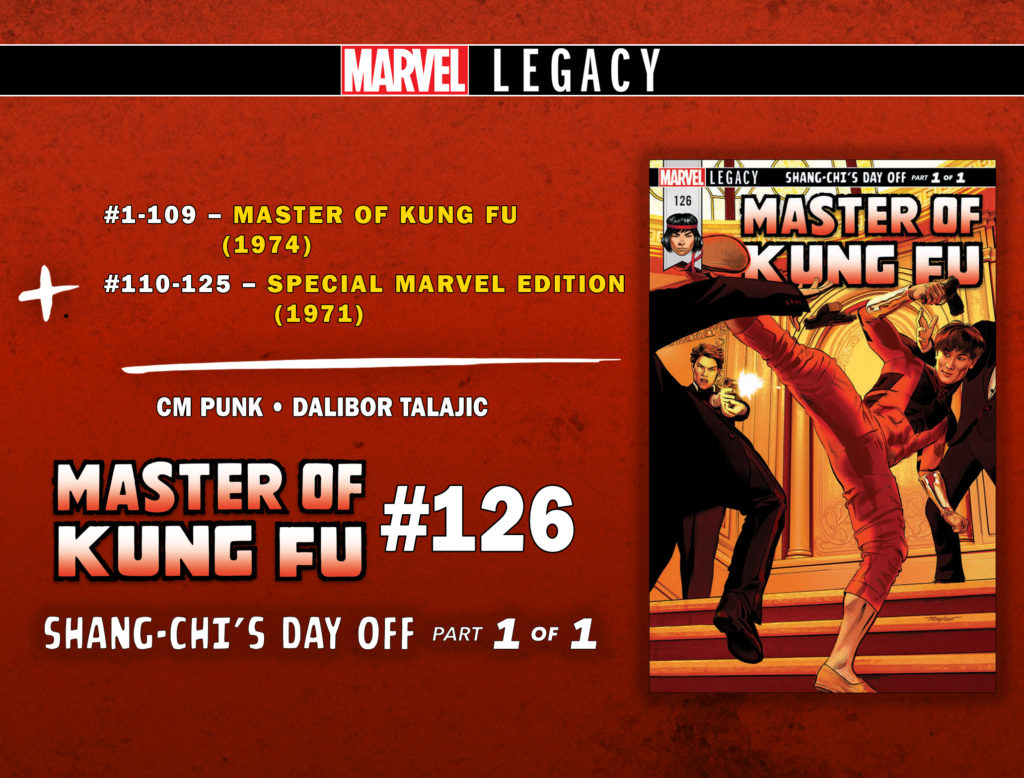 DAREDEVIL #595
Written by CHARLES SOULE
Art by STEFANO LANDINI
Superstar writer Charles Soule continues his current run on Daredevil with the Mayor Fisk storyline.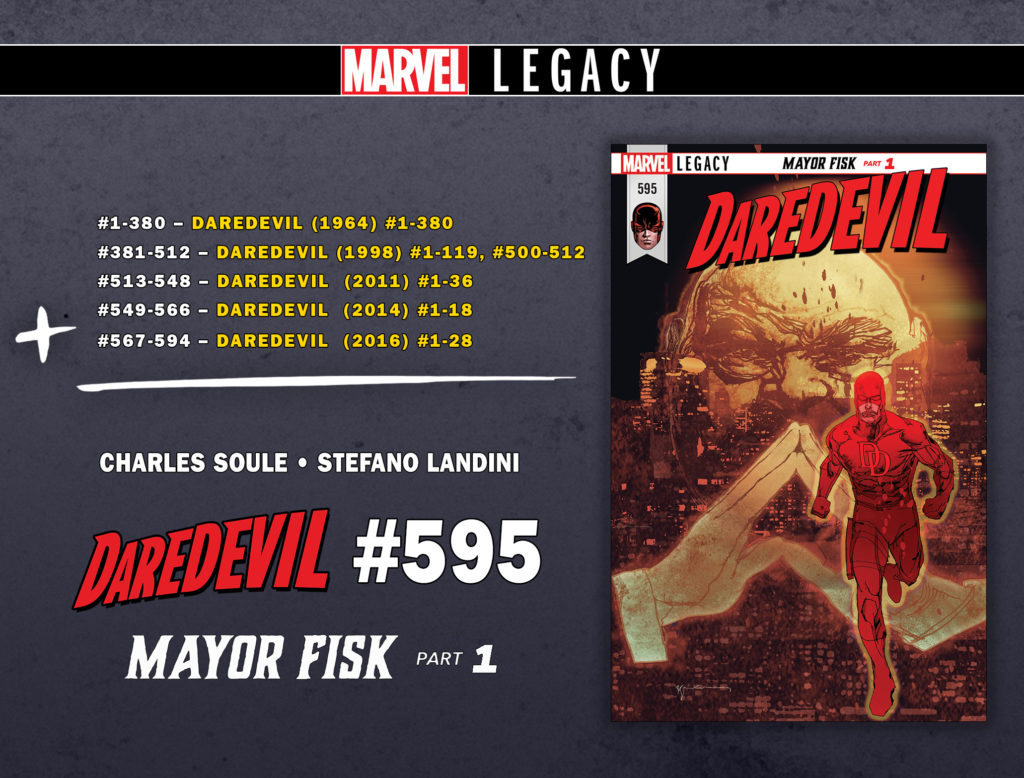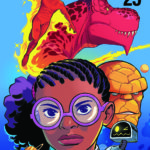 MOON GIRL AND DEVIL DINOSAUR #25
Written by BRANDON MONTCLARE and AMY REEDER
Art by NATACHA BUSTOS
Johnny Storm and The Thing join up with Moon Girl and Devil Dinosaur for this next adventure.
Montclare has teased the following: "I don't want to spoil what we're building in the current 'Girl-Moon' arc. But Moon Girl, like The Thing and Human Torch, are longing for a complete family. And the three of them, now together, maybe don't quite get there. But who–if anyone–could possibly make four?"