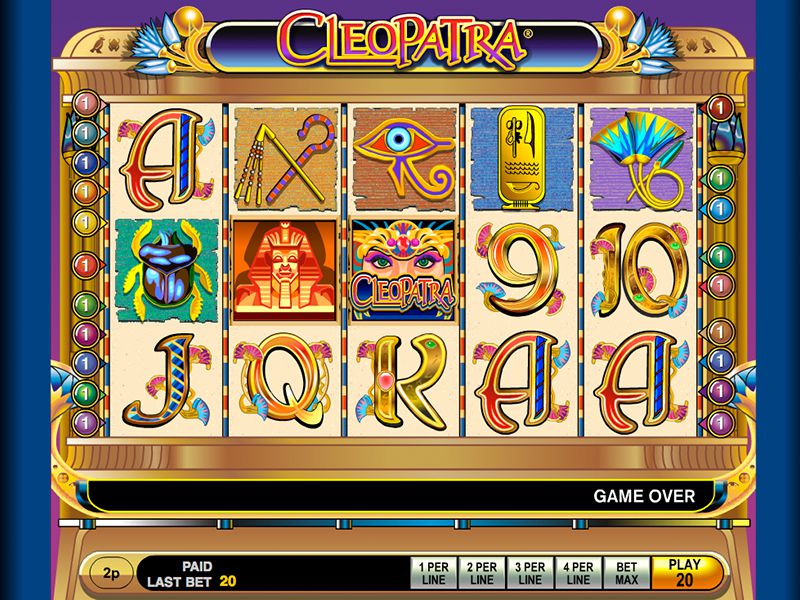 In many respects, online slot games are now becoming as popular as some video games, and as with anything some are indeed loved more than others. There have been some superb slot games produced over the years with many of them becoming popular for a number of different reasons. The theme of a game, the gameplay itself, the visuals and the pay outs on offer all go towards making a great slot, but which are the standout titles in the online slot world? Let's take a look.
Cleopatra
The slot takes on an Egyptian theme and first made its name in land-based casinos before making its way in the online world. There have so far been two versions of the game, with both being extremely popular. With up to 180 free spins available to be won, as well as good returns, it's easy to see why players love the game. According to a spokesman from online casino Unibet, it is easily up there as one of the all time favourite slot games that continues to be a success.
Gonzo's Quest
Gonzo's Quest is quite simply one of the most popular slot games of all time. It's a game which seems to tick all the boxes when it comes to the theme and features. There are plenty of ways that players can see their winnings boosted and the avalanche feature really is a unique masterstroke and one of a number of reasons why this title is one of the best.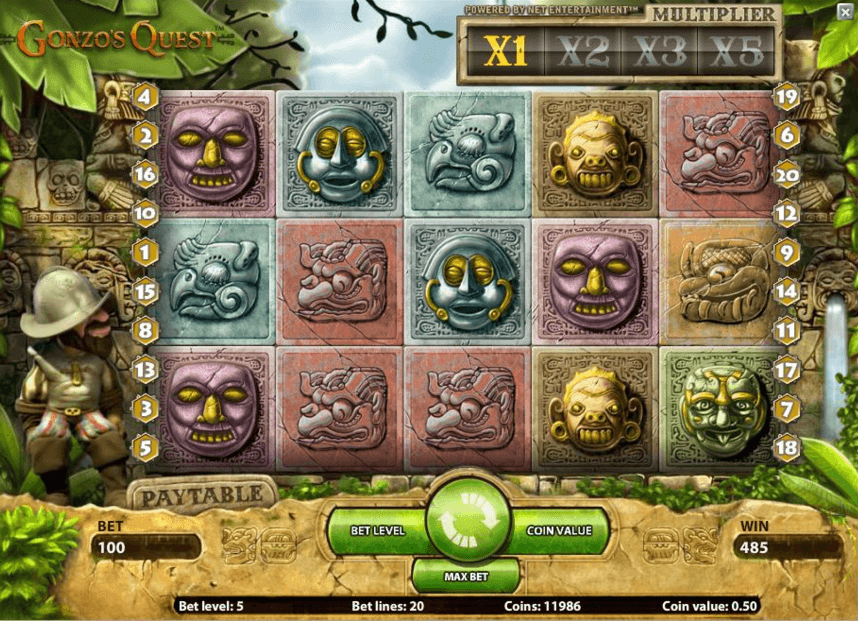 Monopoly Slot
Most people will know Monopoly as a board game, but that hasn't stopped it making it elsewhere in the gaming industry too, with it now being a very popular slot. Audiences love this game due to the brilliant bonuses on offer which include features such as spin until you win, with many multipliers and instant bonuses on offer too.
Thunderstruck II
Thunderstruck II carries on from the original Thunderstruck but has taken everything that was good from it's popular predecessor and made things a whole lot better this time around. Better graphics, sound effects and game play have seen this become a hit with players and there's 243 ways to win, as well as great features such as The Great Hall of Spins too.
Divine Fortune
Divine Fortune is a 5 reel, 20 payline slot game that has rapidly made its way to the top of the popularity charts more or less due to the progressive jackpot on offer. Yes, there are other features such as free spins, wilds and scatters, but they don't compare to the progressive jackpot, that does in fact drop quite often, enabling the winner to live the high life.
Deal Or No Deal
Deal or No Deal is one of the most popular TV gameshows of all time and the fact it involved winning huge amounts made it ideal for the slot world. It's been ported over superbly, with the slot very much following the gameshow and this is why it has been so successful. By betting max, players have the chance to walk away with a big progressive jackpot.
Mega Fortune
Mega Fortune is the slot game developed by NetEnt that currently holds the Guinness World Record for the biggest jackpot pay out of all time. The average pay-out, where the jackpot is concerned, is said to be in the region of €4.2 million, with the jackpot dropping every 70 days or so. This means that players have the real chance of becoming millionaires in an instant.
Beach Life
Beach Life is another slot game which holds the record for the biggest pay out ever by a Playtech developed game. That jackpot saw a player walk away with over $8 million, but again it's the main reason why people love to play this game. Players love the beach theme, but with the average pay out being around $2 million, occurring roughly every 165 days, it's easy to see why this is a much-loved slot game.
Mega Moolah
You can probably guess from the name what this slot game is all about. Microgaming created this popular slot with creating big wins in mind, and the real masterstroke is the fact that there are four different jackpots up for grabs. The main jackpot is the star attraction though, with a guaranteed minimum of £1 million pound to be paid out. In fact, there is a long list of winners and it is quite common for players to walk away with huge cash prizes; with April 2018 seeing two lucky winners becoming millionaires.
Rainbow Riches
Rainbow Riches is a slot game that has not only enjoyed major success in the online world, but the land-based market too. It takes on the Irish theme superbly and with pots of gold said to be found at the end of a rainbow, and the Irish said to be lucky, you can see why this game was and continues to be extremely popular. It's also been the inspiration behind many other similar slots too.