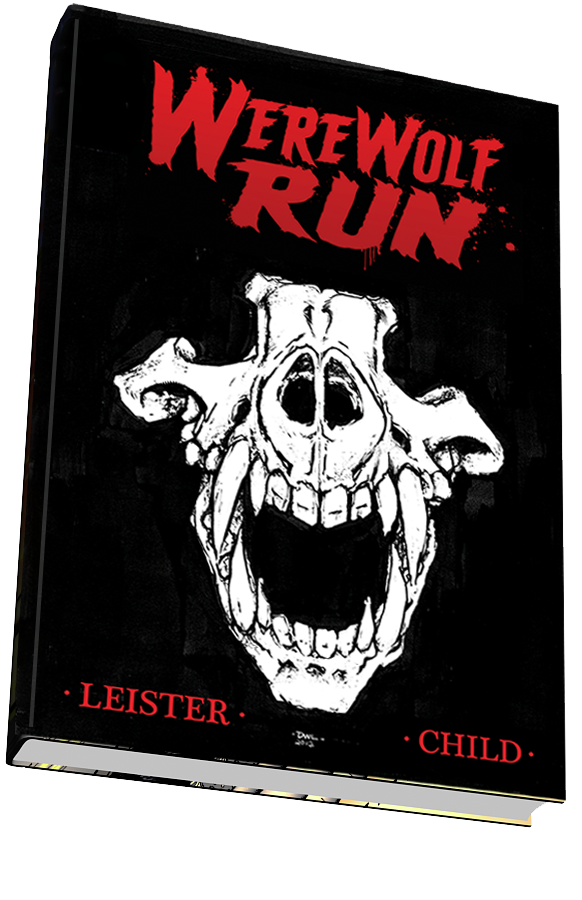 A few weeks ago I attended the Cincinnati Comic Expo held at the Duke energy Center. Once of the things that I got to do while I was there was meet some great independent writers and artist. These are the people who are out there on a daily and weekly basis creating new and original content without the net of a major company to catch them. One of the many talents I got the chance to meet was Daniel Leister who just this month launched a KickStarter for Werewolf Run. While Daniel has applied artistic talents to such titles as Hack/Slash & Return to Wonderland, Werewolf Run is the first comic series that he is both the artist and the writer for.
As the Kickstarter page will tell you,Werewolf Run will be a four part mini series in which a corporation decides that they will first capture a Werewolf and then use that werewolf for further experiments. Naturally things go wrong on the way back to the lab with the werewolf, and before you know it a werewolf is loose.
While talking at the expo, Leister showed me the first issue which was almost complete, and I have to say the art in this book was brilliant throughout. There is enough gore to get the attention of even the most cynical of horror readers. Do not let the brilliant art fool you though, there is a story that is just as good, which is obvious from the small preview that is included in the Kickstarter campaign. The other thing that was obvious from the conversation with Leister was that this was a true passion project for him that allowed him to bring a new take on a classic horror character.
The Kickstarter was launched so that Leister can hire his colorist and letterer for issue #3 and #4 so the issues can be done all at once instead of a page at a time. It will also cover the printing and shipping costs for the physical copies of the book once it is finished being made. As with most Kickstarters there are incentives for everything from $5 up to $1000 and include everything from copies of the comic up to commissioned originals.
We all know that everyone has different tastes when it comes to movies, music, books, and entertainment in general, so it makes sense that we as readers would like to see as many unique voices be successful as possible. Take a few minutes and check out the Werewolf Run kickstarter, chip in some money and know that you were a part of helping to bring another great and unique project to your fellow comicbook readers.