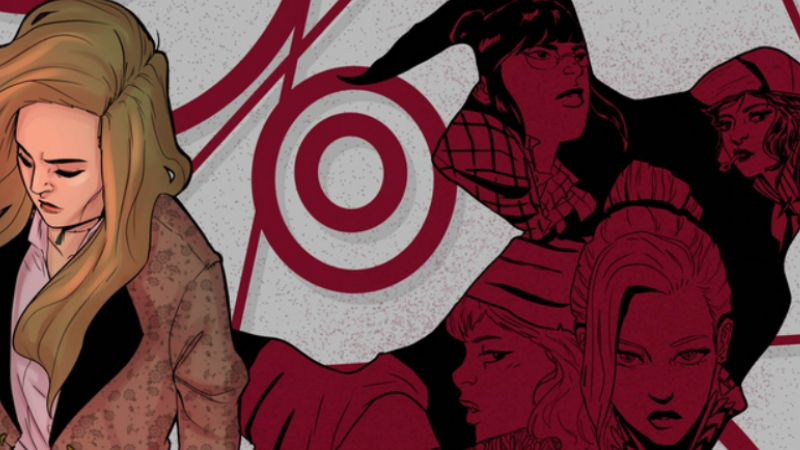 In the Shadows We Lie
Writer and Artist: Fabian Lelay
Letters and Design: Taylor Esposito
The beauty of bringing a comics project to Kickstarter is that its form doesn't have to conform to any one model to be successful. A passion project that doubles as a fun side venture can offer incredible opportunities, but finding an audience willing to take a chance on supporting a sight unseen requires what you do show to stand out. In the Shadows We Lie certainly fits that bill. Half sketchbook, half comic, In the Shadows We Lie takes an incredible collection of witch designs from Fabian Lelay and expands their world into a 10 page story about witchcraft, covens, and gorgeous character design.
Fabian Lelay is a name you should already know from his fantastic work on Jade Street Protection Services. The art Lelay has been putting into that series is expressive, lively, and always lovely. With Lelay now also sitting in the writer's seat for In the Shadows We Lie, the comic portion of this book book offers an interesting opportunity for readers to see what that creative energy can really do when unleashed.
Little has been revealed about the story of the comic portion of In the Shadows We Lie other than Lelay telling us that it "centers on a member of the Fox Fire's Circle, a coven of witches independent from a much larger society of magic The Coven of the White Queen."  A ten page mini-comic, the Kickstarter describes it as the first of a potential trilogy. Whether that simply means a trilogy of sketchbooks or an ongoing story within one narrative remains to be seen.
It should be noted that Fabian Lelay's character designs are incredible. With a background in fashion design and comics, these characters previewed on the Kickstarter's main page look like witches who mean serious business. These are the pin ups Lelay designed over the course of Inktober in 2016. I love the diversity of the witches on display as well as how modern their magic feels. They feel powerful, completely in charge of the situation, and I can't wait to see their story set in motion.
Taylor Esposito's involvement in the production of this book should also add to the delight of fans Lelay has carried over from their previous collaboration on Jane Street Protection Services. A talented letterer and production artist, Esposito is helping with letters and design on In the Shadows We Lie. While the illustrations on display don't show Esposito's influence yet, having him onboard a project is never a bad thing.
The Verdict
Wait and See. It's always tough to recommend a book based on premise alone. In the Shadows We Lie doesn't have a story laid out clearly enough at the time of this recommendation to really dig into why you should support it, but what is does have is some gorgeous character designs and the potential to look really cool. If you already love Fabian Lelay's art, you likely already consider this book a must. It'll take a bit more of a push for those unfamiliar with his work to get on board, but I wouldn't tell you to look away from it either.