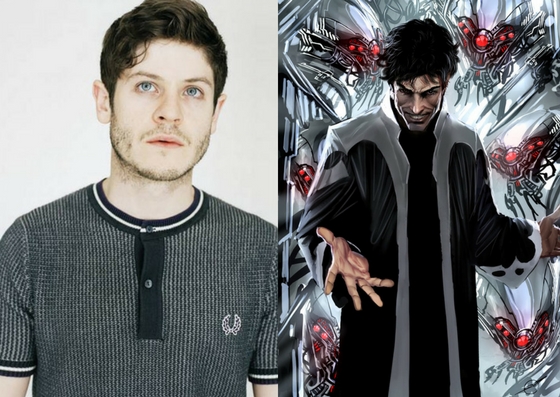 Iwan Rheon will add another awesome, but sinister character to his very impressive resume. Iwan is set to play Maximus in Marvel's Inhumans, who has the power of mind control and brother to Black Bolt, the Inhuman King.
Maximus, also known as Maximus the Mad, is a genius, but complex and insane character who is very loyal to his family, especially his brother Black Bolt, but also plots very much against them.
Inhumans is set to have a two-part pilot by Roel Reine and shown exclusively in IMAX theaters for a two weeks in September. ABC will then premiere the episodes in a weekly series the upcoming fall.
According to Jeph Loeb, Marvel's head  "Iwan's ability to be charming, roguish and still completely unexpectedly dangerous were all the different sides we needed to bring the character to life." He says he's a complex character while being "likable charming, tragic and villainous all in the same moment." If you've ever seen Iwan's acting in Misfits, Game of Thrones and even Spring Awakening, you'll see that he's totally capable of bringing this role to life.