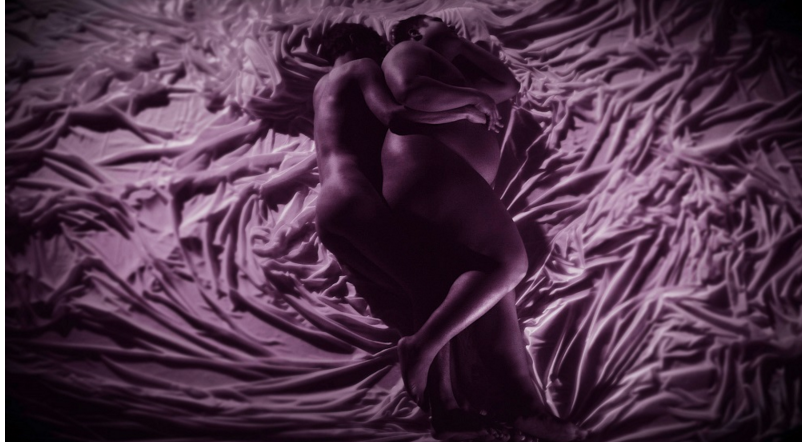 Iris Prize Shorts 4
Kicking off the second day of the festival with the Iris Prize Shorts 4 and the theme of this particular short programme was 'Finding Pride.' This was a strong programme at the Iris, and I enjoyed every single one of these films! I was disappointed that Mrs. McCutcheon didn't make it into the top three. I recommend you watch all these films.
Synopsis
Outsiders and misfits unite in this joyous programme of films about Pride. Pride isn't just an annual march or popular brands adopting the rainbow flag. Pride is being proud of ourselves, proud of discovering and caring for others, and proud of facing up to a world that often struggles to understand. With a focus on younger characters discovering their own source of pride, the four films in this programme are a colourful celebration of LGBT+ defiance, solidarity, and friendship.
Name: Tasty
Director: Meaghan Palmer
Country: Australia
Duration: 15 mins
Plot: Melbourne, 1994. 17-year old Ben and his friend Lolly sneak out to the legendary nightclub, Tasty. Unfortunately, this also happens to be the night of a notorious real-life drugs raid, during which over 460 patrons were publicly stripped, and cavity searched with dirty gloves and denied access to toilets, water, and their rights. And Ben sees a familiar face among the cops.
Opinion: This was also a very difficult, uncomfortable film. I was very excited for this film, and I knew it was going to be difficult viewing since it was implied in the synopsis. My God, even I hadn't prepared myself enough for how difficult it was going to be.
Tasty begins quite humorously and fun, but once the police raid begins, it does a full 180 on its audience. You cannot really prepare for it. The acting was incredible, especially from our leads. The police officers are an amazing talent. The chemistry between both male leads was believable and touching. I couldn't imagine how difficult it must've been for that police officer. I found myself despising them more and more with each sentence.
You do become emotionally involved in the film and with its characters. The language is incredibly aggressive, especially that of the police officers. Visually the film is aesthetically pleasing, especially the scenes in the club with the neon and UV lighting. The costume design and styling was on point throughout the entire nightclub scene, some of the best styling and costume design throughout the entire festival. The Drag Queens outfits were out of this world!! The makeup throughout the entire film was on-point.
I cannot believe that something of this nature would happen. I'm happy that the director did not shy away from showing exactly how brutal and disgusting the patrons were treated by the police force. An unapologetic piece of cinema that everyone needs to see.
Name: Dario
Director: Mario Kinzer
Country: Germany/Colombia
Duration: 15 mins
Plot: Darío, a 17-year-old boy from Barranquilla, Colombia has a passion for dance. He tries to keep it a secret from his mother, who is afraid that he won´t grow up to be a "real man." Instead, she forces him to spend the day working in his uncle´s shop. Will he be able to dance in the Carnival parade?
Opinion: This was one of my favourite films from the entire festival. It was a very positive, happy film where young Dario follows his dreams. The mother's reaction at the end was left open to interpretation. Is she proud of her son? His dancing can also be seen as a euphemism for his sexuality which is not talked about with his family. It's refreshing that the plot decided to focus on the idea that the families problem was with his dancing and not with his sexuality It made a change to have a happy ending for once. It was also nice to see the older, more macho brother being supportive of his younger gay offspring.
The acting is superb. The actor who played young Dario provided a stellar performance even though he isn't a trained actor, but a trained dancer which you get to see in the film. The dancing was incredible, and the carnival outfits were absolutely stunning!! The cinematography was beautiful. I also loved the music they used it really set the positive tone throughout the entire film. A happy, cute film that is sure to bring a smile to your face.
Name: Superheroes
Director: Volker Petters
Country: Germany
Duration: 16 mins
Plot: Phil is too small for his age, making him a target of bullying from Samuel and his friends. When Phil unexpectedly receives support from lesbian girl Jo, Samuel isn't happy. Phil is impressed by the somehow different Jo. But they are not the only outsiders.
Opinion: This was one of the sweetest films in the entire festival, second to one below. I love how bright this film was, not once did I need to squint. The script was cute and innocent, and the characters were incredibly well written. I love the fact they were not written as victims. Yes, they're bullying targets they sure are not victims. Instead of crying and going down an emotionally depressive path, these children stand up for themselves. They don't let the bullying get them down either. They deal with it and carry on as they are. I loved that. It'll be great for children to watch as someone will definitely be able to relate.
The plot was easy to follow. You knew from the beginning that the bully would help them at some point. It was pretty obvious however I was not expecting him to have a stutter, surprising little plot twist there. The fighting scenes were a bit limp. There is a lot of pushing down and not much punching. The pushing appears to be more of an inconvenience rather than a painful attack. It was like watching a wilting flower. The acting was good, and the actors did a fantastic job!! This was an adorable film, filled with cute acting and a nice message.
Name: Mrs McCutcheon
Director: John Sheedy
Country: Australia
Duration: 16 mins
Plot: 10-year-old Mrs McCutcheon doesn't like the name she was given at birth. She also prefers the flow of a dress rather than the cut of a pant. Now at her third school, Mrs McCutcheon is having trouble settling in and finding acceptance from her newfound peers – except for Trevor, a tough little charmer who also suffers prejudice due to his Aboriginal heritage. With the school dance only days away Mrs McCutcheon embarks on a journey of self-discovery in a quest to find her place in the world.
Opinion: Everyone in the audience fell in love with this film! I cried. I cried quite a bit at the ending. Such a sweet, feel-good short!!! The script was easy to follow and enjoyable, nothing too complicated and easy for the children to follow. I honestly believe this would be a good educational film to introduce young children to transgender. The message at the end was poignant and touching. Everyone could not stop repeating the sentence 'This is my skin, and this is your skin' once the film had ended. Soo bloody adorable!! This film was an absolute tonic!! We've had soo many dark, grim stories at Iris, and it's always uplifting to have films like this. The film is soo pure and innocent.
Visually the film is bursting with colour!! It's incredibly vibrant and fun to watch. It captured the innocence of children so beautifully. The acting was terrific. The little boy playing Trevor literally turned everyone into sludge. He melted everyone's frosty hearts!! The adult actors were absolutely superb, especially the actress who played the mother, she was terrific, and their relationship was incredibly sweet!! The Nanny McPhee of gay cinema, Mrs McCutcheon is an absolute delight, well shot, well acted and a deserving winner of The Youth Jury award. A lovely reminder for us all to be more loving and accepting. This is also worth noting that this is John Seedy's debut into directing!! What a fantastic debut for an amazing future career!!
---
Iris Prize Short 5
Looking back is the fifth of the nine short programmes at the Iris Film Festival. This was a very strong programme at the Iris Film Festival as was all programmes containing documentaries. The documentaries were definitely the strongest contenders in this year's Iris.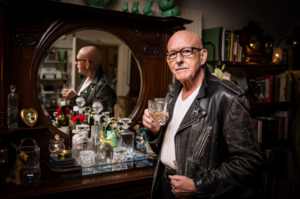 Synopsis
If those who forget the past are doomed to repeat it, these documentaries offer a vital lesson in remembering LGBT+ history. Powerful personal testimonies take us back to fascist persecution in 1930s Italy. Britain before the Sexual Offences Act of 1967, and America in the early days of the HIV and AIDS crisis. Though often harrowing, they're an important reminder of the resilience and bravery of those who went before us, and a beacon of hope for those still enduring prejudice and persecution.
Name: When the World Changed
Director: Anderson Clark
Country: USA
Duration: 30 mins
Plot: In 1980s Boston, three lesbians – a nurse, a civil rights lawyer, and a therapist – found themselves on the front lines of the AIDS crisis. As the number of cases and deaths mounted, these women fought against the stigma and discrimination faced by people with AIDS and brought comfort and dignity to those who were dying.
Opinion: I thoroughly enjoyed this documentary. Not because of it's content because that was heartbreaking, but it was incredibly interesting. We always see it from the victims perspective, which of course is constantly needed, their story needs to be said, and we do need to be reminded, but it was incredibly interesting to see the effects of the AIDS epidemic from the viewpoint of the nurses. You never get to hear their story and how it impacted their lives even though they were the ones who had to witness all sadness and death. It's easy for any of us to say how bad it was but as they mentioned in the film unless you witnessed it and lived through it. None of us will ever understand how awful this situation and epidemic really was. They were such incredible unsung heroes.
They touched upon the fact that there was a massive divide between the gays and the lesbians at the time (which can still be said for the modern day) and they mentioned how this epidemic united everyone together. I also loved the fact they only kept to the minimum of 3/4 people for the interviews. Sometimes documentaries can have too many participants, but four is enough for a short. The stories these nurses shared are incredibly interesting. I was in shock with some of the stories! Each piece of information that was given to us by the nurses was backed up by either newspaper clippings or statistics. This documentary was properly researched. Very sad but incredibly interesting at the same time, I tip my hat to these ladies.
Name: Bachelor, 38
Director: Angela Clarke
Country: UK
Duration: 15 mins
Plot: Bryan Bale grew up in Cardiff at a time when homosexual acts between men were still illegal. As a young man in the 1960s, he moved to London, enjoying everything the city had to offer, and he met the love of his life. With stories that are funny and intensely moving in equal measure, Bryan reflects on the past, while embracing his present and future.
Opinion: I've seen this documentary short three times now. On the third viewing, I finally cried. His story is just too relatable (to a point, I'll expand on this more in a minute) but we've all lost someone we love, and it does break us, and you do hold yourself back from getting hurt again. When he broke down and said 'I'm not crying because I'm sad, I'm crying because I'm happy' I turned into an absolute blubbering mess, especially when he said he was ready to love again because 'life is for living.'
The entire documentary was sweet and charming. His anecdote about the chip sandwich was absolutely adorable. I craved a fish and chip butty for the rest of the festival. Of course, Bryan went to London in 1963 when homosexuality was illegal in the UK so he was explaining how he found people during this decade and that was really interesting. It was really sweet of the director to find the Sunday Times clipping of the advert that introduced him to the love of his life.
The cinematography was second to none, and the use of reconstruction was done nicely, it was overused, and it wasn't over the top. It just provided a visual for the tiny details such as when he met other men in bars in Soho or when he posted a letter to the Sunday Times. Charming, funny and also incredibly moving. I loved this film each time I saw it.
Name: The Red Tree
Director: Paul Rowley
Country: Ireland/Italy/USA
Duration: 20 mins
Plot: Revisiting the Mediterranean island of San Domino, an elderly man looks back on his internment there, during the Fascist rule of Italy, as punishment for his homosexuality. Inspired by true events and narrated by renowned Italian actor Leo Gullotta, The Red Tree tells the little-known history of Mussolini's brutal persecution of gay men in the years leading up to the Second World War.
Opinion: I am in two minds with this film – it was very interesting as I did even not know this happened! We knew of the persecution of gay men by Hitler and supported by Mussolini during the Second World War, but very little is taught at schools about the horrors the Italian people had to go through under Mussolini's power. When I watched the film all I could think about was visiting the Island – which is now a tourist hotspot. I want to see what it's like now since everyone seems to have forgotten, albeit doesn't even realize what went on on that island.
The content and narrative were great (I could listen to Leo Gullotta talk all day long) but how the information was delivered to us visually – I wasn't that impressed. At all. The use of blood red really set the tone for the entire film but the rest of the visuals I found to be insensitive. We're dealing with a very serious subject matter, and I felt that having a man in a wedding dress made the whole situation seem like a joke.
The narrator was telling us some harrowing details and joining it was a man dancing in a wedding dress. It didn't work, and it was in such poor taste. I don't know whether or not to call it a reconstruction – it was closer to art house than a reconstruction. I also cannot believe the film was only 20 mins long – it did feel longer than that. A very interesting film, however, the 'reconstruction' visuals just let it down for me.
---
Thursday, we saw the first batch of films from the Iris Best British Short competition where there were 15 outstanding shorts which represented the past, present, and future of the LGBTQ community here in the UK which broke into three subcategories. The winner would've received a package of sound post-production services sponsored by Pinewood Studios Group, valued at £20,000, and be invited to Cardiff to sit on the 2019 Iris Prize Best British Jury.
Best British Shorts 1
The first programme focused on Family and Faith, and each film was such a strong contender and easily one of the strongest programmes from the entire Iris event. All the films were different and unique, and there wasn't one film from this programme that I didn't enjoy.
Synopsis
Family and religious ties are often very similar, and sometimes one and the same, as the characters in this first batch of British shorts know all too well. Whether it's coming out, coping with grief, or meeting the expectations of others, they explore what it means to shield your private lives from those closest to us, in stories that are funny, sad, poignant and occasionally shocking. From unlikely weddings to arranged marriages, and from illicit love affairs to family secrets, these five short films cover the whole spectrum of experiences and emotions.
Name: Poof
Director: Dean Anderson
County: UK
Duration: 16 mins
Plot: 18-year-old Aaron (Aiden Nord) is stuck in a small town, helping his father Terry (Howard Harling) in a job he hates. His life is soon turned upside-down when he meets Mike (Miles Higson) at a party. Aaron tries to deny his feelings, but an unexpected kiss changes everything. Soon, he discovers that some secrets are harder to keep than others.
Opinion: I liked it. It didn't wow me, but there wasn't anything you could dislike about it. The ending was open to interpretation, as in you were left to guess if the father would accept his son or not if he told him he was gay. Personally, I think he would've after a while, but he definitely would eventually. Even though he was portrayed as someone unreasonable in terms of his son working for him, he still did love his son. It reminded me a lot of Hollyoaks, especially with the look and the acting. It had a strong soap opera vibe going.
The film felt it moving at an extremely fast pace. It felt rushed at some points. A lot of plot seemed missing as in them getting to know each other better. I feel it would've worked better if it appeared that all of this happened in the space of a few weeks. It might make less dramatic, but it would've made the film more realistic. They definitely packed too much in such a small amount of time. Again we saw another party scene which happened in a quite of a few Iris films. They loved a good party scene. The colouring of the film was spot on, again lots of UV lighting was used, you had quite one coloured frames such as when they're watching television, and it's blue and when they're in the party and the entire frame is a beautiful pink.
There was some major eye-candy in this film as well. Hollyoaks handsome. The acting was great from all actors, especially from the father, His performance stood out for me. I liked the ending even though it was obviously a sad ending. He'd only just discovered or explored his sexuality so for him to be able to admit something so fresh and confusing to him to his father would've also been unrealistic. I honestly think this could be a start to a really good series of shorts following this character's story. I would definitely watch it and I do want to know what happens next.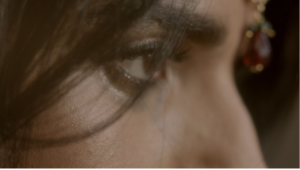 Name: Lehenga
Director: Nathaliya Syam
Country: UK
Duration: 4 mins
Plot: While a young man, Jas (Harvey Dhadda) prepares to impress his potential bride, his mind strays to a painful secret. In the briefest of snapshots, director Nathalia Syam highlights the conformities of tradition along with the freedom allowed by embracing your true identity.
Opinion: This was an amazing film!! It was bright, never once did I have to squint at the film. The cinematography was absolutely beautiful, and each shot was just stunning. The whole film was just a feast for the eyes. The story touched upon arranged marriages and how some gay men commit to an arranged marriages within their community.
The director mentioned that some men would still have a same-sex partner on the side along with their wives. The actors she used identified with the story and with the characters which of course worked well as they could relate to the characters a lot more. I did not expect the ending at all but turns out whilst I was scribbling notes I must a very crucial part of the film. I honestly thought it was the bride waiting and she was crying because she still hadn't come out, so when I saw it was the young man wearing makeup and wearing the saree I was shocked, I didn't realize he was hiding his sexuality.
For me, this was a major plot twist but turns out that I hadn't seen the scene where he and his boyfriend have an exchange. My bad. There was very little dialogue, but there was no need for it, you knew what was going on. The acting was also superb, and it just ticked all the boxes. A fantastic film!!
Name: Courted
Director: Andres Heger Bratterud
Country: UK
Duration: 22 mins
Plot: 72-year-old Stuart has been suppressing his sexuality since childhood. He is a Jehovah's Witness, and a member of a tightly knit community, but going door-to-door to spread the word risks exposing his secret life to those around him, leading to their judgment and condemnation.
Opinion: This film was incredibly sweet and pure. It had soo much charm to it, and it was nice to see the older generation being presented in this Iris film festival as last year they had an entire programme on older gay relationships.
The film was basically was Stuart having to choose between love or religion. As a non-religious person, I find it hard to grasp the idea that someone would have to make such a choice. I also find it difficult to believe that there are people out there would want to make someone choose, especially someone like Stuart who does love his God and loves his religious community. The location shots were absolutely stunning. It looked gorgeous. It was shot in the most refined parts of London, and it looked stunning.
This film, Pink Pill and Wild Beasts made the most of their locations. It reminded me of Richard Burton film, just innocently funny. The acting was fantastic. The characters seemed so real, and you became really invested in their stories. There was a scene where they were eating a cheeseboard and honest to God I was craving one for the rest of the day. The wife was also fantastic and I she had barely any dialogue, but the actress was soo good you knew exactly how she was feeling and how much she knew just by facial expressions alone. A great, sweet albeit sad film.
Name: Wren Boys
Director: Harry Lighton
Country: UK
Duration: 11 mins
Plot: It's the day after Christmas, and Father Conor, a priest from County Cork, drives his nephew to prison to visit one of the inmates. This is modern Ireland, a country that's often critical of tradition and willing to embrace modern values, but within the prison walls different rules apply, and life is often overshadowed by the threat of violence.
Opinion: I've already written a review for this film in Iris Film Festival Day 1 and these reviews are taking forever. I am not writing another one.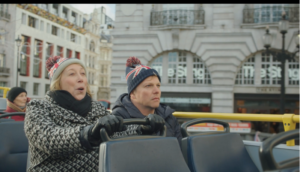 Name: Clothes & Blow
Director: Sam Peter Jackson
Country: UK
Duration: 23 mins
Plot: For American voice-over artist Daniel (David Menkin), life in London is one long autopilot ride of demanding clients and awkward Grindr meets. But when his mother Stephanie (Nancy Baldwin) decides to visit with less than 24 hours' notice, Daniel is forced to re-evaluate how fully and authentically he is living his life.
Opinion: This film was an absolute delight!! It was incredibly funny and so refreshing. It had American humour it had British humour it was everything!! The location of London was used in it's entirety and again it was a very bright looking film. It was a refreshing coming out story where the mother asks her son when he was going to come out to her since he 41 and does some dramatic cry which you just couldn't take seriously and you're not meant to.
What made this film so good was that it had a perfect blend of funny and serious and when it shifted between both it was smoothly. The mother discovers that her son came out to his late father and sister 26 years before her and she's very upset about it. At this point the plot becomes serious because Daniel starts reflecting on his life and saying the family hasn't been as tight-knit since their father has died. At this point the mother makes a shocking confession that she had a lump in her breast which she hadn't told the children about. The way she delivered the line was so nonchalant I was taken aback. It reminded me of when the mothers in Tommy Wiseau's The Room told her daughter that she had breast cancer. It was a bizarre way to deliver a serious plot-line.
The acting was absolutely superb and the chemistry between everyone was great. The actor who played the Grindr hookup was absolutely hysterical and I loved the relationship between all family members. I also loved the ending where he may have found himself a partner who turned out to be the man who helped his mother with her suitcase on the train. I thought that was a really nice way to end the film. It didn't feel cheesy at all. It would've ended nicely with them hugging and working through their family difficulties so the ending we had was a cherry on a top of a very sweet sundae.
---
Iris Prize Short 6
The last programme to be shown on the second day of the Iris Film Festival was Intimacy. An eclectic set of films focusing on many different aspects of intimacy but did they all convey intimacy as I know it? It was interesting to see how each director approached the idea of intimacy. Left some audience members bewildered while others could relate on a personal level.
Synopsis
What do we mean when we talk about intimacy? The physical intimacy of a lover? The emotional intimacy of a trusted confidant? The anonymous intimacy of a stranger? These four films explore many different kinds of intimacy, and what it means for different people. From a telephone call in which strangers reveal their deepest secrets to friends sharing beds, bodies and more, this programme explores those moments when we're at our most honest and our most vulnerable.
Name: Pre-Drink
Director: Marc-Antoine Lemire
Country: Canada
Duration: 23 mins
Plot: Alexe is a young trans woman and Carl, a gay man. They've been best friends since forever, but an evening together tests the boundaries and the limits of that friendship when Alexe and Carl decide to take that intimacy further than they've ever dared before.
Opinion: This film became one of the top three finalists for the Iris Prize, and honestly I was quite surprised. Don't get me wrong the film was great, it was beautifully shot, and acting was good, but personally, this film didn't really give me that 'wow' factor like 3 Centimetres or Mrs McCutcheon and the reasons it had been shortlisted for the prize left me slightly confused.
The judges said that one of the reasons they chose it was because of its moments of consent and consent was heavily implied in the film…which I must've missed. I don't remember consent being implied so heavily as they said. A 'no stop' was briefly mentioned, but there were other films (such as Girl Talk, which I'll be reviewing in three reviews time) which focused heavily on consent.
The film was soft-core porn, and I'm not complaining about that at all. It didn't add to the intimacy. If I'm being totally honest, I didn't get intimacy from this film. I got desire, I got passion, but I didn't get intimacy. I didn't feel or sense any chemistry between our two leads which may be why I wouldn't have put this film in an 'intimacy' category. It might've worked better in the first Iris category which was 'With Friends Like These.'
The main lesson of the entire film was don't shit where you eat. A lesson we all need to learn at some point in our lives. I love the fact that him behaving like it didn't happen have that much affect on her. She was still going to go out, she was going to own it that night, and I loved that about her. We've all been in Alexe's position, and the actress who played conveyed that situation so well. Visually the film was stunning!!
Visually the film was very sensual, the shots they took for the intimacy moments were beautiful they looked like high fashion photography shots, they looked absolutely gorgeous, and the use of slow motion was perfect! I loved that they took the sex scene into a direction I was expecting. The music they used was perfect, it really set the mood, made the scenes a lot more sensual. Nothing about the film was tacky. It's a good film but other films stuck with me a lot more than this particular one.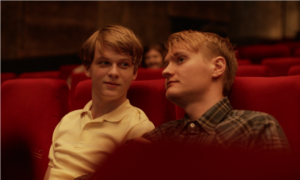 Name: Sleepover
Director: Jimi Vall Peterson
Country: Sweden
Duration: 9 mins
Plot: After a night at the movies, best friends Emil and Adam head back to Adam's. Emil is staying the night, and the pair of them must share a bed, but sleeping side-by-side proves a challenge and a test for Emil and his unspoken feelings.
Opinion: They had a sleepover, you guys!!! Again, I didn't get intimacy from this film as there was no way for this relationship to have gone further than what it was. The entire sleepover scene was tense. I did catch my breath because I was waiting for something intimate to happen…but instead, Adam catches Emil staring at him and then he turns around, and then they eat breakfast in the morning.
I understand that people experience intimacy in different ways and sharing a bed is definitely an intimate act (I mean would you share a bed with your brother and sister when your adults?) but this was literally two friends sharing a bed so to me there was no intimacy. At all. If they were revealing secrets and literally breathing in each others carbon dioxide, then there would be more intimacy. Instead, they just stared at each other.
It was good in a way that the plot went in a direction I wasn't expecting, such as I was expecting something to happen, but nothing actually did happen. It was also really nice to see a very gentle platonic male relationship. With most of the platonic relationships at the Iris films, there is always one who is aggressive or both parties are aggressive, so this was really refreshing to see.
We need more relationships like this. I feel like platonic male relationships are often viewed so toxic on screen. I feel like that is a misrepresentation because not all relationships are like that. This is one of those films where I wish it had been a bit longer and I wish the plot came to a full circle. I feel a lot of questions need to answered on where does Emil's life go from here, which personally I would love to see.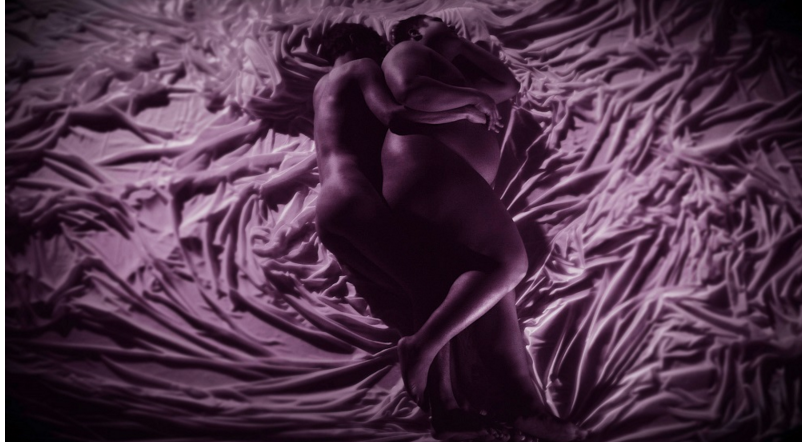 Name: Our Skin
Director: Joao Queiroga
Country: USA
Duration: 17 mins
Plot: A late night call between a transgender person and a veteran takes an unexpected turn when the two strangers gain the courage to be intimate with one another. Between gender, sexuality and post-traumatic stress disorder, their fleeting encounter unveils deeper truths about alienation and the human need to connect.
Opinion: I love the film-noir style of this film. Using black and white was a good call as nothing distracted you from the plot or content as you did have to read in this film. Visually, it was stunning, and I love the use of colour. I loved the use of out-of-focus shots. The film was very artistic in nature. The film made me realise how quick I am to judge others. When the transgender person reveals to the veteran that he is transgender, I thought his response was going to be very negative and aggressive. Instead, he's very nice and reacts very positively. He didn't care. He liked this person.
That caught me off guard and made me realize I'm very quick to stereotype. I see how you can be intimate on the phone, especially to a loved one. I didn't get intimacy from this particular film. They were both strangers and you cannot be intimate with a stranger. I was moved by how much trust and how comfortable the veteran felt with this stranger.
He talks about post-traumatic stress disorder and how on dangerous missions he had to wear a diaper. I honestly can't believe how open he became. He was an absolute idiot (he uses the n-word down the phone, and the trans gender person is black), no excuses for that. What I loved most about this film was the fact I couldn't tell if it was fictitious or not. If it was fictitious, then the acting was astounding by both parties. But if it wasn't then does the veteran know about this film. Was he okay story become so public since he clearly thought it was a personal chat? This film had mixed reviews from audience members. I loved it, but I couldn't tell you why, I just did.
Name: Girl Talk
Director: Erica Rose
Country: USA
Duration: 17 mins
Plot: Girl Talk explores the complexities of sex, love, and intimacy from the point of view of Mia, a young, queer woman living and dating in the city. Her routine of parties and hook-ups takes an unexpected turn when she meets an intriguing young couple.
Opinion: This was the only film for me that depicted intimacy in any way. I loved the fact it showed how passionate intimacy can be. Intimacy doesn't always have to be depicted as being gentle, it can be fiery. This film I felt depicted both. You can have both physical and emotional intimacy. This is how I view intimacy.
This level of intimacy can only happen between two people who trust each other, who know each other inside and out. This film depicted intimacy in a way we can all relate to. I loved how well the female characters were written. In most films female characters are sometimes one dimensional which is never the reality. Us females we are strong, sensitive, funny, sexual, we embody so much and this film depicted it so well.
Let's take our main protagonist, we see her as being confident, bold as if nothing can get to her, she is always in control. But then we see her letting her guard down and we see her vulnerable side when she systematically loses control. Us women we have so many layers to us and this film portrays that beautifully. There is bold female sexuality throughout the entire film. It's honest in it's way it talks about queer femme sex in that it can be passionate. It can be awkward or it can be tedious which is something you never get in mainstream cinema. I enjoy sex and I'm never afraid to talk about it openly and neither do any of my friends, so it's refreshing to have a film that depicts the reality that women love sex and we like to talk about it too.
Consent was also a key theme throughout the film. Consent is never ever depicted in film. Everyone just gets lost in the heat of the passion or there is no consent at all. In this film, you saw Mia asking 'Do you want me stop', 'are you okay with this.' This conversation is something we need to normalise in cinema. Visually the film is absolutely stunning. I love the use of colour – the pink kitchen, the red living room party, it was aesthetically pleasing to watch. The cinematography was great I loved the clean portraiture shots in the film they looked absolutely stunning and the acting was great throughout, especially Hannah Hodson who provided a stellar performance as Mia. An unapologetic, fantastic film.
You can view trailers and more on the Iris Prize website.